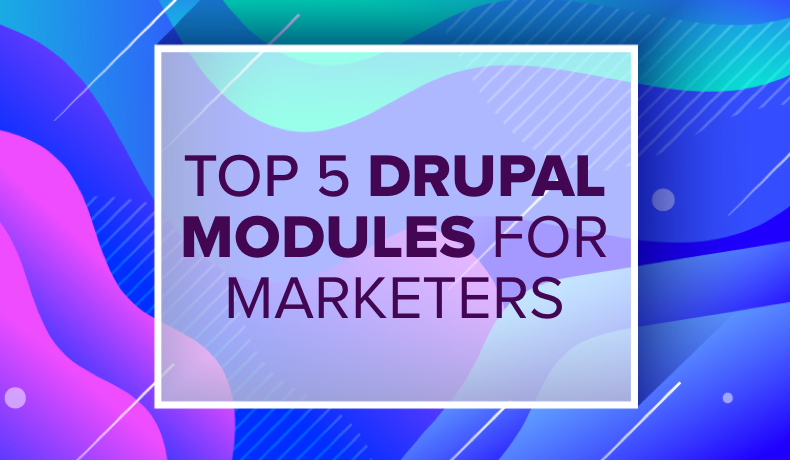 The role of marketers has evolved beyond simply managing and coordinating online advertising campaigns to drive traffic to their respective websites; successful marketers must transform themselves to become storytellers.
Storytelling is an essential skill to master the art of crafting a digital experience for your digital business would-be customers and users. 
Therefore, as a digital business, you must be strategic when it comes to choosing the appropriate platform for your digital experience. 
The fact that you can easily publish and manage multimedia content across multiple websites under one brand has made Drupal a popular and strategic platform for enterprises, the media, healthcare and even powering digital governments.
In short; Drupal is a dream come true for marketers working in the aforementioned industries and sectors.
Here are 5 Drupal modules that were created by the Drupal community for marketers:
HubSpot is a widely used and popular inbound marketing software platform that helps companies attract visitors, convert leads, and close customers.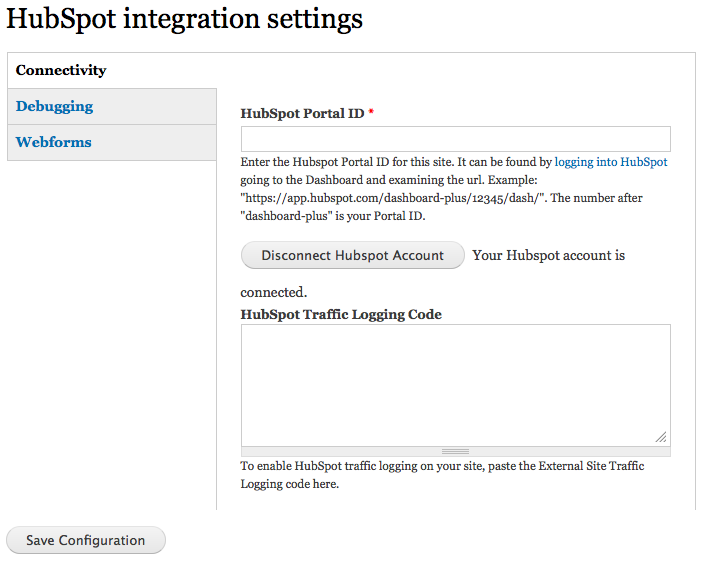 Lead generation is a carefully planned ongoing process; deliberate in targeting users based on personalized content marketing.
HubSpot CRM is relied upon by marketers to enable them to qualify the leads generated from the landing pages they developed on their websites.
Marketers that use Drupal-based websites have saved a lot of time and effort by connecting their HubSpot CRM with their web forms that capture the desired user data.
For example, a Webform-based contact form on your site can send its data to HubSpot, where you may already track potential clients and contacts; or a Webform-based e-newsletter signup could send the lead to HubSpot's targeted marketing system, letting you use your pre-existing email campaigns.
Moreover, marketers that create content on HubSpot, can easily display it in Drupal 8's front-end.
With almost 5,000,000 downloads and nearly 500,000 websites using this module; this makes Webform one of the most popular Drupal modules out there.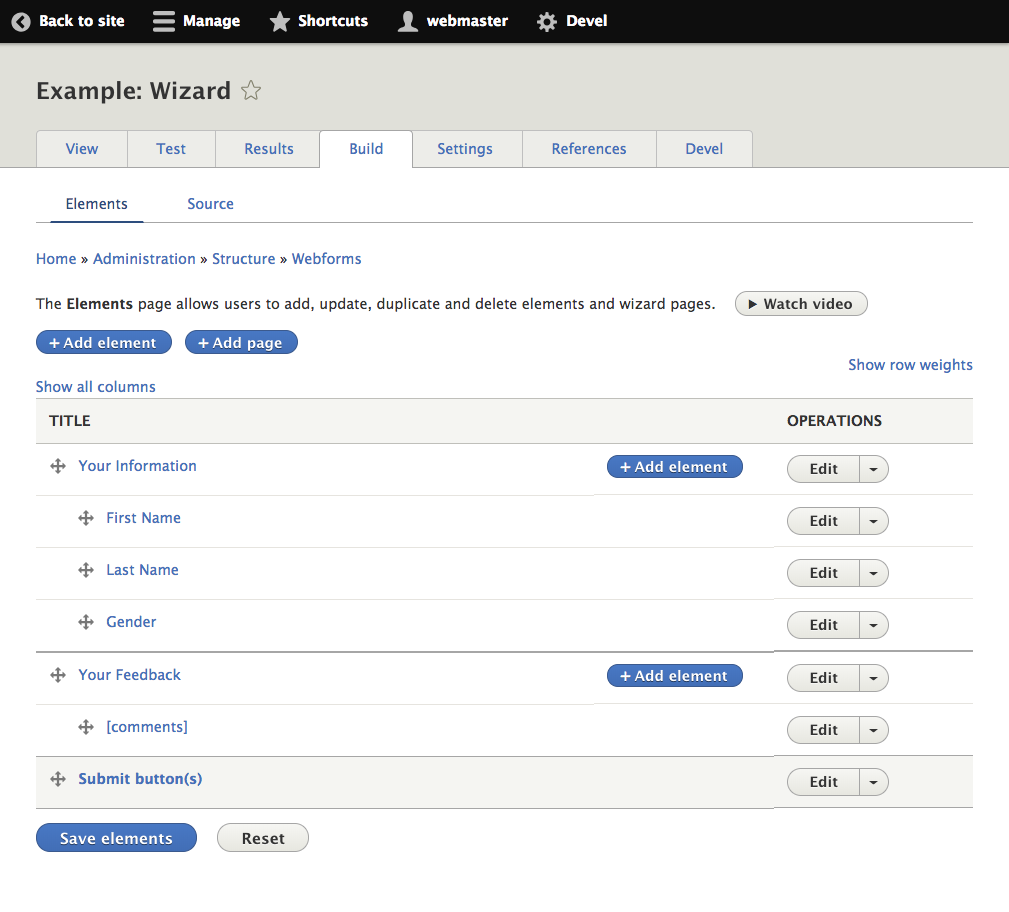 Forms are an essential feature of a digital experience that relies upon gathering user data relevant to content marketing and personalizing user experiences across all relevant digital platforms.
Webform enables integration with various 3rd party marketing solutions such as MailChimp, HubSpot, and Salesforce to name but a few. You can find a comprehensive list of Webform add-ons here.
A great and simple guide to how you can get started on form building using Webform is available here courtesy of OSTraining.
This Drupal module adds the Google Analytics web statistics tracking system to your website.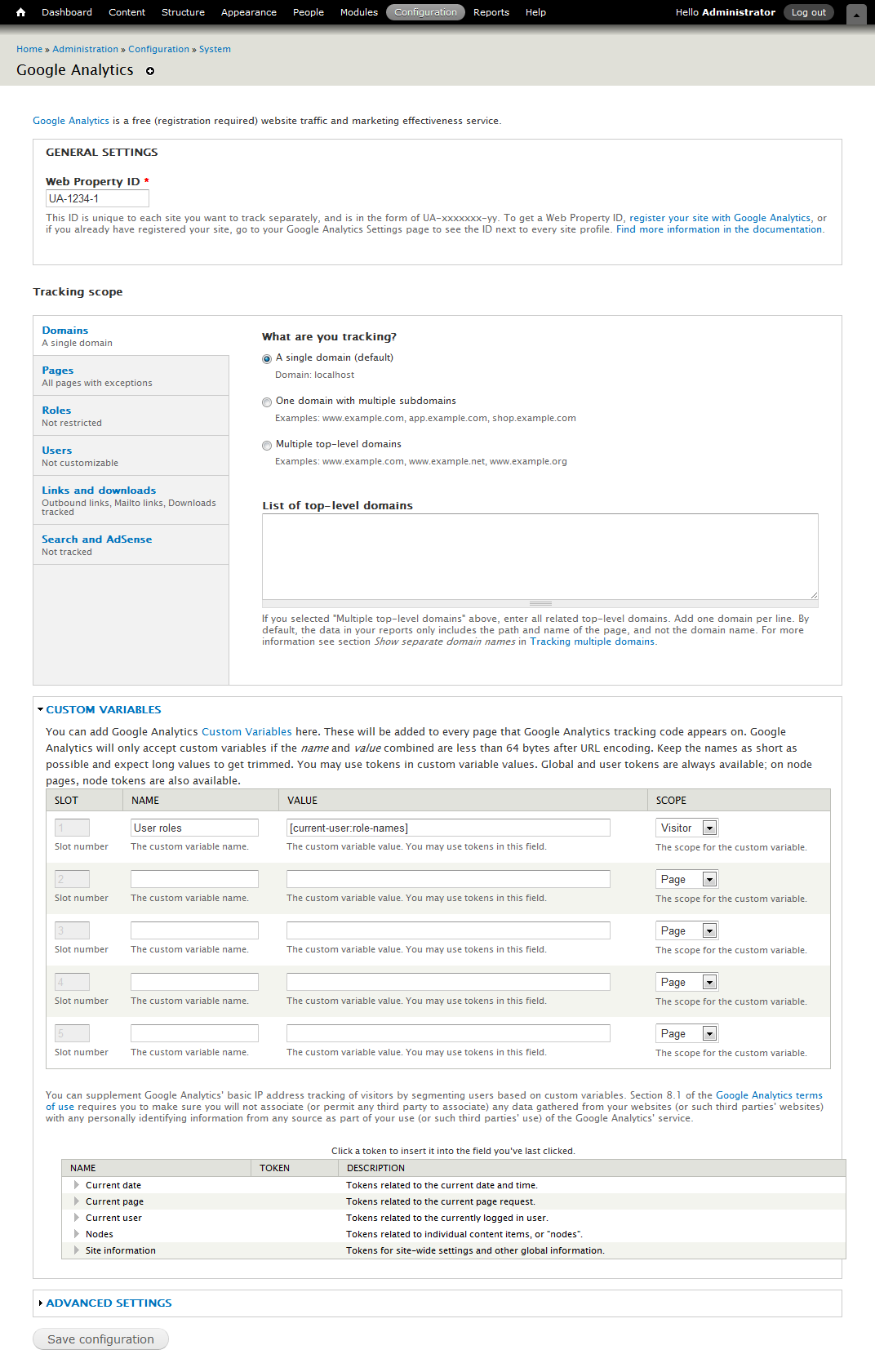 According to Builtwith.com, Google Analytics is the most popular analytics tool in the world with at least 37 million live websites currently using the giant tracking and performance monitoring platform.
Marketers that use Drupal website benefit from the Google Analytics module to identify their traffic size, traffic sources and track the performance of their website with regards to ongoing personalization of their user experience.
Being able to seamlessly integrate Google Analytics also provides marketers with real-time data for current site usage and user behavior. In addition to the aforementioned; marketers can track almost every statistic imaginable such as User ID, domain, as well as how many and which files were downloaded and by whom.
For full details regarding the statistics that marketers can track, visit the official Drupal module webpage for Google Analytics here.
This module provides integration with MailChimp, a popular email delivery service.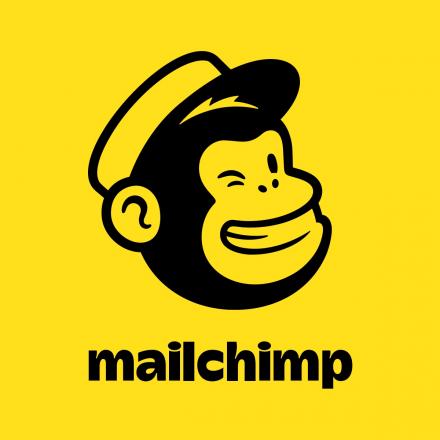 Regularly maintained and reliable, MailChimp is a favorite tool amongst email marketers. That is mainly due to the attention to both sides of the email exchanges taking place.
This Drupal module allows email marketers to create and send email marketing campaigns from your website and analyze the performance of the campaign while monitoring the behavior of users interacting with your emails.
On the other hand, your website visitors can choose to subscribe (or unsubscribe) easily to the email list of their preference.
MailChimp is not limited to email delivery only; you can also integrate MailChimp E-Commerce which allows marketers to optimize their online store sales via personalized email marketing campaigns and automation workflows.
This module provides integration with the Crazy Egg heat map service.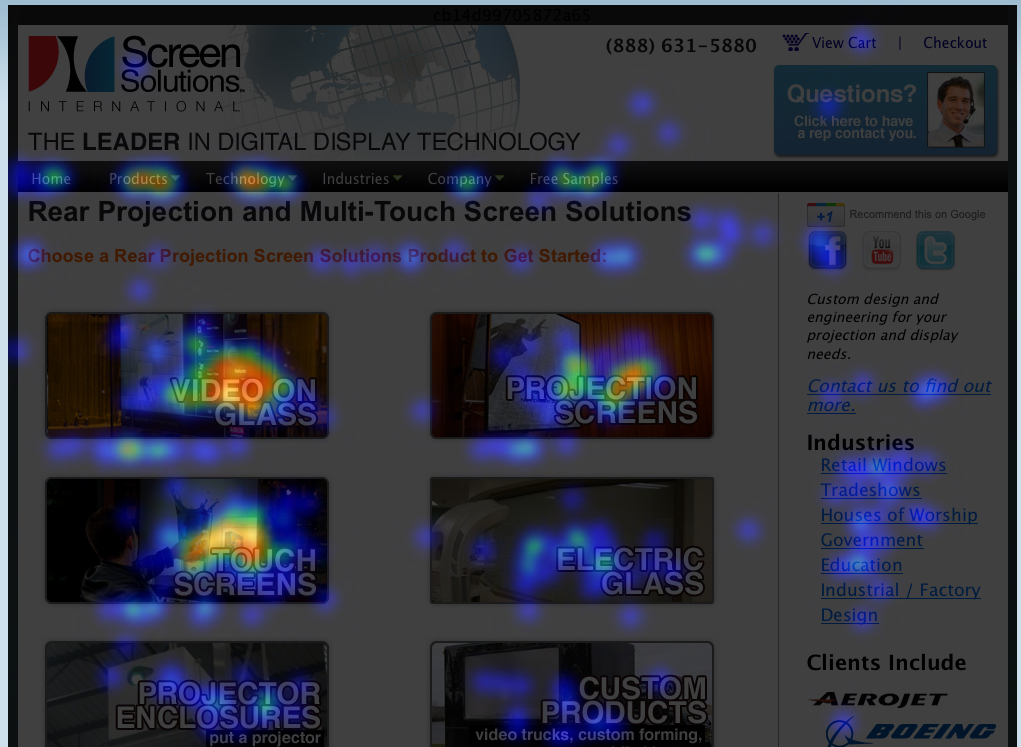 Much of digital business and marketing success comes down to the ongoing enhancement of your digital experience.
This requires a consistent effort of monitoring feedback from your users who in the end must be able to enjoy an engaging user experience that doesn't feature frustrating issues such as slow page load speed and irrelevant content.
The aforementioned frustrations can heavily impact your search engine optimization (SEO) efforts to rank higher on search engines like Google; which makes monitoring online user behavior on-site all the more imperative for marketers.
Crazy Egg is a simple Drupal module that is easy to install to your Drupal 8 (or D7) website to gain access to various reporting formats that showcase online behavior on your web pages.
By recording the user behavior, marketers are able to gain a visual insight into how users interact with different elements, features, and components of their website. Marketers are able to understand where users face challenges browsing the site, which aspects of the website they spend most of their time on and which they avoid completely.
Ultimately, the feedback gained allows marketers to develop the best UI, UX, and content in a more informed manner.
This is a core Varbase feature. We strongly recommend Varbase as the ultimate starter kit and distribution to build your Drupal digital experiences.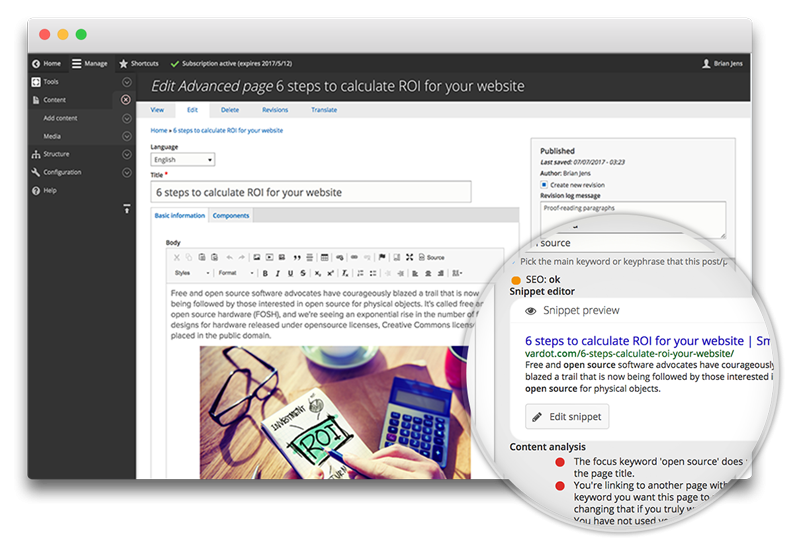 Enterprise level organizations and governments that rely upon an ongoing content marketing process require a content publishing and management solution that can handle heavy traffic without compromising performance standards.
This is where Varbase saves the day.
Not only is Varbase inherently optimized for all search engines it also enables you as a content marketer to optimize your multilingual content regardless of the media format to a diverse and global target audience.
Optimized markup that is compliant and accessible to WCAG 2.0 Level AA standards
XML Sitemap that is also language aware
Content SEO grader and recommendations
Full-suite of meta tags and descriptive tags that makes your site more optimized, integrated and favorable to search engines such as Google, Yandex, and Bing, and social media networks such as Facebook, Twitter, and many other
Total control over how your site will look when appearing on search results
Handle redirects with ease and prevent dead links
Readable and SEO-friendly URLs that automatically reads your site's structure and hierarchy
Honorable Mentions:
One of the popular Drupal modules available out there. Used by marketers and Drupal platforms that wish to avoid spam.
Honeypot keeps your database clean by blocking spambots from using your web forms using both the honeypot and timestamp methods and is not as intrusive as CAPTCHAs.
The AMP module is designed to convert Drupal pages into pages that comply with the AMP standard. 
AMP is important because it helps web pages load faster which potentially improves usability and convinces visitors to stay longer on your site engaging with your content.
The logic is straightforward: faster load time leads to better engagement, which reduces bounce rate and improves mobile ranking.
If we were to feature every Drupal module out there the list would be way too long, so which Drupal modules do you prefer? How does it help you achieve your marketing goals?
Share with us your own preferences and we will surely feature them as soon as possible.