Extract the power of Predictive UX with Drupal
Shankar
Fri, 11/30/2018 – 12:24
Perhaps it is not very surprising that in an age of austerity and a climate of fear about child abuse, new technology is being sought by social workers for help. The Guardian, news media, revealed that local authorities in the UK have been using machine learning and predictive modelling to intervene before children were referred to social services. For instance, local councils are building 'predictive analytics' systems for leveraging cornucopia of data on hundreds of people for constructing computer models in an effort to predict child abuse and intervene before it can happen.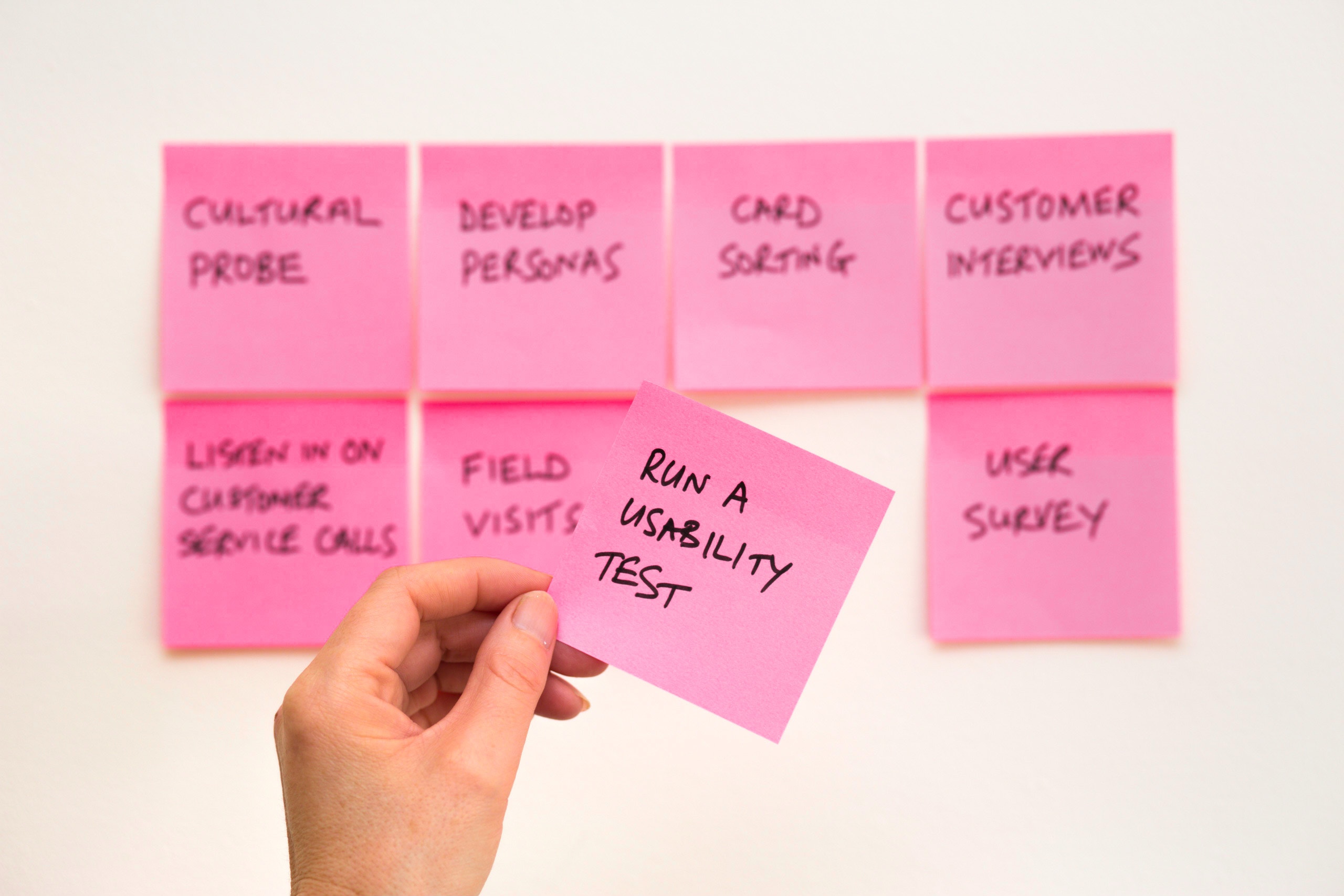 Power of predictive analytics can be extracted not only for social issues like child abuse but for a superabundance of areas in different industries. One such area is the web user experience where implementation of predictive analytics can be very essential. Predictive user experience (UX) can help usher in a plenitude of betterment. But how did predictive analytics came into being?
Destination 1689
Contemporary Analysis states that the history of predictive analytics takes us back to 1689. While the rise of predictive analytics has been attributed to technological advances like Hadoop and MapReduce, it has been in use for centuries.
One of the first applications of predictive analytics can be witnessed in the times when shipping and trade were prominent.
One of the first applications of predictive analytics can be witnessed in the times when shipping and trade were prominent. Lloyd's of London, one of the first insurance and reinsurance markets, was a catalyst for the distribution of important information required for underwriting. And the name underwriting itself took birth from London insurance market. In exchange for a premium, bankers would accept the risk on a given sea voyage and write their names underneath the risk information that is written on one Lloyd's slip developed for this purpose.
Lloyd's coffee house was established in 1689 by Edward Lloyd. He was well-known among the sailors, merchants and ship owners as he shared reliable shipping news which helped in discussing deals including insurance.
Technological advancements in the 20th century and 21st century have given impetus to predictive analytics as can be seen through the following compilation by FICO.

Predictive Analytics and User Experience: A Detailed Look
IBM states that predictive analytics brings together advanced analytics capabilities comprising of ad-hoc analysis, predictive modelling, data mining, text analytics, optimisation, real-time scoring and machine learning. Enterprises can utilise these tools in order to discover patterns in data and forecast events.
Predictive Analytics is a form of advanced analytics which examines data or content to answer the question "What is going to happen?" or more precisely, "What is likely to happen?", and is characterized by techniques such as regression analysis, forecasting, multivariate statistics, pattern matching, predictive modelling, and forecasting. – Gartner
A statistical representation of data compiled by Statista delineates that predictive analytics is only going to grow and its market share will keep expanding in the coming years.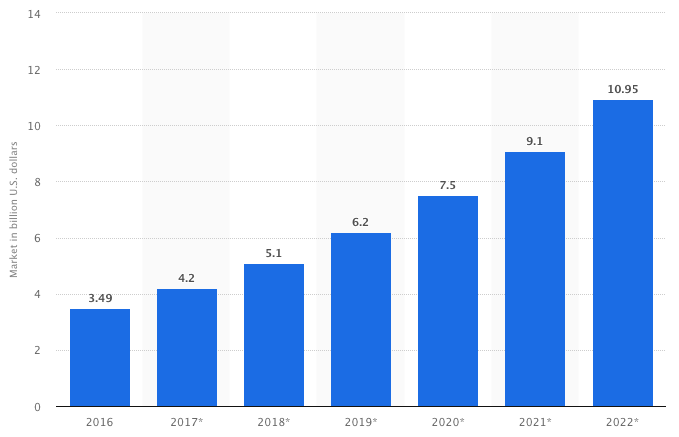 A Personalisation Pulse Check report from Accenture found that 65% of customers were more likely to shop at a store or online business that sent relevant and personalized promotions. So, instead of resulting in alterations to the user interface, applying a predictive analytics algorithm to UX design presents the users with relevant information. For instance, a user who has recently bought a costly mobile phone from an e-commerce site might be willing to buy a cover to protect it from dust and scratches. Hence, that user would receive a recommendation to purchase a cover. The e-commerce site might also recommend other accessories like headphones, memory cards or antivirus software.
How does Predictive Analytics Work?
Following are the capabilities of predictive analytics according to a compilation by IBM:
Statistical analysis and visualisation: It addresses the overall analytical process including planning, data collection, analysis, reporting and deployment.
Predictive modelling: It leverages the power of model-building, evaluation and automation capabilities.
Linear regression: Linear regression analysis helps in predicting the value of a variable on the basis of the value of another variable.
Logistic regression: It is also known as the logit model which is used for predictive analytics and modelling and is also utilised for application in machine learning.
Leveraging Predictive Models in UX Design
Data will drive the UX in the future. Patterns that derive data make for a terrific predictive engine. This helps in forecasting a user's intent by compiling numerous predictors that together influence conversions.
Data will drive the UX in the future
With the help of predictive analytics in UX design, conversation rates can be improved. For instance, recommendation systems leverage data such as consumer interest and purchasing behaviour which is then applied via a predictive model for generating a listicle of recommended items. 
Amazon, e-commerce giant, utilises an item-item collaborative filtering algorithm for suggesting products. This helps in displaying the books to a bookworm and baby toys to a new mother. Quantum Interface, which is a startup in Austin Texas, has built a predictive user interface with the help of natural user interface (NUI) principles. This utilises the directional vectors – speed, time and angle change – for forecasting user's intent.
Implementing Predictive UX with Drupal
Predictive UX adapts content based on a user's previous choices just like web personalisation does. But predictive UX extracts the power of machine learning and statistical techniques for making informed decisions on the user's behalf.
While modern technology is oscillating from mobile-first to AI-first, predictive UX is the next huge thing which is going to be a trend-setter. It is meritorious as it helps users reduce the cognitive load because coercing users to make too many decisions will propel them to take the easy way out.
Drupal provides different ways of implementing predictive UX:
Acquia Lift

Acquia Lift Connector, a Drupal module, offers integration with the Acquia Lift service and an improved user experience for web personalisation, testing and targeting directly on the front end of your website.
It leverages machine learning to automatically recommend content based on what a user is currently looking at or has looked in the past. It has a drag-and-drop feature for developing, previewing and launching personalisations and has a customer data repository for providing a single view of customers.
It has the feature of real-time adaptive targeting that refines segments while A/B helps in keeping the users engrossed with the content that resonates.
ApachePrediction IO
Bay Area Drupal Camp 2018 has a session where a demonstration showed how predictive UX helps users decide. It was geared towards both UX designers and developers. It talked about how machine learning powers predictive UX and the ways of implementing it using Drupal.
 
It exhibited a Drupal 8 site which had a list of restaurants that could be sorted by proximity. That means you can check out the nearest restaurant and order food. When users log in to this site, they see top recommendations customised to them.
There are some interesting things happening behind-the-scenes to show the recommendations. An API query is being sent to the machine learning server which, in return, shows a ranked list of recommendations. So, when users go to a restaurant and order food, all that data is sent to the event server through the API which is how data is being collected. Here, the Apache PredictionIO server, which is an open source machine learning stack, offers simple commands to train and deploy engine.
Gazing into the future of UX
UX Collective says that the future of UX is effulgent in the coming years. Demand for pixel perfect usable and delightful UX is sky-high especially when digital transformation endeavours underway globally. Following graphical representation shows the top design-driven organisations against all of Standard and Poor's (S&P) index.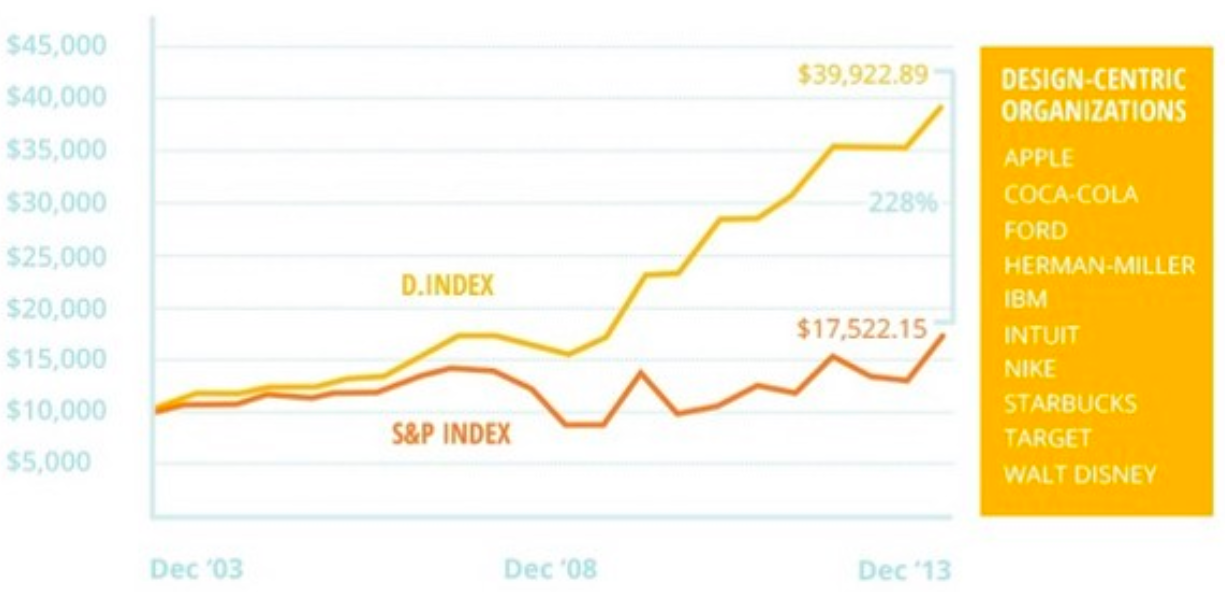 It further states that UX design will consist of more formal studies:
Study of cognitive neuroscience and human behaviour
Study of ethics
Artificial Intelligence advances, generated and unsupervised machine learning-based system interactions, predictive UX, personalised robotic services and so on
Conclusion
User experience will always be an integral component of any sector in any industry. While web personalisation is a sure-shot way of improving digital web experience, disrupting technologies like machine learning take it to another level. Leveraging machine learning algorithms, predictive UX can forecast user choices and help them decide. Implementing predictive UX is a praiseworthy solution to offer users an unprecedented digital experience.
When it comes to Drupal development, OpenSense Labs has been making steadfast in its objectives of embracing innovative technologies that can be implemented with Drupal's robust framework.
Contact us at hello@opensenselabs.com to implement predictive UX with Drupal.
blog image