Content driven Commerce with Drupal 8: Another Feather in the Hat
Akshita
Tue, 12/18/2018 – 19:23
"Sometimes I would buy Vogue instead of dinner. I felt it fed me more." 

— Carrie Bradshaw from The Sex and the City
Consumer instincts have changed with time and so have market tactics. Today, the global brands not only selling the product, but they are also building a journey with the shopper, an impression that stays longer than the product (no pun intended). 
When shopping online it's about knowing every little detail, almost like visiting the market and buying the product. Shopping is no more just about checking out the product and adding it to cart.
It is here that the commerce meets content.
And that is why everything has a story. This author, the perfume she wears, the website, images, rock, paper, scissors… everything.
Can Drupal provide the commerce organization the storyboard that they are looking for? And what about the conversational UI that is booming in the commerce industry? Can Drupal stand up to the expectations of its customers?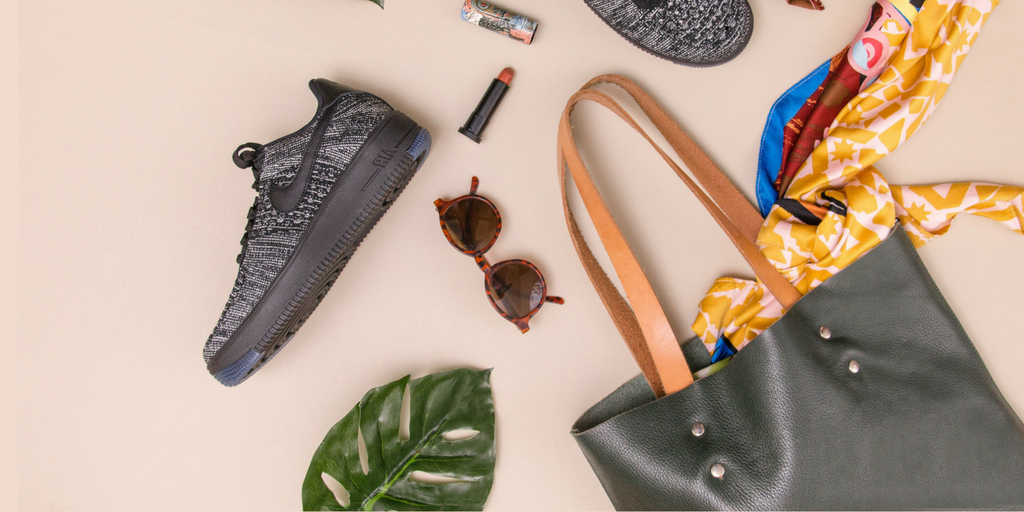 The Content-Driven Commerce. What is the Concept About?
Despite the fact that we have been experiencing content and commerce together since the start of marketing, content-commerce has never, until now, existed as a concept in itself. 
The best example of content-driven commerce are print magazines and that is what the retailers and business corporations have been trying to imitate online, today. 
An advertisement does that. Why aren't we focussing there?
In 2013, Lab24 – an American market research firm – carried out a study that revealed that people had some serious trust issues with advertising. 
76% of people believe that ads are "very exaggerated" or "somewhat exaggerated".
87% think half or more cleaning ads are photoshopped.
96% think half or more weight loss ads are photoshopped.
Building a personal repo is more important than just throwing content in the form of ads. Meaningful content puts a filter on such garbage advertising also bringing rewarding results!
The fact that businesses can no longer ignore customers' desire for content, purpose, is what has been changed in the market.
And yet, more often than not, online shops still resemble soulless product catalogs.
The story of Coco Chanel and her perfume No 5 is very beautifully presented in the series of 5. 
With the help of blogs, user-generated content, and rich multimedia, brands are not only able to stand out from the crowd, but also provide a curated commerce experience to their customers. 
However, product-centric their content may be, it still establishes an emotional connection with customers through inspirational stories that pave the road to successful commerce.
Understanding the Concept with Timex
The famous American watchmaker Timex and its 22 sites are built on Drupal. The iconic brand offers intuitive navigation and engaging mix of product, social, and editorial content. This website infuses content in the entire shopping experience, doing an amazing job of featuring useful imageries and text that is relatable to customers.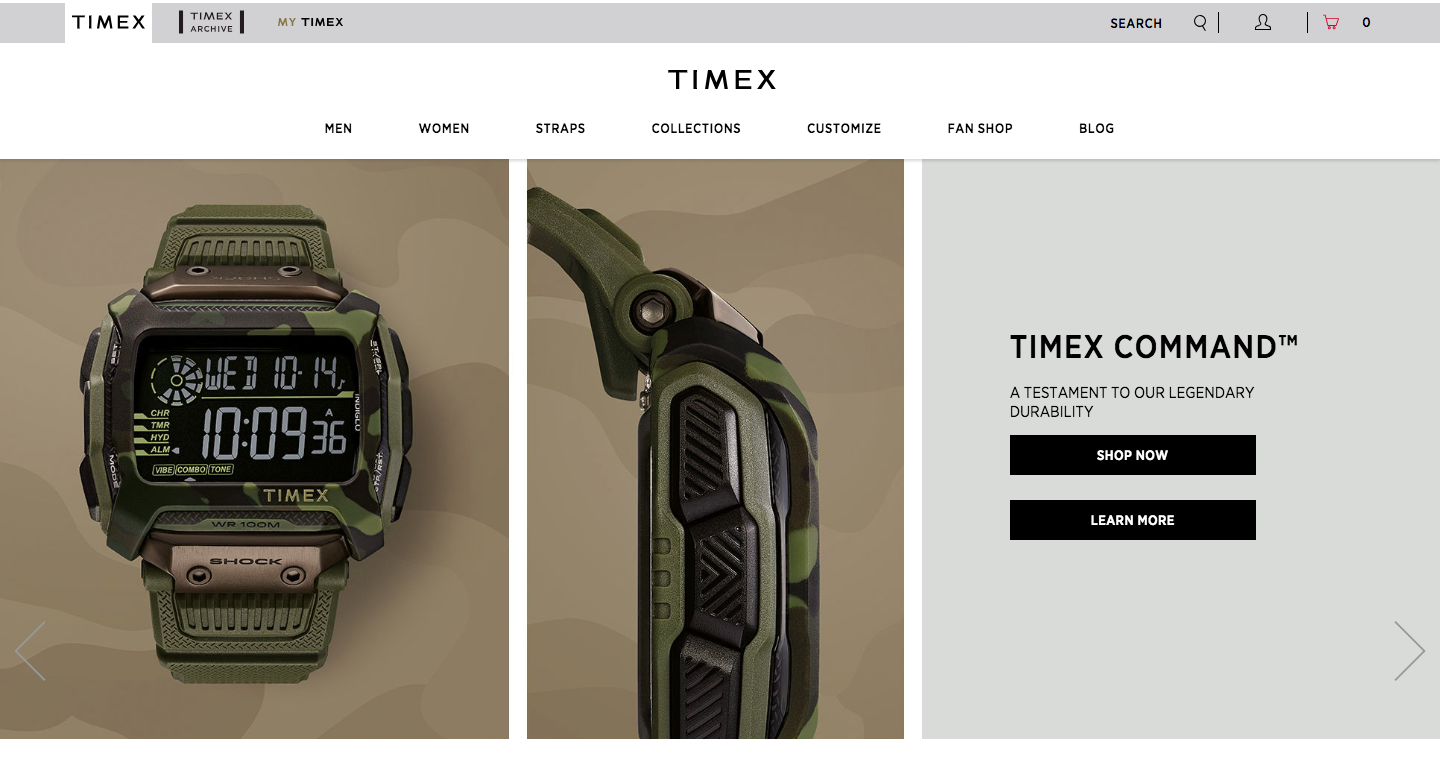 Timex needed to ensure a unified brand experience on all its sites while also delivering digital content relevant to local markets – allowing the addition of new product content when and where needed.
Drupal ensures that the content generated in the U.S. is localised as per the location and published to local markets according to their needs. 
Not only does it enable the team to deploy content across regional websites rapidly while remaining on-brand, but it also supplements them with an ability in fueling the company's international growth.
Why Opt For Drupal When Building Content and Commerce?
Helpful content, and not discounts, should be the centerpiece of awareness. And that's exactly the role that content is meant to play in commerce.
With the Lab24 statistics, it is clear that – while all the e-commerce platforms aim to serve their users with a better experience, without leveraging the power of storytelling it is not possible. 
As the admin to an online store, you need to select and add the various content types that you are looking for. Be it blogs, testimonials, customer reviews, or product description, Drupal has it all for you. 
Drupal is unique in its ability to easily integrate into ambitious commerce architectures in precisely the manner the brand prefers. Drupal can be integrated with other e-commerce platforms giving rise to a hybrid solution. The third-party platforms can typically interact with the users either through the glass as in the case of a headless commerce solution or it can work side by side. 
In any case, Drupal can cover the need for the content driven user experiences with the homepage, marketing-driven landing pages, blog content while commerce features such as the product detail, category landing pages, and the cart and checkout flow can be handled by the e-commerce platform. 
Whatever the case maybe content types are at the core of Drupal. 
Easy Content Authoring: Intuitive tools for content creation, workflow and publishing make it easy for content creators. User permissions, authentication help manage the editorial workflows efficiently. Previews help the editors access how the content will look on any device before the users approve and publish.
 
Mobile Editing: Team members can review, edit and approve content from mobile devices, to keep content and campaigns flowing, regardless of where they are and what device they're on.
 
In-place Authoring: The WYSIWYG editor in Drupal to create and edit content in-place. 
 
Content Revisioning and Workflows: For a distributed team Drupal enables a quick and easy way to track changes, revisions, and stage. It tells you who did what, when, out of the box. Also, it lets you manage custom, editorial workflows for all your content processes. Content staging allows you to track the status of the content – from creation to review to publication – while managing user roles and actions, automatically. 
 
Content Tagging and Taxonomy: Beyond creating content, Drupal's strength lies in creating structured content. This comes when you define content elements, tag content based on their attributes, create relevant taxonomy so it can be searched, found, used, and reused in ways that satisfy the visitors.
 
Modules for Multimedia Content: Entity browser, paragraphs, pathauto, admin toolbar, linkit, blog, meta tag, and other content editing modules give the extra lease of life by extending and customizing content features and capabilities. They allow you to choose what features you want for your site. 
With multimedia content, your commerce-based site better serves the need for integrated, unified and hiccup-free user experience. In addition, you can also push content outside from your website to other channels.
As marketing horizons are expanding to social media it is important to deliver highly relevant and personal content via video (YouTube), stores, TV, etc. Brands no more can afford to continue to deliver disconnected and uncoordinated across a variety of different channels.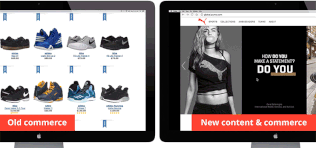 But Trust the Case Studies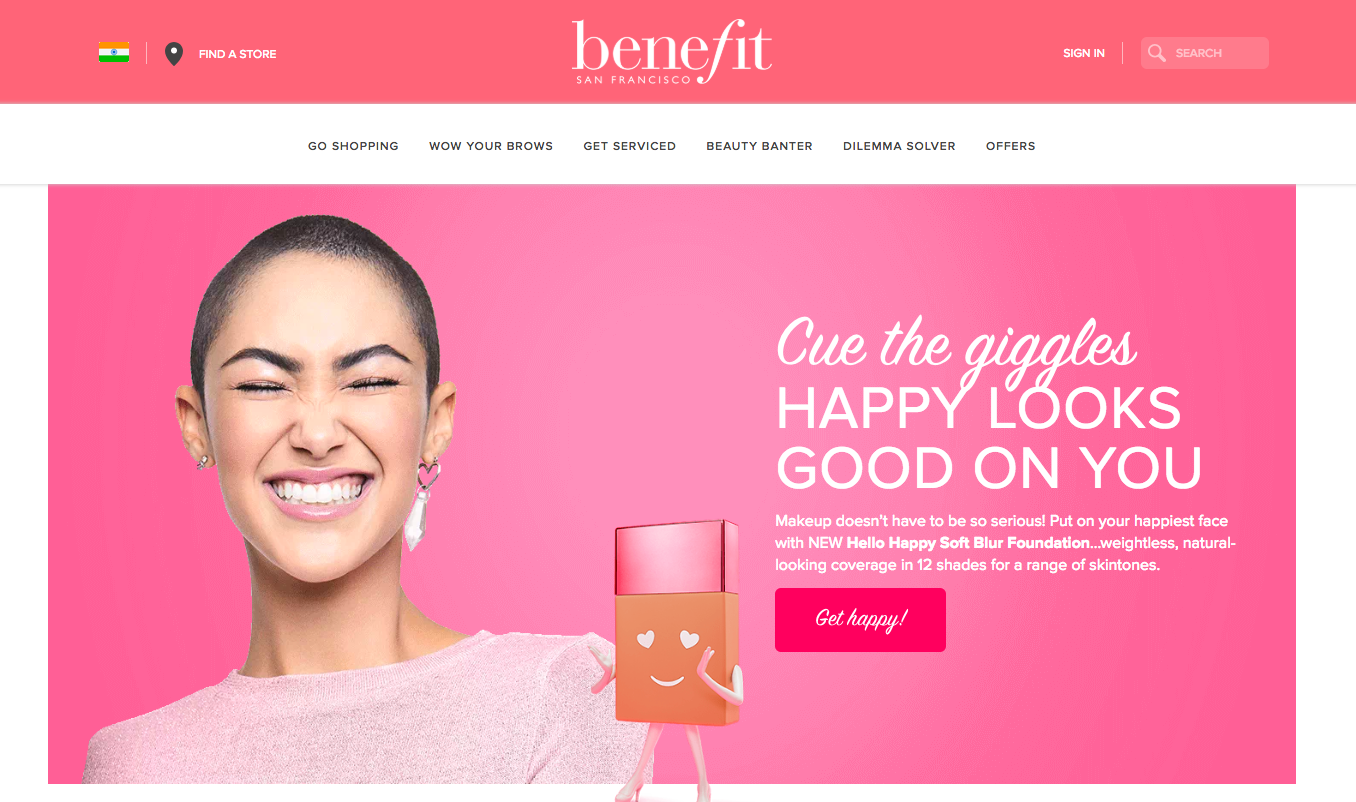 The new content-centric website is an integrated, robust online store managed with SAP Hybris and Drupal. As the marketing department's needs became more sophisticated, the content management system offered by Hybris was no longer able to adequately manage the store's front end and content experience. 
Benefit Cosmetics is known for their colorful personality, irreverent voice, and unique dilemma based shopping experience. And so is the content that mirrors the seamless provide a seamless shopping experience. Benefit's marketing and content teams are now able to maintain the brand's unique design aesthetic while customizing content for users' needs. 
The new platform leveraged commerce for over thirty countries. To ensure the sanity of the translations workflow, with Translations.com.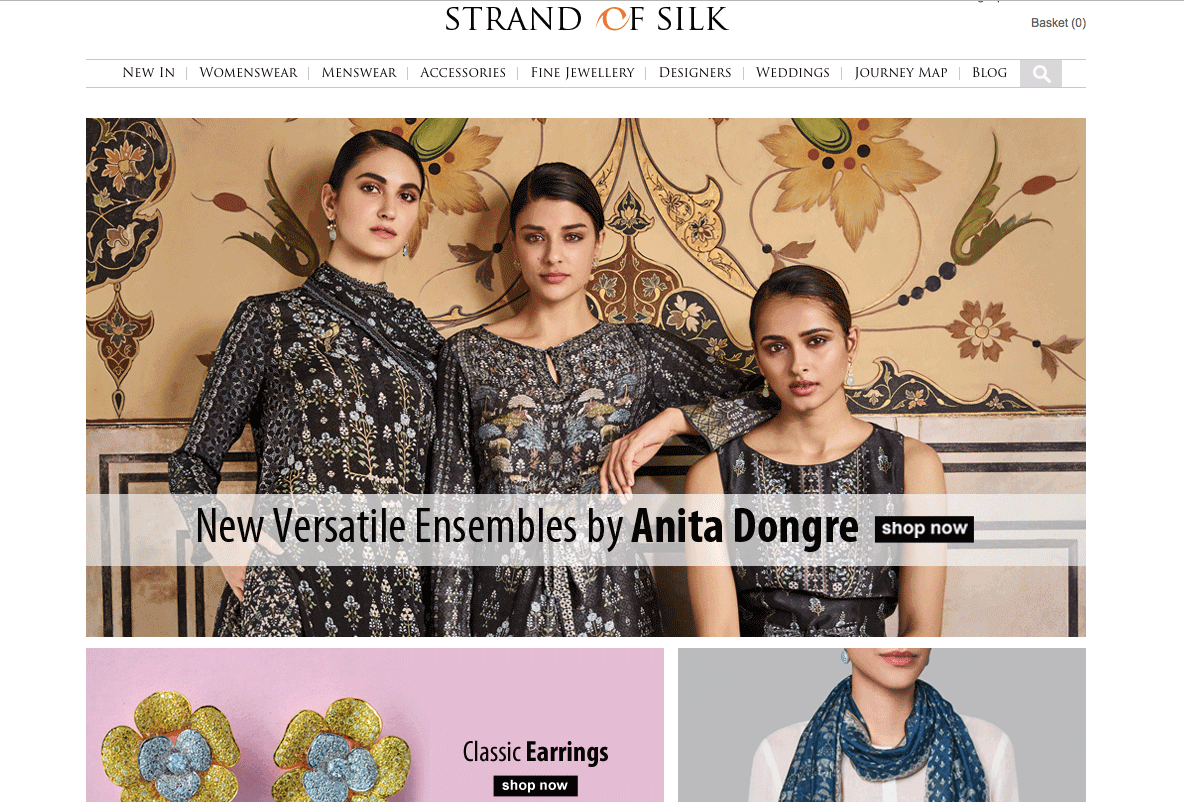 Strand of Silk website required a smart blend of commerce and content, such that the content generated by the editor and user can be easily linked to the products on the website. 
Various other e-commerce only solutions were evaluated, but Drupal was selected because of the ability to easily combine e-commerce and content – a trend that was seen as the de-facto requirement in the near future for e-commerce sites. 
The Rise of Content, Commerce, and Conversation
Content and commerce were coming together for a long time. But conversational commerce is catching up really fast. For consumers, a conversational experience is a way for them to learn about the product and services.
Informal exchange of ideas by the spoken words. 
Shoppers are looking for easy interactions like conversations, which are also casual and convenient. Conversational commerce as it catches up will be the guiding experience moving forward. 
The idea of conversational UI, shouldn't be limited to a chatbot. The old trick still works. Content still rules. Although the new techniques and technologies can change the way we are doing things we can't abandon the channels.  
As messaging platforms have become so universal and common, they are also easy to build.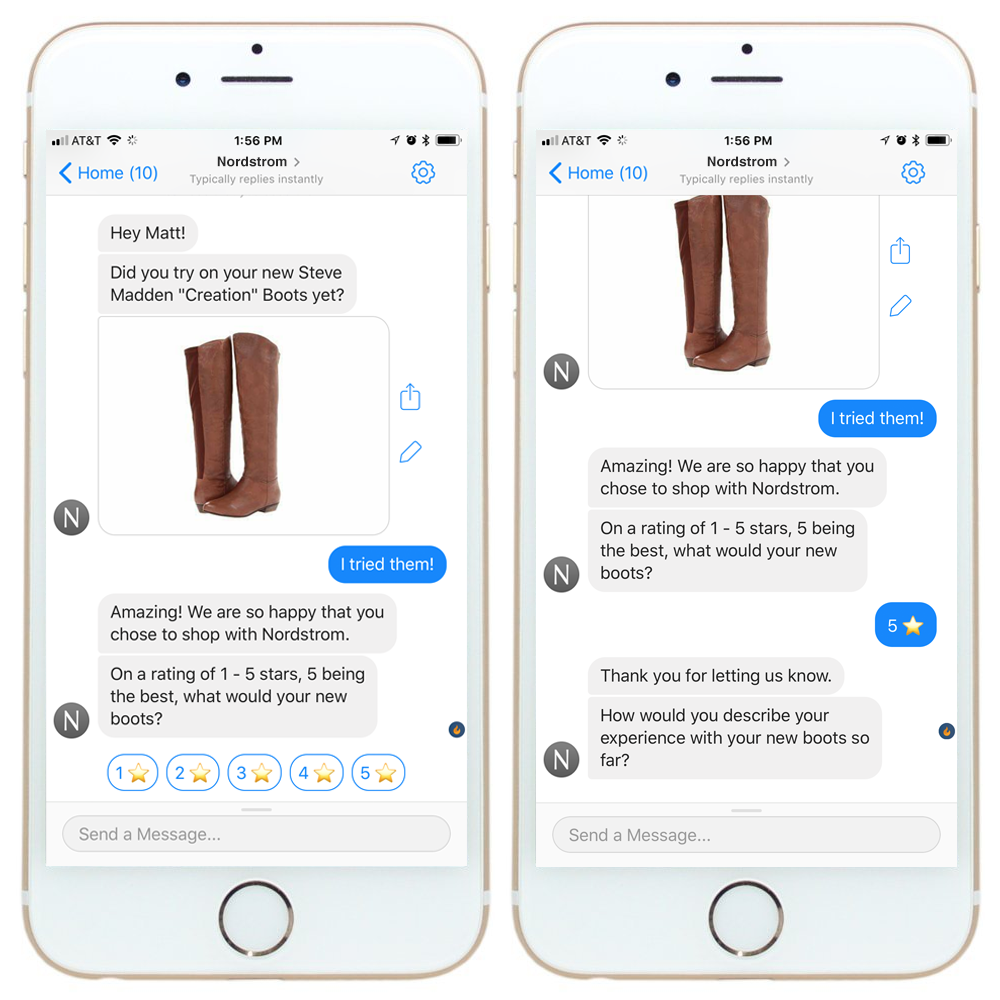 There can be many ways the model works. It can be one-to-one and one-to-many. Sending messages to the customer who has applauded their service on Facebook, comes under the one-to-one approach. 
But if a new shopping store sends a custom message to a targeted audience segment living in the area it comes under the one-to-many approach.
Add to the scene, the boom of voice assistants. Amazon Alexa and Google Home do actually assist the consumer in finding products, stores, events and much more. 
The Drupal community has been focusing on the bot frameworks and other cognitive services that can be used to develop bots for different use cases.  it all started with a framework called Open Source Bot Builder SDK for Node.js which is used for building bots. 
Further several bot frameworks like Facebook Messenger (wit.ai), Google Dialogflow, IBM Watson, Microsoft Bot Framework and open source conversational AI like Rasa are considered for the integration. 
The main idea was that the bots will enable search and explore the products by incorporating Drupal Commerce APIs. On the basis of message-based interaction, bots can also enable simple Add To Cart and Review Cart functionality among others and can offer relevant actions while looking for a product.
 
Whatever perspective you acquire, integrating content into commerce is easier said than done. The product has to be worthy, content authentic, and the transaction without a breach. Providing a seamless experience to both retailers and publishers, Drupal is the bridge you need. 
Connect with us to build a seamless, content-commerce experience. Drop a mail at hello@opensenselabs.com.
blog image