Heading towards change – Upgrading or Upcycling?
Vasundhra
Mon, 01/21/2019 – 08:55
You've been living in a house for a while now and you are still fond of that place. But its no longer exactly what you need, and you are dreading for a change. 
You think of rearranging and modifying a few things. Maybe paint the room walls in vibrant colors or set up brand new furniture. And voila, it feels like home once again. 
A similar situation can be analyzed with the websites also. 
Websites are redesigned to keep up with the online trends. Sometimes it is done merely because the owners learn over time that the site design is not ideal for their purpose.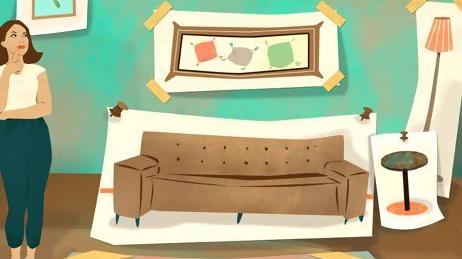 Coming back to the redesigning, people face scenarios where their house gets really old and is on the verge of collapsing. These type of situations demands them to move on to the next one exactly like the way a website owner does when he/she witnesses an end of its life cycle.
So what are these things? Is there a term for it? Is it a process? and what are the methods involved in it? 
Let's see what exactly the terms are.
Introducing Upcycling and Upgrading 
It is true that a full rebuilt of a website is time-consuming and an expensive task just like a full rebuilt of the house is. In such situations you are only left with two options – either modify it to necessary changes or hop onto a completely new site.
If you choose the option which simply involves a refreshing appearance of the site or modifications in some parts then Upcycling is the hero for you.
To reuse the existing materials and create a product of higher value or quality than the original object or materials is termed as upcycling. 
In technical terms, Upcycling is an incremental approach to relaunch an existing website that is done to keep up with online trends, or maybe because of technical debt, or the reason where you have a well-established website and you have no plans of reconstructing it as a whole.  
Another option is to bring a website to cutting edge technology that is done for optimal results and an increase in revenues and profits. In other words Upgrading. 
Comparing Upgrading and Upcycling 
| | | |
| --- | --- | --- |
|   | Upgrading | Upcycling |
| When to do it? | Can be performed when you start witnessing the end of a life cycle. | Can be performed at any stage of an existing project |
| Why to do it? | Because the website contains bugs and is prone to hackers. | To give the website a new appearance and improve the user experience. |
| Rate of Investment | You can see your investment as quickly as possible  | The ongoing maintenance and upkeep are where you start to see your investment.  |
| Performance | Performance measurement takes several months and can be achieved with the help of different metrics | Can be measured with the help of conversion rate and other metrics.  |
| How to do it? | Add more content, create multiple landing pages, go mobile friendly | Allow to innovate and bring newer design versions for the relaunch of the whole site. |
When to do it?
Upcycling
If you have low cash but have time and some creativity in your mind you can reclaim almost anything and repurpose it. In other words, any website can be repurposed or redesigned at any stage of an existing project with existing website infrastructure. 
For a well-established web system that has been operational for several years, and doesn't want to spend time and money to do a full rebuild, upcycling is for you. This brings improvement in editorial experience, user experience, front-end etc. 
Upcycling is also adopted due to the reason of investments. Implementation of investments is quick and easy.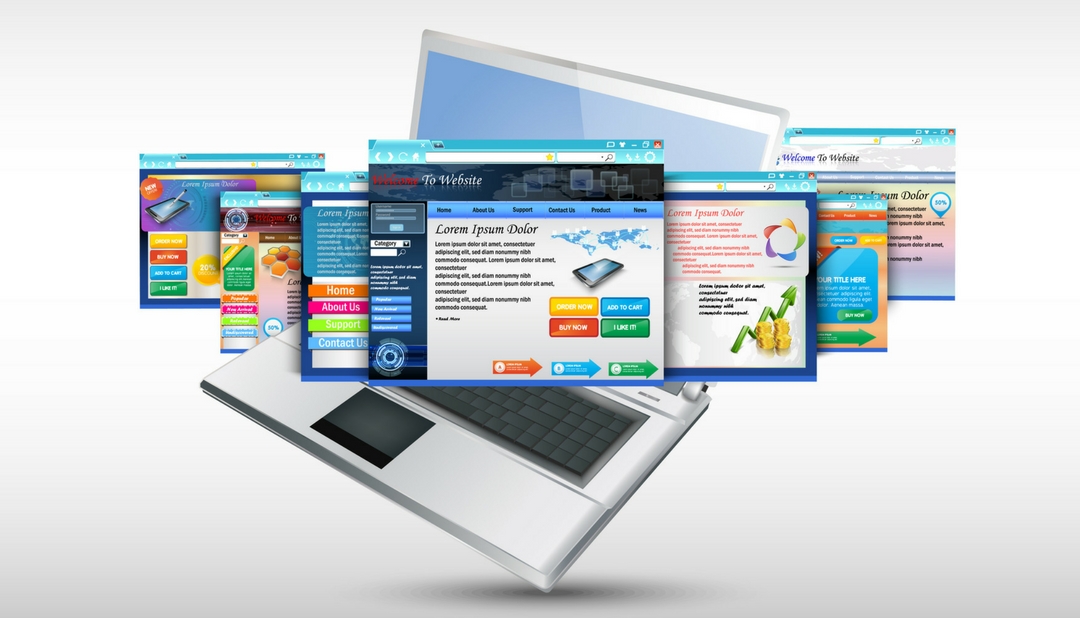 Upgrading 
Computers and other electronics cannot be upcycled after they have come to an end of their life cycle, they must be upgraded to keep up with the technological advancements. Similar is the case with the websites. Websites are upgraded when it lacks functionality and speed, search engine fails to detect it or when it fails to meet lasting impressions. Upgrading a website is like a do-over of your brand.
Upgrading a brand new websites kills an enormous amount of time and leaves an organization with immense cost.
The reason why it faces such issues is evident, it is started from scratch and therefore requires deep research and analytics.
Why to do it?
Upcycling
Websites owner have plenty of reasons to transform their website. It might be due to the reason where they want a fresh appearance of their website, or because of the technical debt, or simply because they want to improve their user experience. 
Upcycling is the answer for all.
Though upcycling might de-prioritize the motto of "Big Bang Launch", it meets one primary goal which is to reduce time to market for big website improvement.
Upgrading
Is your website prone to hackers and bugs? Is it preventing website visitors to find their way to your website's content? – then it is time for you to upgrade it. Upgrading your website includes four main factors: Design, Marketing, Usability and Time. 
Design: It is the appearance of your website that reflects the business message which you are trying to portray. The design represents the collection of things like mobile responsiveness, compatibility with the browser, image resolutions
Marketing: Once the website design is done and the content is established, it is the time to promote it. Marketing involves all the SEO updates, measurement of effectiveness and a call-to-action (A button or link that is placed on a website to drive prospective customers to become leads by completing action on your landing page)
Usability: It is the term which describes the ease with which a particular website or a project is used. Usability helps in decreasing bounce rates and contributes to the performance. 
Time: A fresh website is a perfect way to save the admin's time. This directly affects the customer service also. 
Rate Of Investment (ROI)
Upcycling 
ROI or rate of investment in Upcycling depends on the two factors sequentially:
The cost and
The results of a website. 
Cost is termed as the price of the website, which varies widely depending upon the budget and funds of the organization. Generally, the price of the website relates to the total time taken to create it. Factors such as project management, design, programming, team, content, CMS etc determines the cost of a website. 
Whereas the result also contributes to being an important factor in the whole journey of ROI. The website ROI may literally be negative if the site doesn't produce the desired results which in return gives a loss in the cost. Factors affecting ROI are the cost of creating and maintaining the website, traffic, conversion rate, website lifespan etc.
When both these things, cost, and the result going overboard (and done right) it can generate so much demand that you would witness a steep increase in the website conversions. The ongoing maintenance and upkeep are where you would start to see your investment. 
Upgrading
Once you have taken a leap and invested in the reconstruction of your organization's website it's time to begin the calculation concerning ROI. While it is difficult to predict the precise ROI for a brand new website, it would definitely result in a host of benefits.
Benefits that might include an uptick in search engine ranking and a steady generation in the interest of potential buyers and customers. Though there are no dry methods to measure the ROI, there are different ways to track the success and determine whether you are meeting your goals or not.
Tracking the web activities, Monitoring search engines and calculating cost are some of the unique ways to do it.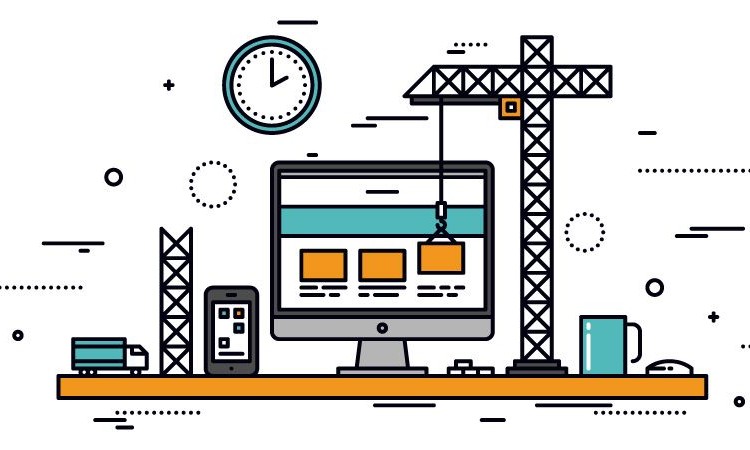 Performance 
Upcycling
Website owners who walk down the path of redesigning a website would agree with the fact that there's a single most important metric that determines the success of a website: i.e Conversion Rate 
A conversion rate is the percentage of visitors to a website that completes the desired goal for the total number of visitors.
A high conversion rate is an indication of successful marketing and web design. It means people want what you are offering and that they are able to understand it. The whole point of redesigning a website is to improve the performance of it. 
Apart from conversion rate, there are certain other metrics which when optimized well would lead to better conversions and performance of your site. Metrics like:
Number of session per user
Pages per session 
Less bounce rate 
Per clicks around your website 
Upgrading
Let's assume that your organization has a great unique idea, you also proved that the demand of this must have "new product" you are selling is going to rock the market. You launched a beautiful website, and you wait for the rise in the performance graph.
Crickets. No traffic.
No traffic means no money and now you are in a dilemma that how would you mend it? Thus to improve it 4 important factors are required.
Backlinks: Backlinks are the incoming hyperlinks from one web page to another website that transfer equity to a website. Backlinks are the most significant factor that determines a site's search ranking. The link-building strategy should be started as early as possible because it can take months for Google to update a rank. 
Content is the king: Google wants to see that your website should be dynamic and active for it to rank. Having a blog section on your website would do the task. You have to publish content frequently to give your customer a reason to return back.
Keywords: New websites have a hard time competing for top keywords, thus it is best to start with long-tail keywords. Keywords would allow you to attract the targeted audience who are looking for exactly that thing which you might be selling. 
How to do it using Drupal?
Upcycling
The Auraria Library main website is a great example of how upcycling can be achieved with the help of Drupal. The website was powered by Drupal 6, and it was beginning to see its end life. They needed an infrastructural upgrade with the highest priority. In 2016 a project team was established to kick off the journey of revamping the website. 6 months later the website was redesigned with a cloud-based, mobile friendly and localized ready content management system – Drupal 8.
Drupal 8 was chosen due to the fact that the organization enjoyed its scalability, flexibility and rapid availability with impressive community-driven service. Therefore, when a decision was to be made to select the CMS platform, they chose Drupal as their own. 
Thus by keeping longevity in mind, a swift change from Drupal 6 to Drupal 8 ( skipping Drupal 7) was made. 
Due to urgent migration, the project team implemented 80/20 law to break down the development objective into multiple releases. By doing so it not only enabled the possibility of a short first development cycle and helped in launching the website within six months but also bought them with the time to wait for highly contributed D8 modules to mature. 
User experience, increase in ROI, responsive designs, brand engagement, infrastructure improvement, and on-time delivery were the key objectives of the whole project.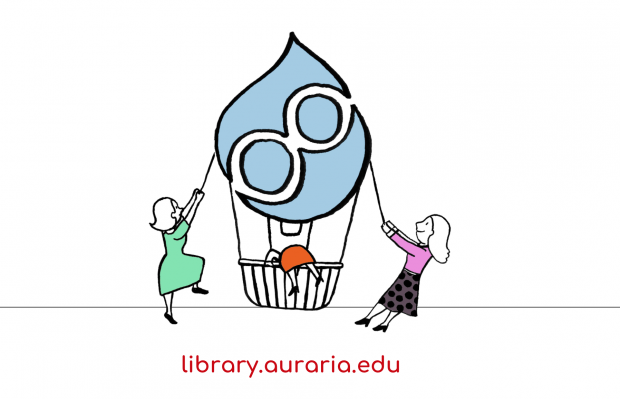 Upgrading 
Upgrading a website using Drupal involves several steps. First, you need to define the source site (make sure core modules like Migrate, Migrate Drupal, Migrate Drupal UI are enabled), then you need to review the pre-upgrade analysis. The upgrade of Drupal 7 to Drupal 8 should be done so that Drupal 8 site is empty. There might be a chance that conflicting IDs are detected, a warning about the conflicting IDs will be shown.
This warning can be dealt with two ways. One is where you ignore it and lose your data and the other one is where you abort it and take an alternative approach.
Now is the time for the upgrade. Depending upon the size and type of content the upgrade accordingly takes the time. 

Why Choose Upcycling Over Upgrading?
Now that you have read all the points and came to this section, a slight idea would be twirling around your mind on what is best for your website.
To give you a clear vision, let's put it in simpler and accurate words.
To upgrade is to break something down and create a new product from the base material. This might sound great for consumer goods and other relatable things, but not always great for a website. Upgrading is a good choice for organizations that have the time and the money to invest in the whole construction, and also if they are starting to witness its end. For the well-established websites: not a good choice. 
The goal of upcycling is to add value without degrading the product. It is the concept of creating something new out of something old with as little effort as possible. Upcycling is the right choice for all the Drupal-based websites as it uses the features of Drupal 8 in a way that increases the conversions of the website. 
Upcycling and Decoupling 
If a website has a couple of complex backends logic that the website owner doesn't wish to rebuild but is eager to relaunch the frontend, upcycling is the solution. Relaunching the frontend as a decoupled site with Drupal themes and then integrate it with the backend makes more sense. 
Whereas if the backend really needs a major push, but you want to keep the existing frontend without the need of reconstructing it, upcycling could work for that too, after the backend is decoupled. 
Decoupling your entire architecture will enable the website to upcycle individual parts and bring great value to all the end users. It would highly contribute to things like
Infrastructure: Gets the most out of the existing content and website composition. 
User Experience: Improves user experience, design, and front-end without the need of waiting for any launch.
Investment: You are able to witness your investment as soon as possible. 
In the Nutshell
At the end of the day, we want our website to flourish in terms of performance and make improvements to reach the desired bars. 
Upcycling is like a blessing for all the website owners. At Opensense Labs, we help our clients with the transition of their website. Our services not only provides with splendid modifications but also takes care of all your needs and demands. Ping us at hello@opensenselabs.com 
blog image