Can I Boost the Performance of My Team Members?
Vasundhra
Wed, 12/25/2019 – 15:56
Suppose you wish to create a thriving vegetable patch. 
What would be your starting steps?
You would read the instructions, plant seeds and provide them with a proper environment (sunlight, water, time).
Correct?
You wouldn't just throw seeds around and order them to grow – "Hey you, become a cabbage right now"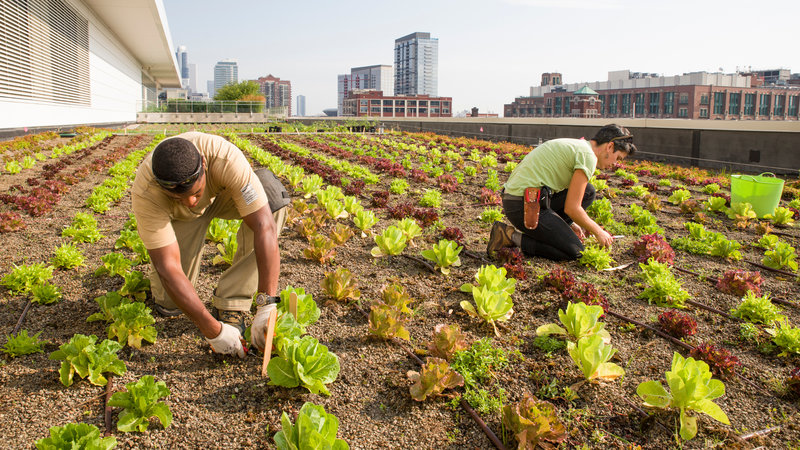 Same is the case with a team. Nurturing a healthy team culture is really important for the growth and development of an organization. When your team is "in the zone", being productive and on time, you acknowledge that phenomenal feeling. 
It's like a sweet cocktail of emotions –  excited, challenging, safe and successful. Pumped up for the entire day and energized to do the work. Happy team members tend to achieve the desired goals at a faster pace than the ones which are not looked upon. 
And this is how you can achieve it.
Personal Development Plan
The first step to help the team members achieve their personal goals while contributing to the company's goals is implementing the Personal Development Plan.
Personal Development Plan shows the team members all the opportunities in the company and helps them to set a clear but ambitious goal for the future. The process of achieving this goal in a transparent corporate culture is motivational.
A Personal Development Plan helps you to think about your future in detail and helps you in getting there with the specifics. 
The process of building your plan can take a considerable amount of time but it is an excellent idea to increase the efficiency and performance of the company. The process includes some important factors which are: 
Clearing your vision
To start with the Personal Development Plan you have to study beyond the end. Think about your future life and how it can be in the time span you choose for yourself, and now take a step back and review yourself. 
What are the areas that would make you feel successful? Or how can you determine your efficiency and values?
Now map them by putting everything you would want. After you have the primary key fields for your development, you would have a clear vision of the areas you have to focus on. 
Areas of improvements
Now that you know what you want, you next have to figure out that what are the means of going towards your goals. Prepare a list of skills you need to develop and the projects which you can start working on. Write down your areas of weakness and strength. This would help you to think about the regions which need improvements and the areas which should be lightly focused on.
Establishing goals 
Now that you have a crystal clear direction let's get down to the details. The primary agenda is to get down to specific actions for the future. Start by setting up particular projects and the resources which would be needed to complete those projects. 
This would give you an idea about the things that are needed to be done and the ways in which it is supposed to be completed. You can even tie up your personal development plans to the annual goals. 
Reviewing and Adapting  
To make sure that your goals are being achieved, it's important to review them. Reread your vision, check out the values mind map and then focus on what needs to be done. If you feel that some projects no longer make sense to you, don't hesitate to remove them from your plan. Also, don't hesitate to adapt to the plan which has been added with new interests and outcomes. Your personal strategy would grow the way you do.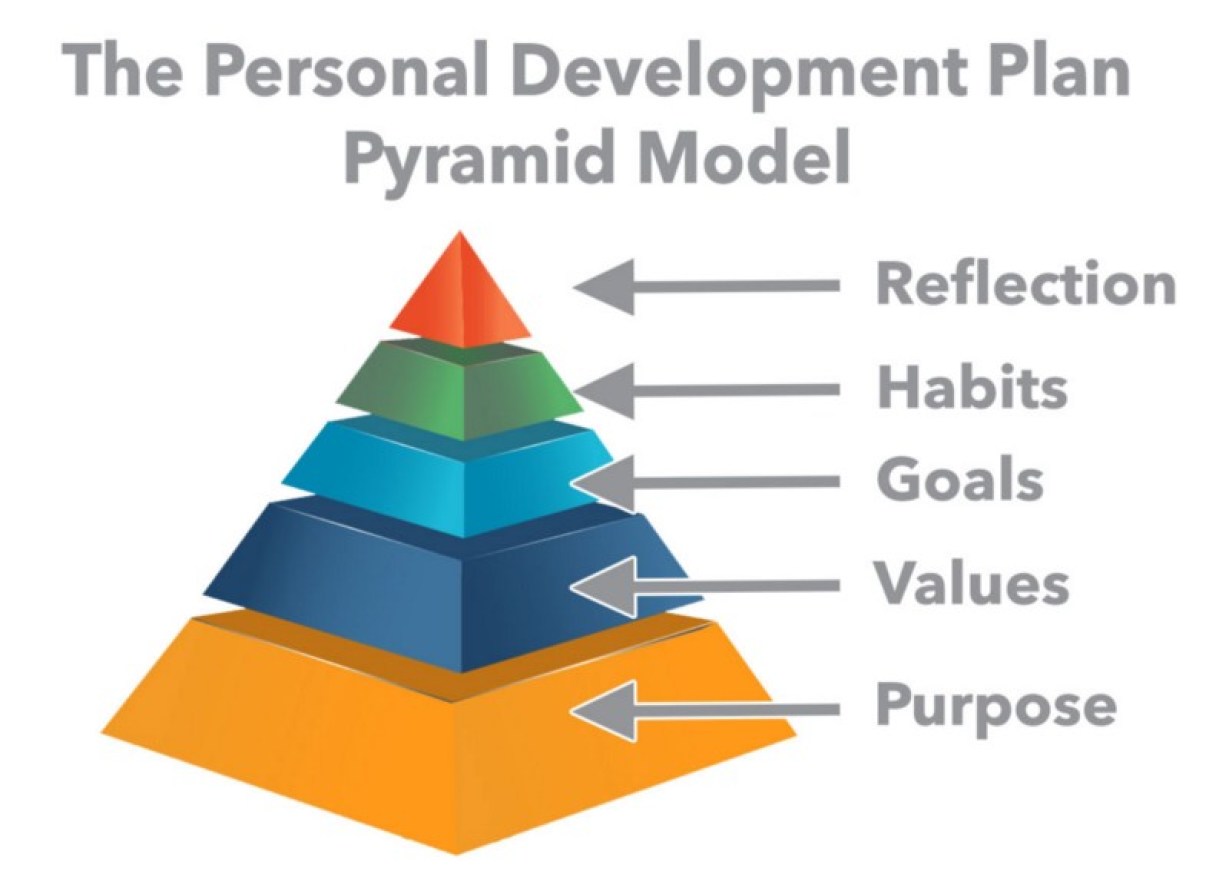 Feedback Survey 
Happy employees are more productive than the ones who are just sloping around at the workplace. And how can you make an employee happy? 
Definitely, by asking them about their needs, because let's face it, it is difficult to predict the wants and requirements of your employees as you aren't a psychic.
So how would you do it?
By conducting feedback surveys. 
Feedback Survey helps the employers to receive meaningful and constructive feedbacks which are crucial for the growth of an organization. It creates a positive working environment which not only delivers happiness to the team but grants them with an added level of satisfaction.  
Feedback encompasses many aspects like work and team performance, Skills, and competencies, an employee's well being, strategies etc 
It is all about helping employees and organization with personal effectiveness and excellence by creating opportunities for the employees and boosting the company with satisfactory culture environment.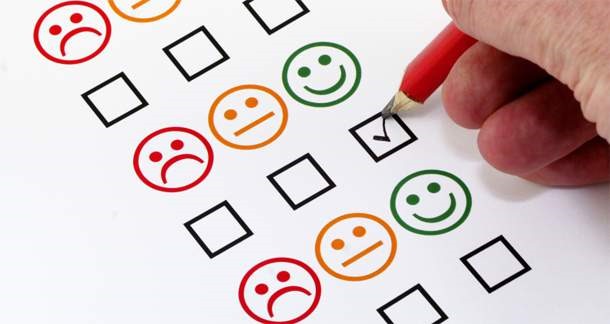 Questionnaires 
So now that you know how much feedbacks are important for the growth, it is important to know that what all questions should be put in front of the employees to get the best result. 
Employees don't like the proverbial my-way-or-the-highway boss, control freak, or the micromanager. So how do you avoid being a bad leader to your team? 
It's all about the right questions.
The real questions can dramatically improve an employee's morale, output, and quality of work. Asking the questions is perhaps the only way to be a truly effective work manager. The following list of questions can effectively build and boost team performance. 
Personal and Company related Questionnaires 
There is no doubt to the fact that each one of us has a value system, which holds our everyday decisions. Also, the organizations that we work in, base their daily activities on a certain value system that they use. However, questions of how much do our personal values coincide with the prevailing/existing values of that of an organization can provide you with adequate research. Questions like:
What's your biggest accomplishment this month?
What should we do differently?
Is there anything that the company can help you with?
What process can be fixed or improved?
What inspires you to succeed every day?
Self-assessment
A focused employee is a reliable employee and what can be the best way to review your work than self-evaluation. Self-assessment allows for management and their workforce to engage in a helpful dialogue about career development and goals. Some of the questions which can be put for self-assessment are:
What's your biggest challenge right now?
What resources would be helpful to you right now?
Anything in your work world that's less than stellar/causing frustration or delays?
Looking back to the week is there anything that could have been done better?
Future Goals
Growth creates opportunities for your people to develop their skill, attract the best talent for your company, and create wealth for you and your investors. Therefore, to achieve that growth it is important to have new ideas and notions for the future. To know that you can put up questions which include:
What are the things that your work environment should have to improve the performance of the organization?
What additional training or education can the organization provide to bring out better results?
Where do you see the company in 10 years?
Presenting results and structuring the follow-up talks 
There are good meetings and then there are bad meetings. Bad meetings drone on forever, you seem to never get an idea about the accomplishments and the goals. Whereas good meeting leaves you with solid plans and structure on how to achieve them. Thus, if you structure your meeting plans, preparation, execution, and follow-ups around these following factors then an effective result can be witnessed for your organization.
Achieving the meeting's objective 
An effective meeting serves a useful purpose. This indicates that in after conquering those objectives you would tend to get the desired results. With the end result clearly defined you can plan the content of the meetings, and determine the people who should be present.
Minimum time and more productivity 
Time is a precious resource and no one wants that their time should be wasted. With the amount of time that we spend in a meeting, you tend to owe it to yourself and the members which are there in the meeting to have a clearer vision on what has to be achieved and that what all is possible. The time that is wasted in a meeting is time wasted for everyone which means less efficiency and less productivity. Assigning particular topic of discussion to various people is a great way to have qualitative progress. 
Structured Process 
Now that you have the agenda prepared, you need it to circulate among the participant and get their feedback and inputs. If there is something that a team member needs to add then a lot them with the task. After the meeting is over take some time to debrief and determine that what went well and the areas which need improvement. Evaluate the meeting effectiveness based on how well you met the objectives.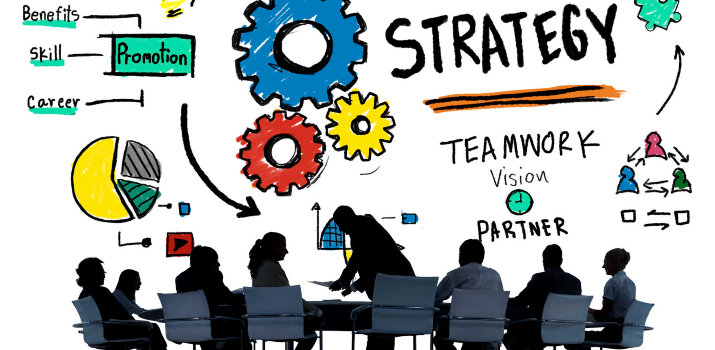 Conducting Basic Coaching Conversations 
You can help your reporting employees improve their current performance, or in case of already effective ones, you can boost them to another level of effectiveness by having basic coaching conversations. Performance is a powerful tool when it comes to coaching team members. 
Note that the goal of performance coaching is not to make the employee's disheartened, nor it is to help to provide a show on how much the HR professionals or manager know. The main goal of coaching is to work with employee's to solve performance problems and is done to improve the work of the employee's. 
Thus by using these following steps, you can provide effective support to your reporting employees. 
Show confidence in the willingness and ability of employees.
Describe and explain the performance problem and behavior of the employee.
Determine how to remove the four common barriers: time, training, tools and temperament.
Discuss the potential solutions.
Agree on a written action plan that includes the employee, the manager, and the HR. 
Set a date and time for the follow-up.
Possible challenges that can be faced 
Advancing and using effective employees performance is quite difficult and challenging. This is especially true if your company uses a workgroup or team structure and you want to assess the quality of the team's performance. The challenges can vary from employee's belief to trivial coordinating issues. There can be a number of challenges that can be encountered among which some are:
Low interest in filling out surveys 
Everyone wants a 100 percent response rate for the betterment of their organization. The level of participation in filling out survey forms can be either extraordinary or not at all. Two main reasons where an employee might not participate could be because:
Many employees through several surveys and no change seems to come to the results.
Fear of being judged or misinterpreted. 
Poor feedback or no feedback
National Business Research Institute shows the importance of the annual employee survey. It explains that employee engagement increases the overall profit margin up to 6% and results in five times more shareholder return. 
Clearly, most businesses and professionals appreciate the importance of surveys. Poor feedbacks results in misguidance and lowers the growth of an organization. 
Postponed results
Delay in the results exchanges a negative impact on a company. You should not forget that in a project everything and everyone is related to each one that is present under one roof. It is like a chain which is iterative and should be agile. One step missed, the whole goal suffers. Postponed results may occur because of reasons like
Inadequate estimations (budgets, timeframes, human resources)
Task complexity
Unexpected events
Organizational strategy prioritizing some projects over other due to strategic objectives.
Bad coordination among team members 
Wrapping up 
When you involve appropriate team members in the resource allocation process, you create a spirit of collaboration on important decisions. Plus, you tend to get more accurate results and outcomes. 
If you are looking for a better way to improve performance across your organization, Opensense Labs services are there for you.  Contact us on hello@opensenselabs.com and help your business grow and flourish more. 
blog image