Small enterprises, Rooting for Goliath? Here is How to Bag Big projects
Vasundhra
Mon, 02/11/2019 – 09:59
Wisdom doesn't automatically come with old age. Nothing does – except wrinkles. It's true that some wines improve by age but only if the grapes were good in the first place. 
-Abigail Van Buren
A reflection of the life experiences adds generously to the whole box of one's wisdom because let's face it, being wise and savvy can come from anyone and anywhere. So yes, famous quote "Age is just a number" has done justice to the whole scenario of erudition. 
Just like natural misconception " bigger the better" proved right by small agencies handling bigger projects. Gone are the days where large enterprises use to rule in the market kingdom bagging all the big projects. Today, small agencies are winning big-name accounts and cool projects far more often. And the trend is forecast to continue.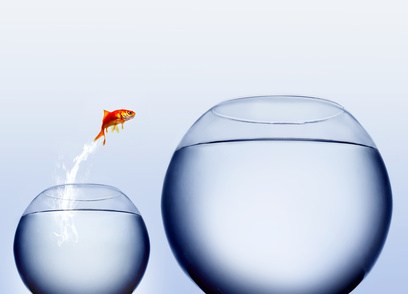 For the Drupal agency with big aspirations deciding on the projects to opt for can be a bit of a task sometimes, but attaining the trust from CxOs of big organizations that is even bigger than the projects itself. 
Thereby, solving this issue of handling and winning – here are some of the ways which would help you to seize those big projects in your vanity. 
First things First – How to meet big clients?
Just because you are a small agency or organization, it would not mean your clients to have to be small. Landing on the large organization not only boosts up the small business revenue but also increases efficiency among your team members and organization.
Use client reference to introduce your process
Big companies may seem like a grand entity, but you should not forget that they are constituted of hundreds and thousands of individuals who have the power to make the decisions.
So it is really important for your research to be up notch and accurate that tells you who to contact within the company you've targeted. Some of the sources or references may help with this. Apart from this some companies also present details of at least one of the senior employees on their websites.
But you need to be really creative to figure out exactly who the right person is. Look out for out some of the company's publications or newspapers mentions seeing whose name comes up.
Not only this but you can also tag along with people who would introduce you to big tech giants.
Telemarketing and cold calling continues to be an essential discipline that is really useful for the sales role. In many business sales organizations, the old school "door knocking" might not be that productive, and when it comes to big organizations especially with large territory assignments, cold calling becomes the hero for everyone. Prospecting via phone calls continues to be a great compliment to your overall employment setting and lead generation projects.
Be an expert and then try to be a solution to their needs. 
If you want the big giants to trust you with the projects then a sense of "What the work means to you"must be established with a clearer vision for the future. In fact, according to the Employee Job Satisfaction and Engagement survey, nearly 77% of employees said it was important to their job satisfaction and engagement to have a clear understanding of their organization's vision and mission.
Start with your team 
Now that you have big names in your vanity start by developing strong team hold and skills. Starting from:
Generalists are the people who have a particular skill but are flexible enough to mold themselves in any situations and are ready to learn a new skill. In the case of Drupal websites, a generalist should be able to handle both backends as well as frontend. 
In other words, having a person as a generalist would be beneficial for your organization. He/She would be able to effectively handle many tasks.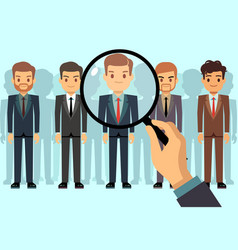 Focus on the set of services and assistance which you would be providing to the vendor. Your team would become a specialist with time and experience. Treat a big enterprise like royalty. 
The big giant enterprise is like the customer for you who are always expecting great services and will not put up with the waiting for the poor responses from their representatives. 
Be honest with your projects and their goals. If your customers find that you are dishonest with your services, they will lose faith in you and may even spread negative feedback about your business.  
Categorizing your projects
To ensure that the complexity of the project is achieved, categorize the project into the following:
Small projects: These can easily be tracked just by getting updates A project is classified as small when the relationships between tasks are basic and detailed planning or organization is not required.
Charter required projects: These are projects that require some level of approval other than the first line manager, but do not include significant financial investment. A summary of major deliverables is usually enough for management approval.
Large projects: The project network is broad and complicated. There are many task interdependencies. With these projects, simplification where possible is everything. 
Planning a project helps in achieving objectives and deadlines on time. It pushes the team members to keep working hard until the goal are conquered. Planning also helps in creating a network of right directions to the organization.
Increases efficiency: Planning helps in maximum utilization of all the available resources that you would be using. It supports to reduce the wastage of precious resources and dodges their duplication. It also aims to give the greatest returns at the lowest possible cost. 
Reduces risks: With having such large projects there are many risks associated with it. Planning serves to forecast these risks. It also serves to take the necessary precautions to avoid these risks.
 
Facilitates coordination: Often, the plans of all departments of an organization are well coordinated with each other. Similarly, the short-term, medium-term and long-term plans of an organization should be coordinated with each other. 
 
Aids in Organizing: Organizing intends to bring together all possible resources, Organizing is not possible without planning. It is so, since, planning tells us the number of resources needed and when are they needed. It suggests that planning aids in organizing in an effective way.
 
Keeps good control: The actual administration of an employee is compared with the plans, and deviations (if any) are found out and corrected. It is impossible to achieve such control without the right planning. Therefore, planning becomes necessary to keep good control.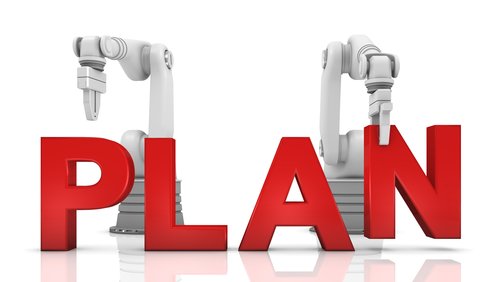 Perhaps the most difficult part of managing a large project with a small team is the difference between a task and an actual project. In order for small project teams to be successful with large projects, the manager should always know the status of the project and the scope at which it is being achieved. 
Excellent Relationship with the vendor
The most important part of managing big projects with small teams is to establish a meaningful relationship across the organization.
A solid relationship is a path that may lead to the difference between a project that becomes actualized and one that remains in the conceptual area. If the business doesn't concentrate on a product or the service that is important to reach your clientele, you require a vendor that does it. 
Next comes the Methodologies 
Large organizations usually handle classical methodologies which involve a lot of unnecessary documentation. Thus, for small agencies, some methodologies help largely in handling large projects 
Agile was developed for projects that require both speed and flexibility. The method is split down into sprints- short cycles for producing certain features. 
Agile is highly interactive, allowing for fast adjustments throughout a project. It is mostly applied in software development projects in large part because it makes it simpler to identify issues quickly 
Agile is essential because it allows making changes early in the development process, rather than having to wait until testing is complete.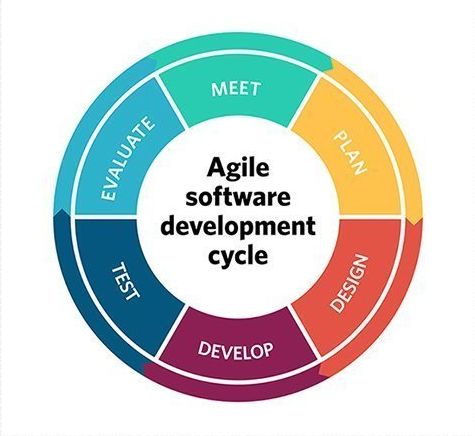 It is a variation of an agile framework which is iterative in nature which relies on scrum sessions for evaluating priorities. "The Scrum assemblies" or "30-day sprints" are utilized to limit prioritized tasks.
Small teams may be gathered to concentrate on a particular task independently and then coincide with the scrum master to assess progress or results and reprioritize backlogged tasks.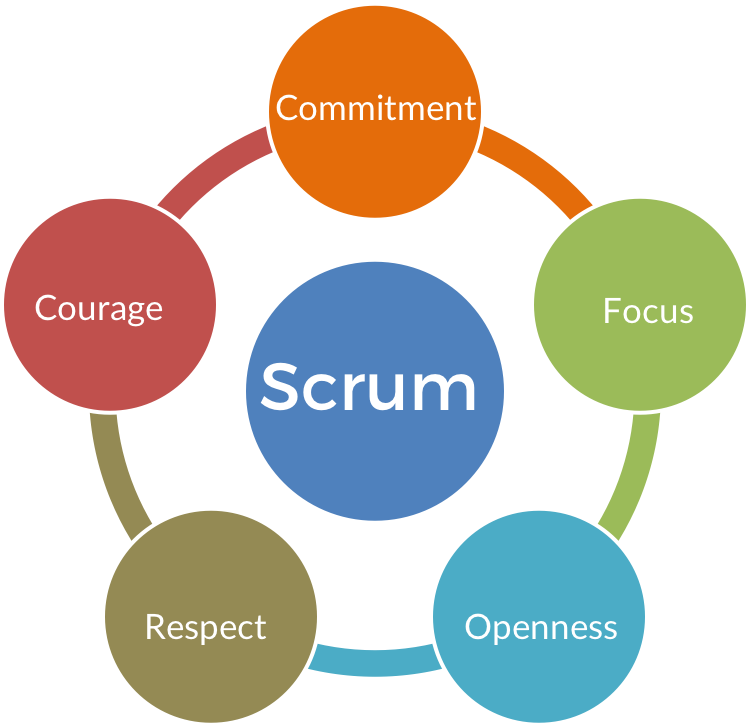 This is a basic, sequential methodology from which Agile and similar concepts evolved. It is commonly practiced in many industries, especially in software projects.
Waterfall has been an excellent project management methodology for years now and used by most of the project managers. This methodology is sequential in nature and is used by many industries, mostly used in software development. It consists of static phases ( analysis, design, testing, implementation, and maintenance) that are produced in a specific order. 
CPM is an orderly, systematic method that breaks down project development into specific but related actions. 
This methodology can be used to build the preference for a project's activities to assess risks and allocate resources accordingly. This method encourages teams to identify milestones, assignment dependencies, and deadlines with efficiency. 
A Critical Path introduces to a sequence of critical projects (dependent or floating) in a project that tells the extended succession of tasks that have to be made on time in order for the project to meet the deadlines.
Culture is Fundamental to Succeed
How do you explain to your client that the team won't work this week for DrupalCon, DrupalCamp or any other events happening around?
You can only explain it by being clear with your thoughts and ideas. The community here plays a vital role in everything. 
Explain to your team members that it is beneficial for them to improve Drupal as a platform and introduce them with the team culture. Help your team member create pages in drupal.org and give credits to them of their creation on patches and modules. 
Closing the project 
Yes, it is possible that project closing might look like an insignificant and unimportant task in your project management journey, but, in fact, it is a critical part of producing a successful project. To help you get this step right, here are 4 things you need to know about how to close a project effectively.
Trace Project Deliverables: It is an effective closure means that you have completed all the deliverables to the satisfaction of the project's sponsor
Reward Team Members: As your project comes to a close, always make sure to acknowledge, recognize and appreciate the contribution of your team members
Closeout Reports: A detailed close-out report should contain details about the process used during the project, the mistakes, the lessons learned, and how successful the project was in achieving the initial goals
Finance: Big clients are usually slow in payment, try to indulge in an agile budget for large projects. 
Turning From Technical provider to strategic solution partner 
As with any investment portfolio, an organization's investment in Run, Optimise and Innovate initiatives must be balanced and aligned with the organization's risk tolerance and the role expected of IT. If an organization considers itself to be more conservative, it is expected to see a higher ratio of Run to Optimise and Innovate spending. More progressive organizations will have more Optimise spending, and "leading edge" organizations will have more Innovate spending.
Conclusion 
Yes, Goliath, the Gittite, is and would always be the well-known giant in the Bible. He is described as 'a champion out of the camp of the Philistines, whose height was six cubits and a span. 
Befriending with the Goliath not only gave the sense of power to anyone with him but was also granted with security. 
Hunching on to large enterprises with big projects is like the very first step to success. Right steps and maintenance would to that success anytime soon. 
Opensense labs development methodologies work specifically on the approaches that involve Drupal development, enhancing efficiency, and increasing project delivery. 
Contact us on hello@opensenselabs.com to accomplish those large projects which you always desired off. 
blog image