Best Security Focussed CMS – Drupal 8
Shankar
Sun, 04/28/2019 – 18:05
One of the most significant terms used on this planet is 'Security'. You get to read about nutrition security in reports like the UN's State of Food Security and Nutrition in the World in 2017 that laid out pointers to bring in nutrition policy reform. Or, you get to hear about cybersecurity which needs to be integrated into every aspect of policy and planning in this age of digitisation. Often, you also get to see the emphasis being put on national security, an integral part of every country, and surveillance becomes important to ensure the safety of citizens.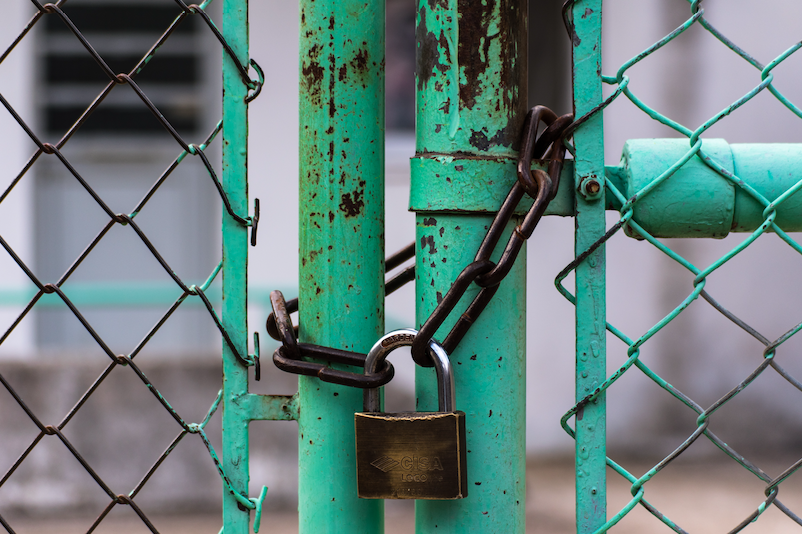 Security also plays a key role in the web development arena. Website security is one of the most significant aspects that every business considers to thrive on and dominate the internet space. Vulnerabilities in your sites can give hackers the upper hand in finding a key to the safety vault. Drupal 8 stands out as the most secure Content Management System (CMS) which comes bundled with a plenitude of advantages over other leading content management frameworks.
Security Features
With a proven track record of being the most secure CMS, Drupal has been performing much better than its competitors in the CMS market. It has stood resilient to critical internet vulnerabilities. Thanks to Drupal Security Team for actively validating and responding to security issues.
Drupal Security Team is a force to reckon with when it comes to finding out anomalies and fixing them. The goals of the Security Team are to resolve reported issues in a Security Advisory. They provide help for contributed module maintainers. They document these identifications and modifications to make sure that developers don't find themselves tied in knots. They assist the infrastructure team to keep the Drupal.org infrastructure secure.
 
Moreover, you can allow safe access to your Drupal site as it has the in-built support for salting and repeatedly hashing account passwords when they are stored in the database. It also enforces strong password policies. Furthermore, it offers essential security modules, industry-standard authentication practices, session limits and single sign-on systems. And, by providing granular user access control, Drupal gives administrators full authority over who gets to see and who gets to modify different parts of a site.
 
Database encryption can be done efficaciously with the help of Drupal. It is configurable to encrypt your complete website or just a part of it like content types, nodes, and taxonomy terms.
 
Further, Drupal's Form API assists in validating data in order to avoid XSS, CSRF and other malicious data entry. It also limits the number of times login attempts are made from a single IP address over a predefined period of time which enables you to brute-force password attacks.
 
Drupal limits the number of times login attempts are made from a single IP address over a predefined time period. This helps in preventing brute-force password attacks.
The multi-layered cache architecture helps in minimising Denial of Service (DoS) attacks and makes it the most preferred CMS for some of the world's highest traffic websites; thus proving its immense scalability.
 
As a not-for-profit charitable organization, OWASP (Open Web Application Security Project) focuses on improving the security of software. Drupal conforms to the OWASP standards and its community is committed towards prevention of safety hazards.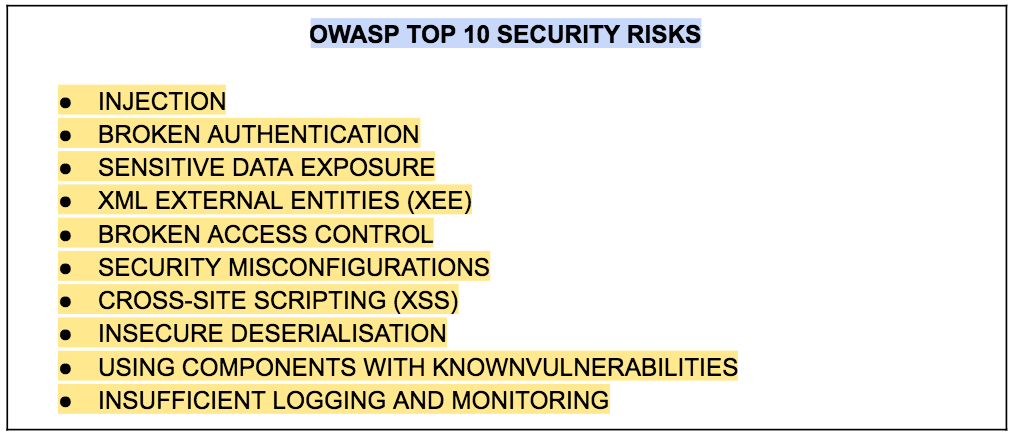 Major Technical Improvements
Drupal 8 has closed down many glitches and bugs reported in Drupal 7.
Ever since Drupal 8 came into the scene, it has emerged as the most technically improved CMS in terms of security. Some of the most important modifications that have taken shape in Drupal 8:
 
Removing the PHP input format in the core is probably the most important advancement which has removed code execution vulnerability. That means administrator login does not have to be executed with arbitrary PHP code or shell commands anymore.
 
Twig templates, which is used for HTML generation, is considered one of the most important improvements. This has resulted in better validation of 3rd party themes.
 
Twig auto-escaping has also prevented most frequently found Cross-site scripting (XSS) vulnerabilities in the custom site themes and custom and contributed modules.
 
Tracking configuration in code has been streamlined with an auditable history of changes through Configuration Management Initiative. Also, it helps in avoiding mistakes that creep in during manual configuration. Configuration changes in the production server can be completely blocked.
 
Use of filtered HTML format for content entry has prevented the execution of XSS attacks on other site users.
 
User session and session ID management has also been fortified in Drupal 8.
Statistics are on Drupal's side
Statistically, Drupal performs much better than leading CMS platforms for preventing safety hazards.
Sucuri, security platform for websites, compiled the 'Hacked Website report'. It analyzed more than 34,000 infected websites. Among the statistics that it shared, one of the parameters was to compare the affected open-source CMS applications.
WordPress, Joomla, and Magento suffered the most. The infection crept in due to improper deployment, configuration, and the maintenance.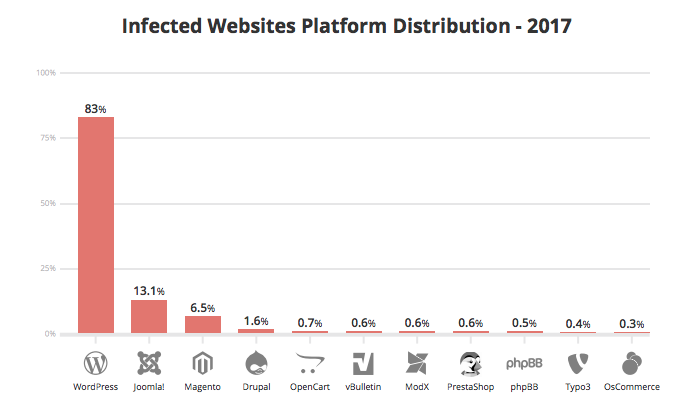 The infection rate of major content management frameworks had a varied change. While WordPress had a significant increase from 74 percent in 2016 Q3 to 84 percent in 2017, Magento had a slight rise from 6 percent in 2016 Q3 to 6.5 percent in 2017.
Joomla had a considerable drop from 17 percent in 2016 Q3 to 13.1 percent in 2017. Drupal bettered its rate from 2 percent in 2016 Q3 to 1.6 percent in 2017.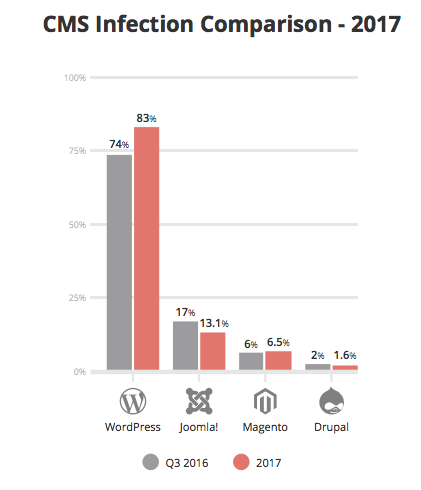 MDPI, which pioneers in open access publishing, prepared a report called 'A Comparative Study of Web Content Management Systems'. They used Acunetix software for auditing the website. They compared Drupal and Joomla in terms of most commonly occurring vulnerabilities – SQL injection and XSS. Drupal came out as the clear winner.
Moreover, in the Cloud Security Report by Alert Logic, Drupal was reported for the least number of web application attacks.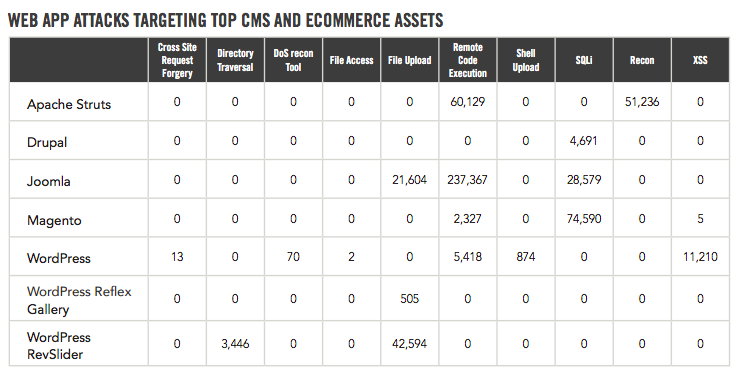 Summary
Website security is the most important constraint to survive without any existential threats. Drupal has been the frontrunner when it comes to choosing the security focussed CMS.
 
Being an open source platform and Drupal Security Team's efforts in providing essential features and timely updates in Drupal 8 has helped in making it the most reliable and secure CMS.
 
The transition from Drupal 7 to Drupal 8 has seen a tremendous advancement in blocking the vulnerabilities.
 
Statistically proven, Drupal is the best CMS in terms of security among the major CMS platforms.
Contact us at hello@opensenselabs.com to get the best out of Drupal 8 and its security features.
blog image