Heather Rocker will lead the Association in supporting the global Drupal community.
Washington DC, April 30, 2019 – The Board of Directors of the Drupal Association has voted unanimously to appoint Heather Rocker as Executive Director to lead the Drupal Association.
Adam Goodman, chair of the Drupal Association Board, said, "Drupal is for ambitious digital experiences. Heather's experience matches this ambition as we seek to increase adoption, diversify and invest in our community, and grow opportunities for builders, agencies, content creators and marketing decision makers. Heather brings seriousness of purpose, character consistent with our values and principles, and lively good humor — just what the Board and I were seeking out for our next leader."
The Drupal Association's mission is to unite a global community to build, promote, and secure the open source Drupal software. Since 2008, the organization has supported a global network of open source contributors; a robust business ecosystem; and has hosted events across 4 continents and more than 20 countries.
Heather Rocker said, "It's an incredible honor to serve the Drupal Association in this capacity.  This opportunity is not only in alignment with my skills and experience but also with my core belief that outstanding things can be achieved through a dedicated and diverse community of volunteers and partners.  I look forward to building on the solid foundation and collaborative spirit that exists today. "
Heather will begin her work with the Association at the beginning of June.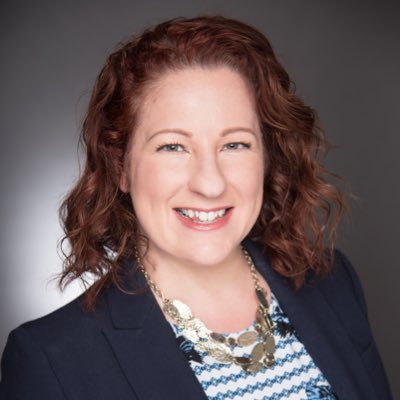 About Heather
Heather Rocker joins the Drupal Association with a strong history of leadership in technology and the nonprofit world. She was the first executive director of the Women in Technology Foundation, as well as the CEO of Girls Incorporated of Greater Atlanta. Most recently she acted as the Managing Principal of Systems Evolution, Inc. in Atlanta, Georgia. She also serves as Immediate Past-President of the Board of Directors of Georgia FIRST Robotics.
Dries Buytaert, founder of the Drupal project, said, "I'm confident that Heather will move the Drupal Association into its next chapter. Her skills and experience at building relationships in both the non-profit and technology spaces will be a tremendous asset.  I also believe she'll be a great partner with me to move forward the Drupal project as a whole."
About Drupal
Drupal is content management software. It is used to make many of the websites and applications you use every day. Drupal has great standard features, easy content authoring, reliable performance, and excellent security. What sets it apart is its flexibility; modularity is one of its core principles. Its tools help you build the versatile, structured content that ambitious web experiences need.
About the Drupal Association
The Drupal Association is dedicated to fostering and supporting the Drupal project, the community and its growth. The Drupal Association helps the Drupal community with funding, infrastructure, education, promotion, distribution and online collaboration at Drupal.org.
###
Media Contact: Rebecca Pilcher
Phone: 503-405-1159 x 705
Email: rebecca@association.drupal.org