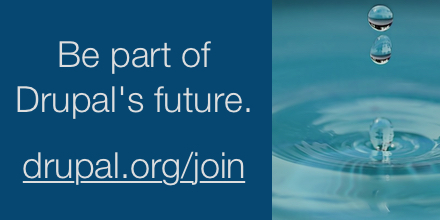 This month, we're running a membership campaign to grow our base of support and connect with more of the Drupal ecosystem. We're challenging you to take one step this month to brighten Drupal's future: invite your colleagues and clients to join the Association for Drupal's future.
By building a broader membership base, we're securing a financial future for supporting the Drupal community. A large, global base of members who contribute to sustain the Association are a force! Every member who participates is making an impact and a statement that Drupal is here to stay.
The campaign page is full of information on our work toward current goals that help fulfill our mission. If you are using Drupal or contributing to the project, there's some part of what we do that helps you and the community at large.