Drupal 8.7 Unleashes New Layout Builder
Jayati
Tue, 05/14/2019 – 17:53
Long awaited and much needed in the pipeline, the Layout Builder was finally launched in May 2019. With an ambition to create a content tool that can provide more power and flexibility than comparable systems, the Drupal community had been working on a super progressive visual tool for more than a year. Earlier, the digital marketers had restricted templates to work with and were not satisfied with clunky design experiences. However, in the recent launch of Drupal 8.7.0, Dries Buytaert stated that the new layout builder will be able to manipulate different types of content and unleash unique and trend setting features. The feature of layouts for templated and customised content is crucial for websites with large amounts of content. 
For websites with heavy content, the Layout Builder has enhanced Drupal's ability to handle "structured content" now.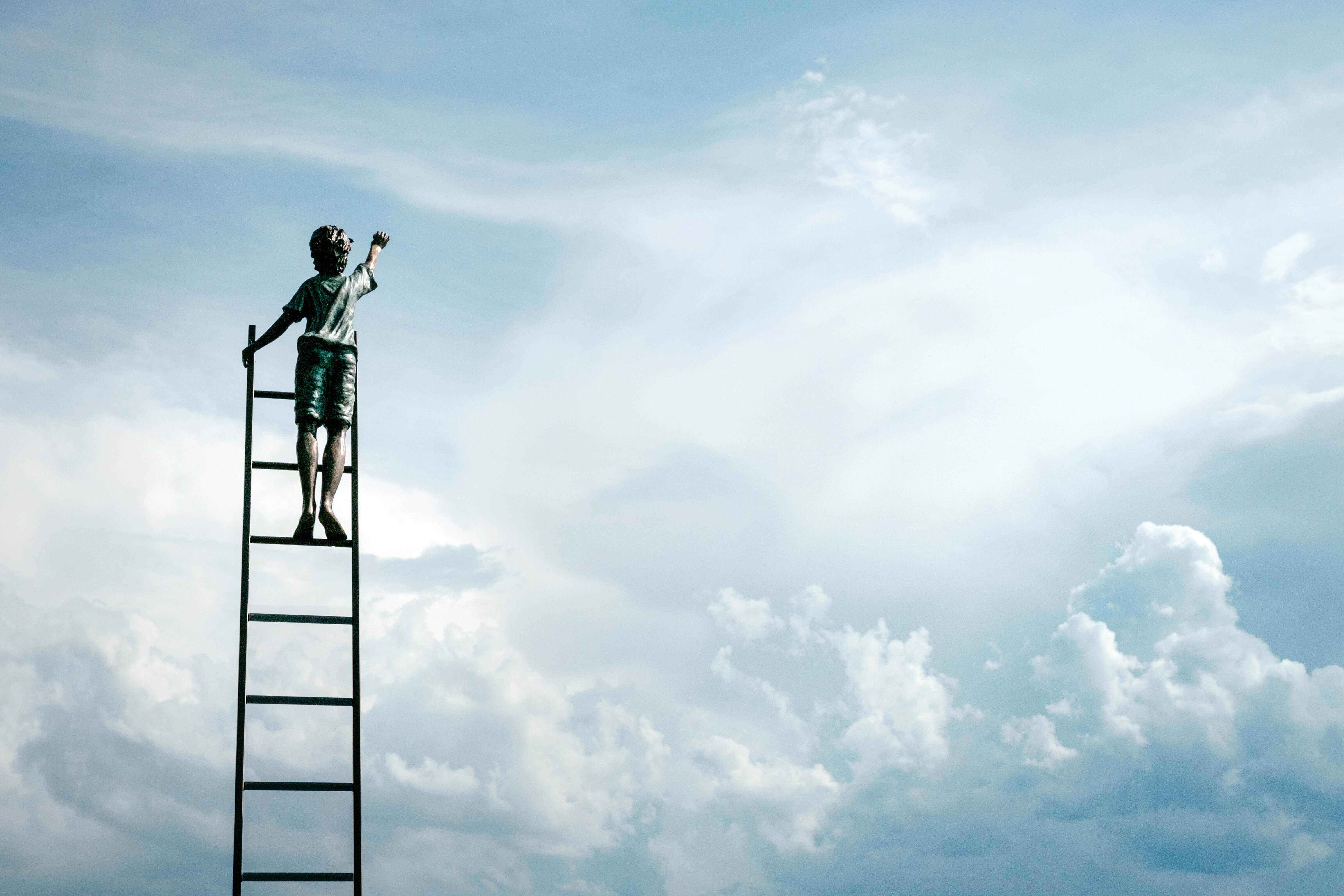 Originally introduced as an experimental module in Drupal 8.5, the primary focus of the layout builder was to develop a drag and drop WYSIWYG tool. Relying on a third-party software was getting painstaking for many and Drupal became one of the first CMS to take this risk. This layout builder offers full compatibility with revisions, workflows, and in-context previews. It is a single, powerful and visual design tool that creates layout templates that can speed up the development process for the site builders. The accessible, mobile-friendly page building tool allows content authors to easily customise individual pages with unique layouts too.
With 123 individuals and 68 organisations contributing, the Drupal 8.7 comes with this promising layout builder.
Advantages of Layout Builder
The shifting focus in the website development has lead to Layout Builder emerging as the most exciting CMS visual design tool. Let's explore its reasons: 
You can create layout templates for a specific content type, such as blog posts, products pages, landing pages, etc. 
Layout builder empowers to customise the template layouts and override them on a case-by-case basis. 
It enables you to create custom landing pages that are not tied to a content type or structured content. 
The tool passes Drupal's accessibility gate(Level AA conformance with WCAG and ATAG) with a stable state for production. 
The updated version in Drupal 8.7 allows streamlining mass-production while supporting unique creation.
The drag-and-drop management of your content blocks is now possible with the new layout builder 
Additionally, it supports keyboard controls and toggling the content preview on and off to give the content editor complete control of their experience while building their layouts.
With 123 individuals and 68 organisations contributing, the Drupal 8.7 comes with this promising layout builder. Moreover, 40 above individual contributors volunteered for the success of this release. 
Improved Layout Builder in Drupal 8.7
Translation Support
As the layout builder has improved features for translation, there are two approaches that can be taken here:
Synchronised approach translation: For multilingual sites that have the same layout, all the content and fields are automated. In other words, any text entered with layout builder is translated automatically for you. 
Independent approach translation: On the other hand, if you want different layouts for two different languages or take a localisation approach to the site, you can have independent and individual translations for them too.
Usability 
From Drupal 8.6 to Drupal 8.7, the usability has drastically improved:
You can now narrow down the list of block available and add several tweaks to it. 
Contextual links are used to add shortcuts. The Drupal community is re-evaluating the usage as it is essential from the UI point of view. 
Except for minor alterations, the layout builder now gives real-time updates based on changes made in sidebar.
Accessibility 
The usability is always inter-connected with accessibility. If it isn't accessible, it is not usable for obvious reasons. The revamped version has features like:  
Improved usage of Drupal announce and ARIA attributes.
Now you can easily access the keyboard to action commands like save, discard, or revert from anywhere on the page. 
The tabledrag can get confusing for many. You can create a tabledrag-based UI to make all changes at once in the layout builder with Drupal 8.7. 
New Media Library
A new, stylish and with a handy user interface, Drupal 8.7 introduces us with numerous improvements in the Media Library:
The highlighted design and accessibility of the user interface makes way for inline media creation in the library itself. 
The process of searching the media items in the library, from bulk uploading them to the selection of media items and embedding them into the content is also a smooth run with the new version.
The Media module also allows reuse of images, documents, efficiently managed drag-and-drop function and provides a more flexible grid and table views. 
The media module in sync and stable with this media library and will further improve with the upcoming Drupal 8.8 release.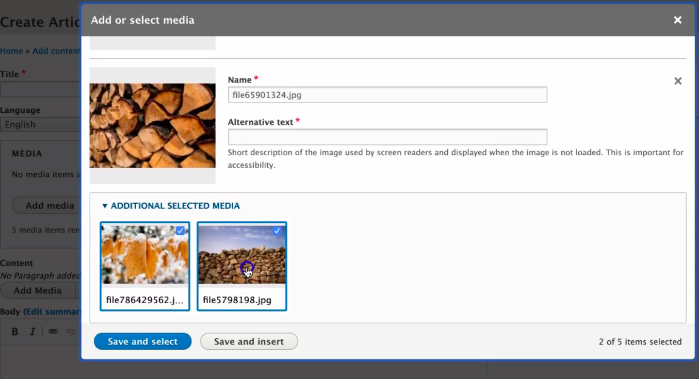 Revisions in Custom menu links & Taxonomy
The following revisions in the 8.7.0 release aim to enhance the overall performance of the Layout Builder:
It allows the Custom menu links and taxonomy terms to fully participate in the editorial workflows. 
They have been revised for improved integration and core support for the Workspaces module with a new Update API for help in conversion of further entity types. 
The schema of any content entity type can now be converted between non-revisionable or non-translatable and revisionable or translatable. 
Automatic Entity 
Among many additions, there has been few subtractions as well: 
The support for automatic entity updates was removed due to data integrity issues and its conflicts. 
The drush entity:updates (drush entup) command stands nullified and the entity changes will now be performed using standard update procedures.
Internet Explorer 9 and 10
The workaround that still existed in D8.5 and D8.6 also gets removed as the *.7.0 release says goodbye to Internet Explorer 9 and 10. The workaround used to allow the inclusion of 32+ stylesheets. 
Check out Buytaert's demo video showing the Layout Builder in action with Drupal 8.7.0.  
On the way to Drupal 9
The major release of Drupal 9 planned for June 2020 will open new doors for the layout builder. It will update dependencies primarily on Symfony as the optional support for Symfony 4 is expected to complete by 8.8 version. Further, a better feedback on the compatibility can be obtained as we testing Drupal with updated third-party dependencies in this version. Drupal 8.7.0 also includes an optional support for Twig 2 (for sites that can patch their Composer configuration). 
Conclusion
New improvements in terms of keyboard navigation accessibility, precise permissions, layout overrides, and column width selection has given a stable outlook to the Layout Builder and it is ready to work on live sites. The process of constructing pages "brick by brick" with a combination of elements, configuration of blocks, and drag-and-dropping feature is an easy and enjoyable one. 
Check out the new Drupal 8.7.0 version and share your views with us in the comments! We'd also like to hear from you at hello@opensenselabs.com.
blog image