Read our Roadmap to understand how this work falls into priorities set by the Drupal Association with direction and collaboration from the Board and community.
---
Note from the author: "I'm back in the hot seat! As many of you know, I took on the role of interim executive director in September 2018 while the Drupal Association underwent an executive search. This summer we found a fantastic new leader in Heather Rocker, and now that she's had a few months to settle in, I'm able to return to my regular duties, like bringing you these updates. Thanks for your patience!"
– Tim Lehnen(hestenet)
September was a flurry of activity here at the Drupal Association at large. Coming off a season of travel to a number of Drupal events, we headed straight into our semi-annual staff off-site here in Portland, and followed that up by attending Google's second-ever CMS Leadership summit.
Despite the whirlwind of events taking place in September, we've also landed some major milestones on our roadmap, and are hard at work getting some exciting things together to talk about with you all at DrupalCon Amsterdam at the end of October. As an added bonus, this month's report includes a short retrospective about the impact of the GitLab migration on our maintenance work. 
Project News
Composer Initiative work committed for release in Drupal 8.8.0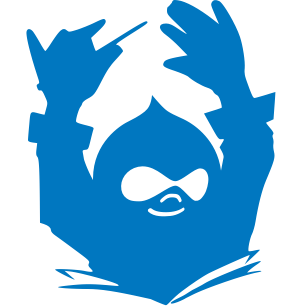 A major community initiative for Drupal 8.8.0 has been the push to make Drupal's internal scaffolding and filetree consistent, whether you start using Drupal by using the .zip download, or by using Composer from the get-go. Starting with Drupal 8.8.0 – no matter how you start your journey with Drupal, you'll be ready to use Composer's advanced dependency management when you need it.
Drupal Association engineering team member Ryan Aslett(mixologic) has been the initiative lead for this effort for more than a year. We're thrilled that his work and the work of many volunteers has been committed for release in Drupal 8.8.0!
We want to thank the following contributors for participating in this initiative in collaboration with us: 
The work is not over! There are still a number of clean ups and refinements being worked on in the Drupal core queue, and the Drupal Association team is working hard in October to ensure that Drupal.org itself will be ready to deliver these Composer-ready packages of Drupal 8.8.0 on release. 
Reminder: Drupal 8.8.0 is coming soon! 
Speaking of Drupal 8.8.0 – it enters the alpha phase during the week of October the 14th, in preparation for release in December of this year.
Drupal 8.8.0 is the last minor release of Drupal before the simultaneous release of Drupal 8.9.0 and 9.0.0 next year. You can find more information about the Drupal release cycle here.
If you want to help ensure a smooth release, we invite you to join the Drupal Minor Release beta testing program.
Drupal.org Update
Preparing our infrastructure for Automatic Updates
In September we spent a good amount of time outlining the architectural requirements that will need to be met in order to support delivering the update packages that are part of the Automatic Updates initiative.
We are only in the first phase of this initiative, which focuses on: 1) Informing site owners of upcoming critical releases, 2) Providing readiness checks that site owners can use to validate they are ready to apply an update, and 3) offering in-place automatic updates for a small subset of use-cases (critical security releases).
As this initiative progresses, and begins to cover more and more use cases, it should greatly reduce TCO for site owners, and friction for new adopters. However, to make that forward progress we are seeking sponsors for the second phase of work.
Readying our secure signing infrastructure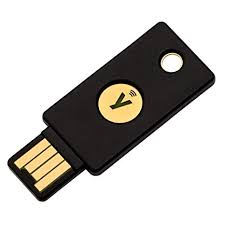 With the help of a number of community contributors (see below), a new architecture for a highly secure signing infrastructure has been laid out. As we roll into Q4 we'll get ready to stand this new infrastructure up and begin securing the first automatic updates packages.
Going into early October, a number of contributors came together at BadCamp to help advance this effort further. Without the collaboration between community members and Drupal Association staff, these initiatives would not be possible.
We'd like to thank the following contributors to the Automatic Updates/Secure Signing Infrastructure initiative: 
Supporting Drupal 9 readiness testing
In conjunction with the Drupal core team, the DA engineering team has been supporting the work to ensure that contributed projects are ready for the release of Drupal 9.
Early testing has shown that over 54% of projects compatible with Drupal 8 are *already* Drupal 9 ready, and we'll be continuing to work with the core team to get out the word about how to update the modules that are not yet compatible.
Infrastructure Update
A brief retrospective on the GitLab migration

Drupal.org's partnership with GitLab to provide the tooling for Drupal and the ~40,000 contributed projects hosted on Drupal.org has been a significant step forward for our community. We're no longer relying on our own, home-brew git infrastructure for the project, and we're gradually rolling out more powerful collaboration tools to move the project forward. 
But what has that meant in terms of maintenance work for the Drupal Association engineering team?
There was some hope as we were evaluating tooling providers that making a switch would almost entirely eliminate the maintenance and support burden. While that was a hopeful outlook, the reality is that maintaining 'off-the-shelf' software can be at least as much work as maintaining mature existing tools.
GitLab in particular is still iterating at a tremendously rapid pace, releasing updates and new features every month. However, that speed of development has also meant frequent maintenance and security releases, meaning the DA team has had to update our GitLab installation almost once a week in some months.
Does that mean we're unhappy with the change? Absolutely not! We're still thrilled to be working with the GitLab team, and are excited about the new capabilities this partnership unlocks for the Drupal community (with more coming soon!).
However, it is a good lesson to anyone running a service for a large community that there's no free lunch – and a great reminder of why the support of Drupal Association members and supporting partners is so essential to our work.
———
As always, we'd like to say thanks to all the volunteers who work with us, and to the Drupal Association Supporters, who make it possible for us to work on these projects. In particular, we want to thank:
If you would like to support our work as an individual or an organization, consider becoming a member of the Drupal Association.
Follow us on Twitter for regular updates: @drupal_org, @drupal_infra