Why is Drupal CMS the top choice for Government Websites in 2020?
Shri Ganesh Hegde
31 Dec, 2019
In 2018, The Open Source Initiative celebrated its 20th Anniversary, a milestone and a huge success for the global non-profit dedicated to raising awareness and adoption of open source software. Since its inception, the open source movement has gained tremendous momentum in corporate computing. In the recent years, open source has entered the government sphere as well.
One such popular open-source platform is Drupal. Developed by Dries Buytaert in 2001, Drupal became a sensation when it was used to build a network for the Democratic primary campaign of Howard Dean in 2003. Since then, Drupal has come a long way and now more than 100 countries use Drupal for their government websites.
Steve Nichols, CTO of Georgia Technology Authority, which runs more than 65 state government websites, recently talked about how shifting to a Drupal platform helped him manage the government websites in a better way. Earlier, these government websites were running on two different versions of proprietary software – Vignette 6 and Vignette 7. But as the functionalities increased, it became very cumbersome and expensive. Soon they started looking out for other options, and all the evident choices pointed to open source CMS, and the most obvious and the strongest among all the contenders was Drupal.
When they dug a little deeper, they found out that many key federal government sites were being powered by Drupal, and that is when they decided upon to narrow down on the Drupal CMS.
So why exactly do these government websites opt for a Drupal CMS among the plethora of options? Why is the most obvious choice Drupal? Let us know a bit more about what makes Drupal so special!
Drupal's Market Share
In the present world, with more than 150 federal government sites running on Drupal platform, it is kind of obvious that the Drupal CMS has an enormous market share when it comes to the government websites and the public sector in general.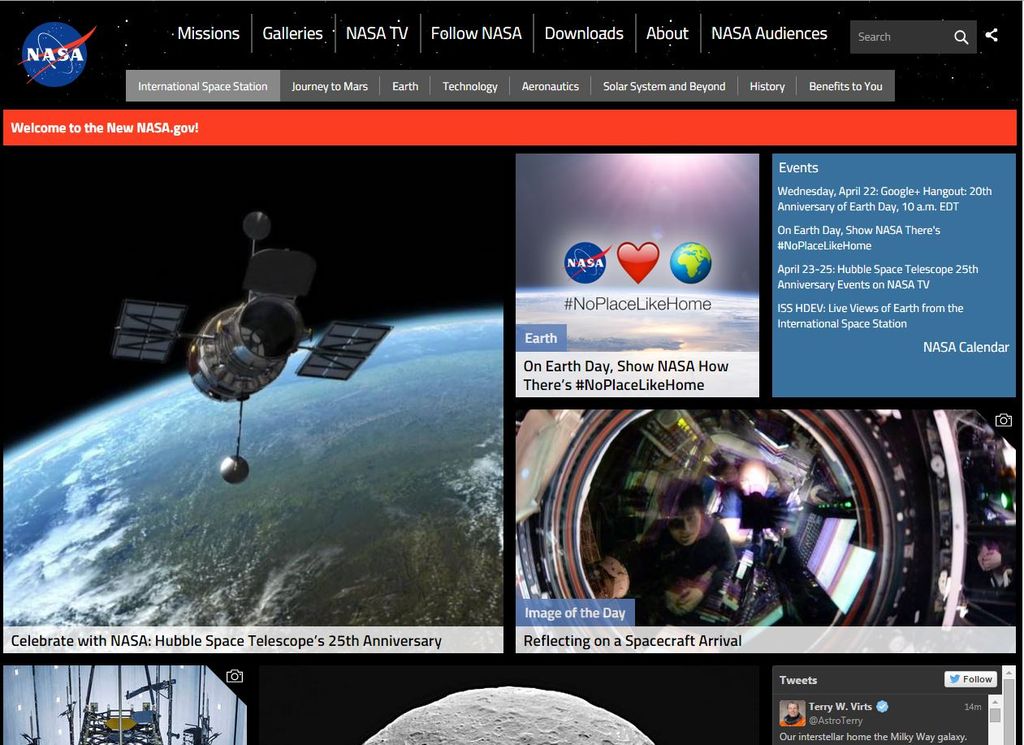 The list contains big guns like NASA, Department of Health, Department of Education, Transportation, Defense and Homeland Security. When Drupal platform is being preferred by some of these big government sites, it is not surprising to see that many other private and media companies are inclining towards Drupal CMS for their own websites.
Drupal's Adaptability Features
A few years back, the energy department's website, energy.gov got into a lot of trouble. The website faced low traffic, high bounce rate, and to make it worse, the entire website was built on the basis of an internal office structure which made it quite impossible to navigate. It needed immediate attention, and that is when the organization decided to migrate their website to Drupal.
One of the greatest strengths of the Drupal CMS is its ability to integrate with any other solutions and services. Even a proprietary CMS such as Sharepoint, is likely to coexist with Drupal and other open source platforms. The modular system that a Drupal CMS works on, allows it to adjust easily based on the type of deployments.
Security
While the typical stereotypes about open-source platforms is that they are quite vulnerable to threats, Drupal has a track-record of being one of the most secure open-source CMS. Well-equipped to handle cyberthreats, the Drupal community does a great job to work together and ensure that they eliminate any threats before they affect the users.
Drupal consists of several security modules, making it one of the most reliable platforms amongst several others. Some of these modules include, Login Security, Password Policy, Captcha, Security Kit etc.
Multisites – An Easy Task
Governments tend to have multiple websites, in multiple languages in order to handle various sections of their administration. Irrespective of whether the government has just a couple of websites or few hundreds, the task of building each one of them individually and maintaining them is going to be a tough job.
Drupal CMS makes it easier with its multisite feature, allowing the developers to copy the site's code base and create as many new websites as required. Thus, by leveraging the features and functionalities of an already existing website, the need to build every single site from scratch, is eliminated.
Additionally, Drupal also offers out of the box Content and Entity Translator modules which help content authors to translate pages, individual fields, elements and more. Thus, multiple sites in multiple languages is an easy feat with Drupal CMS.
Say Hello To DeGov
DeGov is the first of its kind Drupal 8 open source distribution that focuses on the needs of government organizations only! DeGov offers a comprehensive set of customized functionalities which are commonly used only for those applications that are necessary for government websites.
With the ability to release federal and state portals, internet sites for ministries, authorities, municipalities and more, DeGov distribution allows web pages and group-specific portals to be created easily, without any hassle.
Learn more about DeGov here.