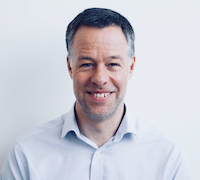 Continuing our short series of articles highlighting ways that the Drupal software and its community are building solutions to help combat the effect of COVID-19, today we hear from Paul Johnson of CTI Digital. Here, he describes their project at the Arts Council England.
---
Arts Council England support and help fund cultural activities within local communities, arts organisations, museums and libraries. After the UK government mandated the closure of all cultural venues including national parks and theatres, The Arts Council have made available 160 million GBP of emergency funding to offer individuals and organisations working in the cultural sector new financial support during this crisis.
The Arts Council is providing:
Up to 90 million for National Portfolio Organisations (NPOs) and Creative People and Places (CPPs) lead organisations
50 million for organisations that are not in receipt of regular funding from the Arts Council
20 million for artists, creative practitioners and freelancers
(These figures are correct at time of writing)
Their Drupal platform is central to making the funding available by providing information and access to funding applications. With an urgent need to accept and process high volumes of applications, the Arts Council found themselves in a strong position as their existing Drupal website easily accommodating rapid creation of new site sections without need for developer intervention.
Arts Council England quickly created detailed pages using existing components that lead users through the application process. Clear and accessible design patterns help users hone in on useful information that answers everything from where the funding comes from, to how to use the funding application system.
This information is available alongside videos and help articles. All of the content is also entirely accessible and provides a smooth user experience at what can be a distressing time.
Critically, the Arts Council is able to continue to build new pages, extend pages, and update content as the government introduces new measures.
The funding applications currently push through a dedicated grant-based system, but Arts Council England have the capability to manage applications directly within their Drupal platform if required at a later date.
Learn more about the Arts Councils support for arts organisations and individuals on their website