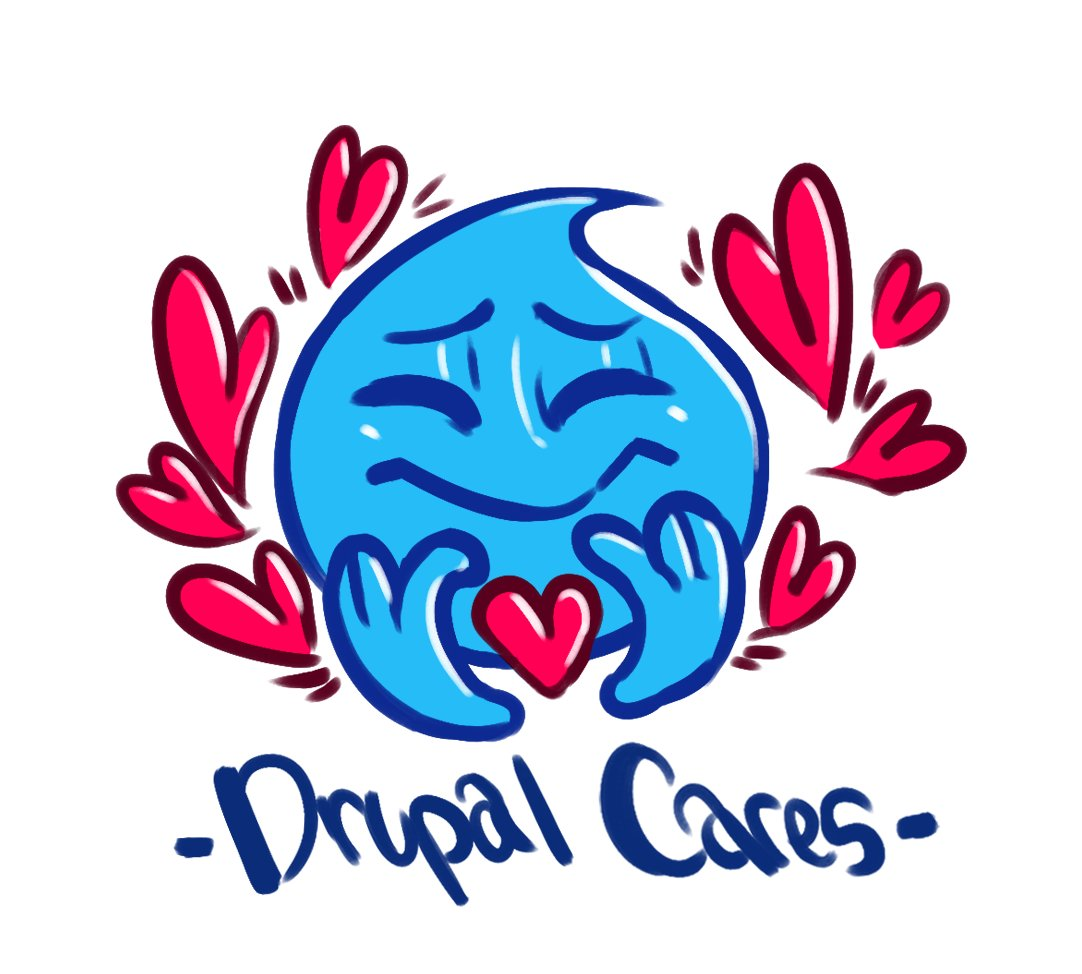 Excited! Humbled! Appreciative! Energized! Thankful! Those are just a few of the emotions our team is feeling today as I had the honor of announcing that you helped us meet our #DrupalCares emergency funding goal. Today, we launched a press release to recognize the contributions of the Drupal Community and demonstrate to the world that the Drupal is strong.
We proudly announce that #DrupalCares has raised $500,000, meeting its 60-day goal in just over 30 days. Nearly 150 businesses and organizations, along with over 2,000 individual donors and members, donated to reach the goal in record time. Drupal has demonstrated once again that the power of community and the open source model make projects like Drupal the best possible investment in uncertain times.
While the campaign had a strong start, what really put the fundraising into overdrive was the #DrupalCares match challenge, a $100,000 matching grant for individual contributions funded by Drupal creator Dries Buytaert and his wife Vanessa. Then a coalition of Drupal businesses came together to match those contributions again—bringing the potential impact up to $300,000. These contributions, together with the contributions from Drupal service providers and end-users, accelerated the campaign dramatically.
"I'm in awe of how quickly the Drupal community rallied to raise funds for the Drupal Association," said Dries Buytaert, founder of Drupal. "With this fundraising campaign behind us, the Drupal Association can refocus on key initiatives such as the Drupal 9 launch next month.
"DrupalCon has been an important reason for Drupal's success," said Buytaert. "Even though we'll be gathering virtually this summer, I'm very excited that DrupalCon will live on. I'd like to thank everyone who helped us reach our goals—the Drupal community is stronger than ever."
Part of the success of #DrupalCares was thanks to community-developed fundraisers encouraging Drupal users around the globe to donate. Gábor Hojtsy, Ron Northcutt, and Ofer Shaal started the Drupal 9 module challenge, donating €9 for each module that created its first Drupal 9 compatible release. The amazee.io team created and hosted Pixels for Drupal (with help from Alanna Burke, Sean Hamlin, Brandon Williams, Eli Stone, Michael Schmid) which awarded donors pixels for fun recognition. Jeff Geerling helped amplify our message on Youtube, making a donation for every like. Oliver Davies turned purchases of Test Driven Drupal in April into donations. These and other creative Community-led campaigns helped to drive #DrupalCares awareness and giving further.
On behalf of the Drupal Association staff and board, we hope you'll enjoy this token of our sincere #DrupalThanks for the support and encouragement you've given during this #DrupalCares journey. Tackling this hurdle of emergency funding means that we can pivot to other important projects on the horizon such as the launch of Drupal 9 and the virtual version of DrupalCon. For those that wish to continue contributing, or for those that haven't had an opportunity yet, the official campaign stays open through May 31. Every donation and membership continues to drive our diversification of funding in the right direction.