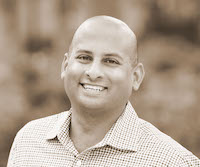 Continuing our short series of articles highlighting ways that the Drupal software and its community are building solutions to help combat the effect of COVID-19, today we hear from Harish R. Rao of Interpersonal Frequency. Here, he describes their project at San Mateo County.
---
Under normal circumstances, a client asking for a new website "today" might seem laughable. But in the age of COVID-19, a quick turnaround on a new site could literally be a matter of life and death. In mid-March, San Mateo County, California reached out to the Interpersonal Frequency (I.F.) Solutions & Support team because their county, home to roughly 750,000 residents, had been one of the first in the U.S. to adopt a shelter-in-place order. The traffic on their county website had more than quintupled, and their current homepage was not working to convey vital and quickly evolving information in simple and accessible ways.
Fortunately, San Mateo's Drupal site was well-suited to the challenge. We knew we had the foundation for a solution, equipped to handle even a surge of visitors and able to support the rapid deployment of new content templates.
We knew that our company was well-suited to the challenge, as well. Having collected aggregated analytics data and best practices from other civil emergencies, we understood the essentials needed, and we had clear indications of an urgent public need for COVID-19-related responses from municipal digital infrastructure. I.F. assembled a team of seven experts in content, user experience, and Drupal development. The team dove in to solve the specifics with the goal of supporting San Mateo's residents and County staff as efficiently and effectively as possible.
Our team worked with the client to marry best practices with their specific needs, such as clearly communicating and providing access to the public services still available online and breaking down information silos between government departments. We identified priorities and set out to provide a one-stop-shop for local COVID-19 updates that would be accessible, mobile-responsive, user-centered, and easy to maintain and update. We also set out to create a solution that could launch and assist the public even as the county was still developing new interior pages and that could morph to support new priorities as the situation evolved. We needed a site that would work now, next week, next month, and beyond.
Drupal allowed us to address all of these goals. After a near round-the-clock effort over six days — including a weekend — we deployed. The design launched as a system of content cards that could be rearranged and repurposed as needed. It was purposely mobile-forward and flexible. The county has continued to shape and adjust the site as the situation and their priorities evolve, and you can see the latest iteration at SMCgov.org.