Why Low Code Development Is Not As Great As We Think
Tuba Ayyubi
Tue, 07/07/2020 – 18:00
Low-code development replaces the traditional method of hard coding and allows us to create our own applications without any help from the IT developers. It requires minimal hand-coding and enables faster delivery of applications with the help of pre-packaged templates, drag and drop tools, and graphic design techniques.
From leading low-code development platforms like Mendix and Outsystems to Acquia Cohesion (suited for Drupal websites), the low-code approach has been making waves as a great option for easy application development.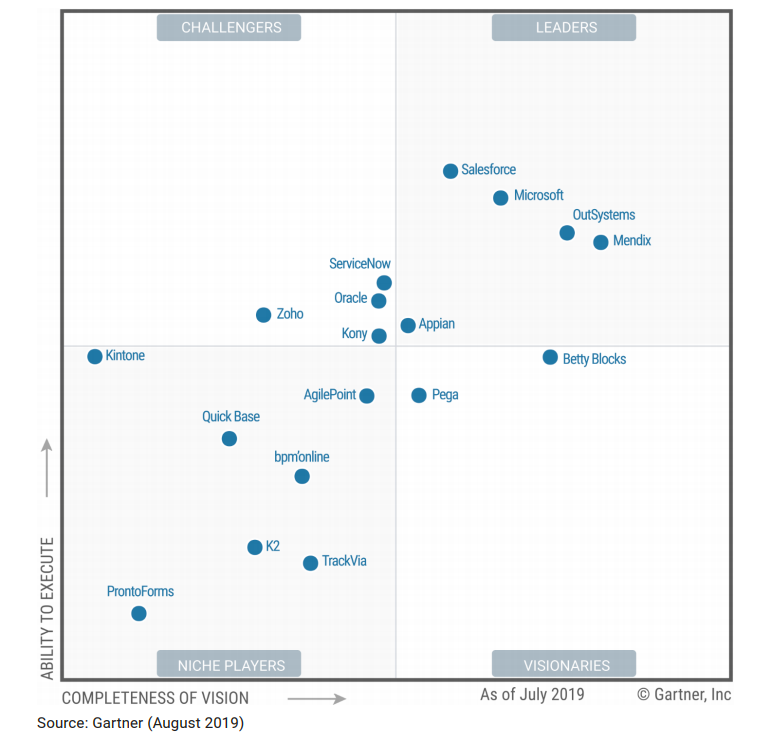 I am sure after reading the above lines you are left confused, that if low-code is an easy way out then why does the title talk about low code not being the right code. Well, if anything looks too good to be true, it's not always that great. Let me tell you why!
Functionality-first and user needs later
Even though low code is a great help in making the lives of developers easier, it is unfortunate that it puts user experience at stake. A design-led approach or a progressive approach becomes harder to achieve with low code. Functionality over the need of the user never ends well.
Low code, as we know, saves time. And hence is said to be efficient. Whereas the truth is that it is efficient only with respect to time. The applications made on low code are hardly optimized for efficiency. If you want your web app to run smooth and fast, low code is not the go-to option for you.
No technical requirement: a myth
Low code is easy and can be done without including the technical team: True
Low code does not require any technical skill: false
For anyone of us to start working with the low code, the understanding of the development of low code is the first and the least requirement. It takes time to learn and understand the process. So, before one starts using the tools, it is important to ensure that they have the basic technical skills that are required.
Limited functions
In a low code development tool, the number of functions that you can implement is limited. It is definitely a quick way to build applications but in case you want to try out something different, you do not have many options.
Also, once an app is created on low code, it is not very easy to add custom code or any other required functionality to it.
Does it help in cost-cutting?
When it comes to low code, the cost is both a draw and a drawback.
Because of its flexibility, low code is easier to use and requires a small set of skills. So, you don't have to specially hire someone and pay a hefty amount to do that.
Although it is easy to drag and drop building blocks that fulfil your requirements, once you need a special feature that is unavailable, you will need custom code. Merging the custom code can cost a lot more than a completely customized solution as a whole.
When a company starts, it starts small, and hence it is advised to have a provision in its low code contract for ramping up in the future. If not, the company has to face major downfall before they are even able to start properly.
Is it secure?
Low code has been giving rise to the question: Is it secure enough?
When you build an application using low code, it requires your complete trust. You don't have control over data security and privacy and no access to source code which makes it difficult to identify the possibility of any sort of vulnerabilities.
Using low code to produce code that does not adhere to established best practices could violate an organization's compliance measures. Doesn't matter if the resulting application is secure.
Vendor Lock-In Risks
Vendor lock-in is one of the major limitations of low code development.
In the case of the teams that use low code, vendor lock-in can create poorly documented or even undocumented code that is difficult to maintain outside of the platform.
Hence, it is important to understand each vendor's policies before licensing any tool and ensure that you know whether or not you are able to maintain applications outside of the platform.
Conclusion
Low code is indeed a useful tool but it comes with cons you can't ignore. Platforms that have been using low code will only tell you that it's faster and easier but lack of options and functions, security risks, and other major drawbacks make us rethink if it is actually the solution that we want for an enterprise application.
blog image