Impact of Open Source during COVID-19 Pandemic
Shalini Rawat
Fri, 07/24/2020 – 13:58
This is part 1 of the two-part series on the power of open source in the time of COVID-19. In part 2, we will throw light on how the Drupal world, one of the largest open source communities, is tackling this pandemic.

As COVID-19 makes its way across the globe, we are all well aware of the extraordinary pressure to stay focused and running. There is nothing wrong to say that we are all in the midst of this miserable pandemic, which is not just limited to our family, colleagues, and friends but has reverberated through every corner of the globe. The effect of the novel coronavirus (COVID-19) has generated many new challenges for the business world.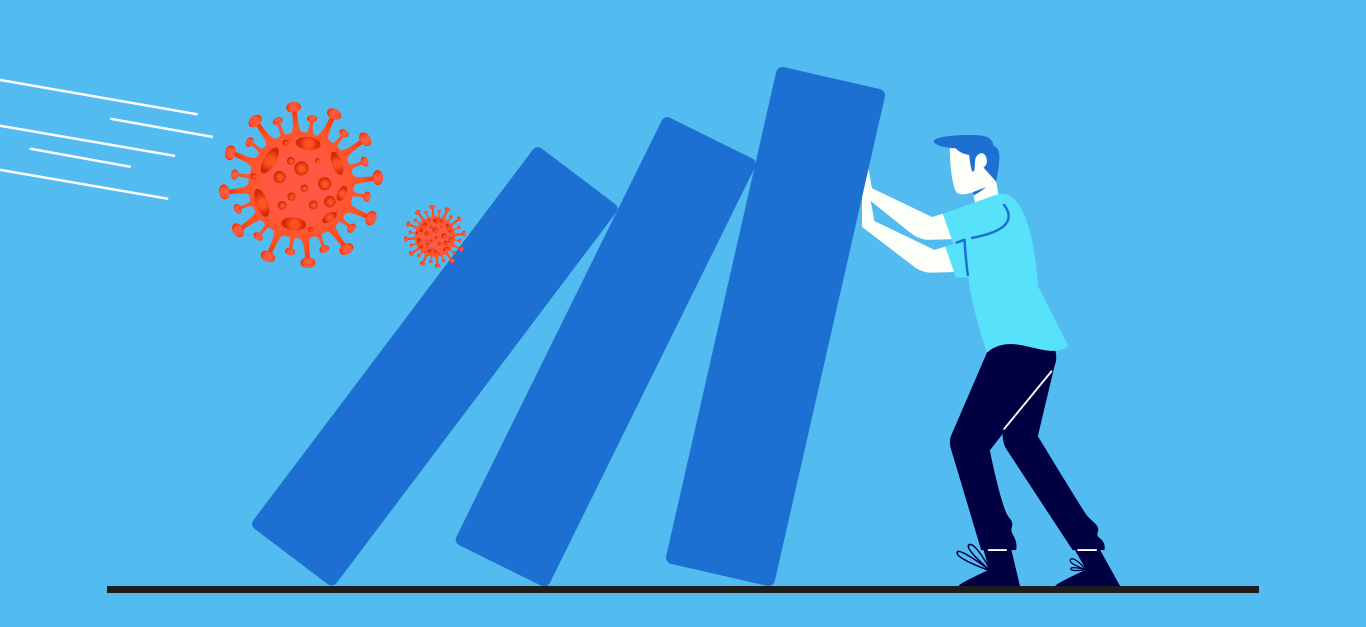 However, just like every other thing, nothing lasts forever. In other words, the open-source community has already taken an active role in pushing forward this important initiative. Yes, you heard it right! Open source community has been actively participating in combating the issues related to COVID 19.

This article serves as a culmination to the questions that have surfaced the impact of open source against COVID 19. However, before we hit the crux of the matter, let's take a step back and have a glance at the possible outcomes coronavirus pandemic may lead to.
Repercussions of COVID 19
According to the UN's Framework for the Immediate Socio-Economic Response to the COVID 19 Crisis, "The COVID-19 pandemic is far more than a health crisis''. In other words, COVID 19 is all set to affect societies and econ­omies at their core. Moreover, there are higher possibilities of an increase in poverty and inequalities on a global scale, thereby making the achievement of SDGs (Sustainable Development Goals) urgent than ever before.
The pandemic is aggravating and deepening the pre-existing inequalities that are present in nature. That being said, COVID 19 is constantly exposing vulnerabilities in social, political, economic, and biodiversity systems, which are in turn augmenting the impacts of the pandemic. Out of which, the most performed inequality is gender inequality.
The world we live in is currently facing serious financial hardship, despite the fact that governments and private entities have managed to have workers stay home, banned public gatherings, etc. The pandemic COVID 19 has resulted in a global slowdown, which in turn has reduced the GDP in half.
All of these aforesaid scenarios portend physical hardships for people living around the world. However, there is one bright spot called ''Open Source'' that more and more organizations are turning to. In the world of the pandemic, open source has emerged as an eye to the future. Therefore, it's worth digging into open source in order to minimize the negative impacts on individuals as well as on companies throughout this time.
Open-source: The Game Changer
The inception of ''Open Source'' dates back to the late '70s and early '80s, states Hackernoon. The open-source movement stemmed from a widespread revolution, focussing on software with source code that anyone can easily inspect, modify, and enhance. Within a short span of time, open-source methodology became the most widely used software design and development method.
The term openness has been playing a pivotal role to the individuals as well as companies dealing with the COVID 19. Open source allows teams of developers to design software in order to administer and meet the specific needs of COVID 19 cases. Moreover, the software is designed to help research labs who are constantly working with specialized proteins that might be beneficial to treat COVID 19.
Previous studies and experiences have shown that open-source is a brilliant option in disaster situations. According to the Health Level 7 (HL7) International, a nonprofit health data standards development organization, open source has come forward with an intent to support the cause in the form of hackathons. The organization is led by the Debian Project with a wide range of sponsors including MIT, Johns Hopkins University, Microsoft Research, and the White House.
Fight Against COVID 19
Once you are exposed to what open source actually is, you must be intrigued to know about the open-source movement and the methodologies that are responsible to positively impact the business world and billions of people across the globe.

The role of open source is not limited to sharing and collaborating on software source code, rather there are various open-source projects that have been seen helping to track the pandemic, provide helpful datasets, and more. You may be experiencing some idle time while crunching the numbers against the Coronavirus, as the open-source communities are lending their methodologies to better understand this disease and potentially find a cure.
The National Health Service (NHS) in the United Kingdom has recently launched a new text message notification service for individuals who are put at home quarantine with suspected coronavirus symptoms using the open-source GOV.UK Notify application.
Regional governments have also started the battle against COVID 19 by developing new open-source tools, such as the Government of Ontario Self-Assessment Tool. This step is an initiative to help members of their community to make safer and more informed decisions during this pandemic period.
There are open source and public resources that are published by government agencies and other public sector organizations around the world on Open Government Solutions. These resources can help government agencies at all levels find solutions that have worked in other governments so that they can accelerate their digital transformation.
Singapore's Government Technology Agency (GovTech) has recently open sourced the contact-tracing protocol. This open source development model is used in its TraceTogether app with a view to help other authorities' eliminate the COVID 19 outbreak. Not to mention, TraceTogether is one of the most efficient open-source projects that have emerged around the globe lately.
Recently, UCSC's Genomics Institute (GI) has come up with a Genome Browser for SARS-CoV-2 in order to keep track of the data to ensure quick cross-reference. This new browser platform i.e SARS-CoV-2 browser provides the required amount of support for the development of therapeutics and vaccines against the virus. Furthermore, the UCSC facility is also looking forward to developing an open-source 3D browser to gamify crowdsourcing of COVID 19 data.
The Center for Research in Open Source Software (CROSS) is collaborating with the University of Sonora on a dashboard so as to display the summaries of COVID-19 data on a daily basis.
Mozilla, the organization behind the open source Firefox web browser, announced the open source COVID-19 Solutions Fund as part of its Open Source Support Program, which grants awards of up to $50,000 each to open source projects responding to COVID-19.
In addition to this, Mozilla is also openly supporting the Open COVID Pledge, an international coalition of scientists, technologists, and legal experts, that is calling on companies, universities and other organizations to make their intellectual property temporarily available free of charge for use in ending the pandemic and minimizing its impact.
COVID 19 pandemic has pushed Renesas engineers to take open source to another level. That being said, Renesas engineers have created a ventilator system with a view to addressing the challenges of COVID-19. The engineers have built an easy to assemble three board ventilator designs. The main idea behind this creation is to control the tidal volume and mixture of gas that has been delivered to the patient while monitoring the patient's status.
The University of Pennsylvania (US) has come up with an open-source tool that estimates the impact of Covid-19 on local communities based on population size, hospitalization rates, and whether or when social distancing measures were implemented.
Summing Up
While the research and medical communities are constantly working to develop effective solutions to end the COVID 19 pandemic, open-source unlocks a whole new world of opportunities. That is to say, open-source communities have been active in the global effort to fight the COVID-19 pandemic. Not to mention, the movement has augmented the level of collaboration and speed at which data and resources are shared at an international level.
Got a question? Feel free to ping us at hello@opensenselabs.com and our industry experts will get in touch with you.
blog image