Read our roadmap to understand how this work falls into priorities set by the Drupal Association with direction and collaboration from the Board and community. You can also review the Drupal project roadmap.
---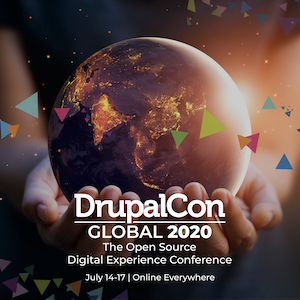 It's hard to believe that our last published update was back in April of 2020. Time seems to simultaneously crawl and disappear in the time of quarantine. All hands were on deck at the Drupal Association to facilitate the transition of DrupalCon from an in-person event to a virtual conference, and those efforts were rewarded:
The first DrupalCon Global event exceeded all expectations. Creating a 100% virtual event which captures the spirit of DrupalCon is no small task, but thanks to our sponsors and supporting partners we were able to set the benchmark for virtual open source conferences.
DrupalCon wasn't the only thing we worked for the past three months, of course, and we have a number of phenomenal updates that we'd love to share with you.
In fact, we spoke about this work during the Drupal.org Engineering Panel at DrupalCon Global, so what better way to update you than with that recording!
Highlights
Looking for the TLDR?
Don't worry – we know you're busy – here's the short version:
But that's not all!
Community contributed Drupal.org improvements
In addition to all the work that the Engineering team has done in recent months, the community has also swung into action to provide some great improvements to Drupal.org.