The Drupal Association would like to congratulate our newest elected board member:
Pedro Cambra.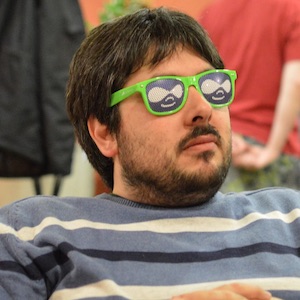 Pedro Cambra is a Drupal developer and consultant with extensive experience working with Drupal projects. He has worked in many different industries, including large organisations such as United Nations, non-for-profits such as Cancer Research UK or Médecins Sans Frontières and he also has a strong background working with large E-commerce integrations.
He currently works at Cambrico, a small Drupal shop he co-founded.
Pedro contributes to the Drupal project and community with a number of popular contributed modules and has helped organise events in Spain, Japan and the UK. He has been involved in the organisation of several Drupalcons and, in 2012, Pedro was elected by the Drupal community as director for the Drupal Association for one term.
We are all looking forward to working with you, Pedro.
Thank you to all 2020 candidates
On behalf of all the staff and board of the Drupal Association, and I'm sure the rest of the Drupal community, I would like to thank all of those people who stood for election this year. It truly is a big commitment to contribution and one to be applauded. We wish you well for 2020 and hope to see you back in 2021!
Detailed Voting Results
There were 10 candidates in contention for the single vacancy among the two elected seats on the Board.
920 voters cast their ballots out of a pool of 3209 eligible voters (28.7%).
Under Approval Voting, each voter can give a vote to one or more candidates. The final total of votes was as follows:
I'm sure we will all want to send our congratulations!
What's next
The new term of the Drupal Association board starts November 1st. In the coming weeks, we will publish an update from the board with information introducing the 2020-2021 directors, updates for 2021 including strategic goals, and opportunities for the community to connect with the Board.