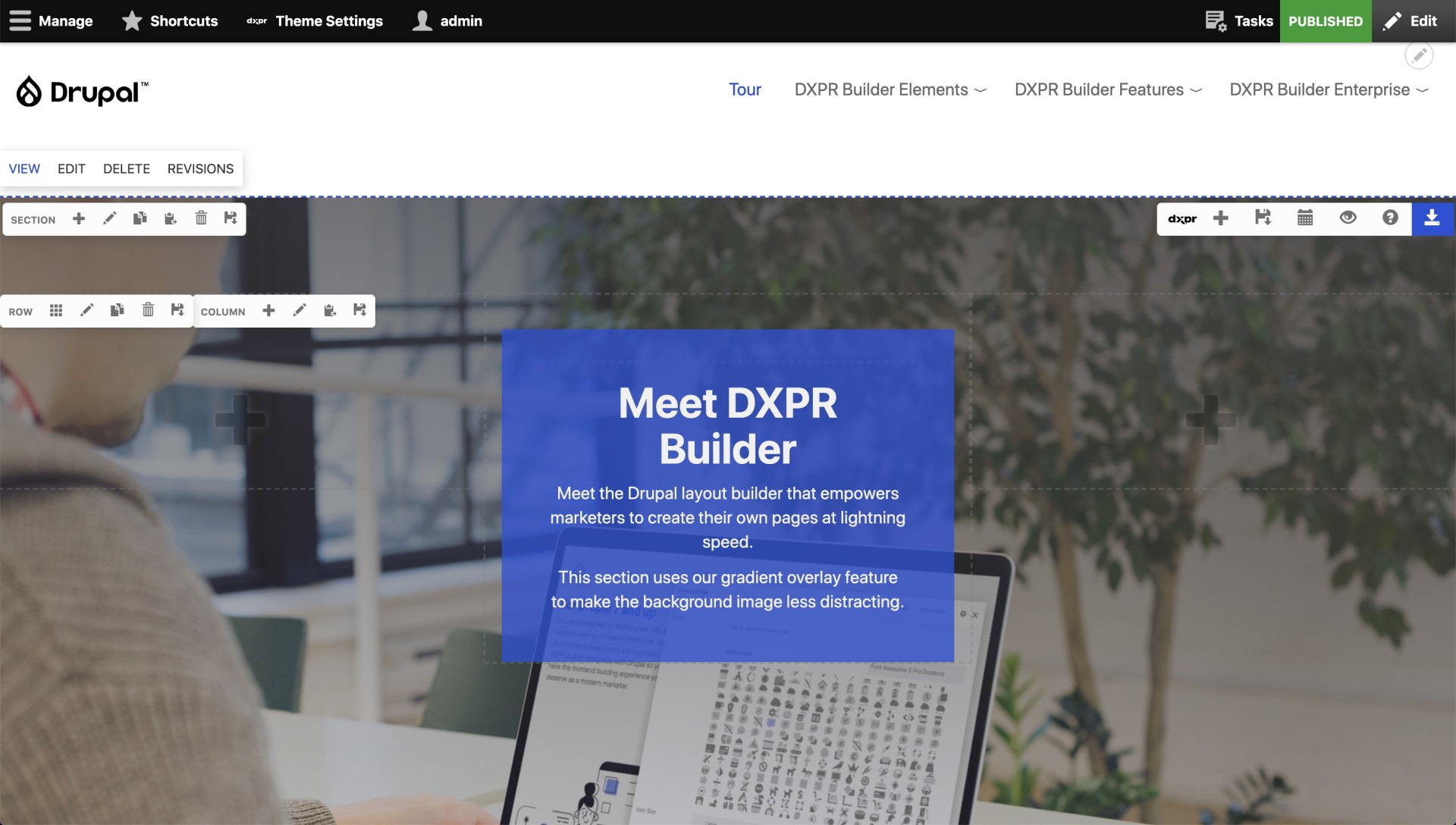 We just launched a new free demo on
try.dxpr.com
that lets you test drive the DXPR Drupal experience. Thanks to our
60+ new demo
pages you will be guided to explore the many exciting elements and features that are offered in our DXPR Builder and DXPR Builder Enterprise modules for Drupal 9.
The new demo takes it to the next level: our demo site is based on Acquia Lightning and shows you the extent of Drupal integration of our front-end layout building application. Learn how our state-of-the-art visual authoring experience seamlessly integrates with Drupal's multilingual features, workflow processes, and views.
New minor release for DXPR Builder
Today we release a new minor version update for both our Drupal 7 and Drupal 9 branches of DXPR Builder. Most notably we now have improved native support for media entities in DXPR Builder.
Whether you are on Acquia Lightning or a completely custom Drupal 9 platform, if you upload or re-use images in the DXPR Builder editor our software will automatically detect if your site supports media entities or just file entities, and create media entities when this is supported.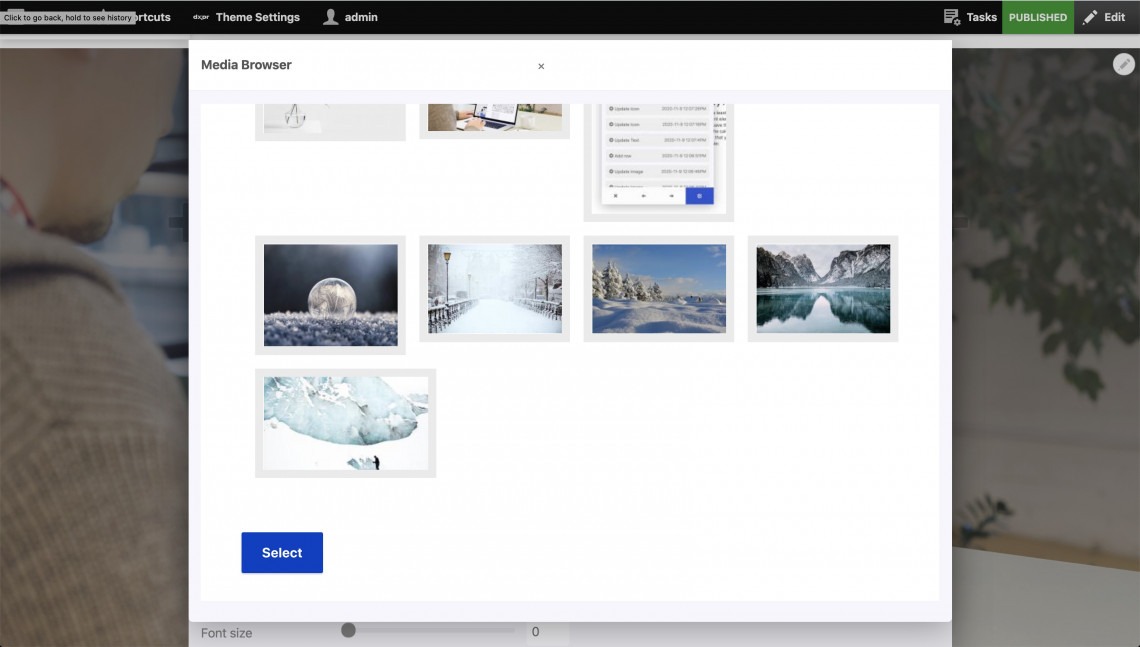 What's next? Bootstrap 4 support!
The DXPR team is working hard to bring our products up to date with Bootstrap 4. This is a large migration for us since our Drupal layout builder is based on and built around Bootstrap 3.
We aim to have a release out that takes full advantage of Bootstrap 4's new features. We will also be able to improve the layout building experience by taking advantage of CSS flexbox technology, which is fully supported in Bootstrap 4.