Drupal and Flutter: native mobile app experiences for your audience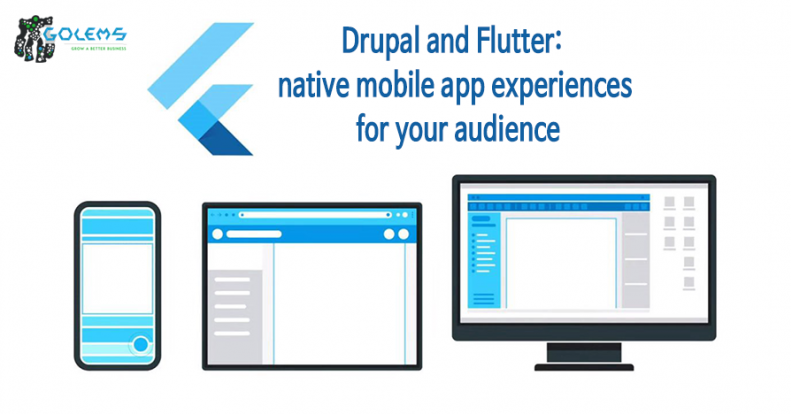 Editor
Thu, 01/14/2021 – 23:41
Drupal and Flutter: adding native mobile app experiences to Drupal
Even if your Drupal website is doing great, its audience engagement and user experiences can always reach new heights — the heights at which you can almost hear the fluttering of the wings!
It's the Flutter framework that will be the main topic of this blog post from the Golems Drupal team. We will discuss what Flutter is, how it works, what benefits and features make it the solution of choice for more and more developers, and how Drupal and Flutter are combined for creating native mobile app experiences.
What is Flutter? Brief introduction and overview of benefits
Flutter is a free and open-source cross-platform UI toolkit or framework that helps developers quickly and easily build beautiful apps for mobile, web, and desktop. The applications are natively compiled from a single codebase.