Drupal for Every Industry: Serving Needs and Fulfilling Demands
Gurpreet Kaur
Mon, 08/23/2021 – 21:41
Digital transformation has become integral for businesses that want to stay afloat today and that includes every organisation in every industry. A powerful online presence that can cater to whim and need that today's dynamic business world can throw at you is imperative. 
To make that happen, you need an equally powerful software to strengthen the foundational aspects of your online businesses, so that you can constantly keep it evolving and up-to-date with the current trends. And that is where Drupal comes in. 
An open source CMS that is equipped to handle all your business requirements specific to your industry and geographic region makes Drupal the perfect fit for all businesses.
In the twenty years of Drupal's existence, it has taken over the world. The web development domain is more or less incomplete without it. The image above clearly shows Drupal's presence in countries that are spread over 4 continents.
The Drupal Business Survey 2020 reported the top ten industries where Drupal operates.  The leading sector with the maximum respondents was education, accounting for 61.4% of all Drupal projects. While the telecom sector increased its use of Drupal, for arts and culture and charities and non-profit the story was the opposite.
It is an irrefutable fact that Drupal is a pro in identifying and providing features and opportunities that make an organisation stand out in its niche. That is why the CMS has spread its wings all over the business world, leaving no industry untouched.
And that is what we are going to be discussing today, how Drupal provides for every industry and how its versatility has garnered the most influential clientele in each sector. So, let's begin.
Drupal Features: Catering to Every Industry
Drupal is one of the finest CMSs in the market, with features that are beyond reproach. However, that isn't what makes it close to perfect. The reason for Drupal's impressive success stories is its ability to provide for every use case. 
Yes, Drupal has flawless features, but it also has ample of them, making it a truly versatile CMS that can be used to cater to any and all needs an industry or business may have. 
Let's look at them now.
Open source software community
Being an open source software, Drupal has a strong community to support its endeavours. And by strong I mean close to a million members. Much of the development of the software can be attributed to its community along with its security. 
If you are a Drupal developer, you can easily leverage upon the knowledge and solutions curated by others in the community. Any question that you may have would be answered by the community. In simple words, the Drupal community is equivalent to perpetual support for Drupal projects.
Learn more about open source here:
Strong stack foundation
Drupal works on the LAMP stack, which is Linux, Apache, MySQL and PHP. All four of them are individually powerful, but together they are more than that. This robust stack can guarantee you that your digital experiences would be flexible, agile and fast moving, so much so that they might seem future-proof.
Security
There isn't a CMS that can beat Drupal in terms of security, some have come close though. Drupal's out-of-the-box ability to counter the most detrimental vulnerabilities on the web that too with ease makes the previous statement true. From providing you the means to gain secure access, to control your user permissions and to implement data encryption, all account to a more secure site. To know more, read about the open source security and the must have Drupal modules for all your website security needs.
Scalability and performance
In terms of scalability and performance, Drupal manages to shine as well. Performance is usually associated with lesser load times, and a software that can make that happen even with a massive proportion of traffic spikes is what any industry should look for. And Drupal does just that. 
From traffic spikes to content growth, Drupal can handle it all because it is built to scale. You wouldn't ever have to worry about any down time owing to heightened traffic. To know more, read performance optimisation techniques and the scalability provisions offered by Drupal.
Accessibility
These are the two standards set by the world wide consortium that need to be followed to the T to make a site universally accessible. And guess what? Drupal adheres to both of them, and that too quite stringently. Its default features like alt text and drag and drop functionality are examples that are bound to convince you of the accessible nature of the CMS.
Learn more about accessibility here:
Content workflow
Be it content authoring or content architecture, Drupal aces both of them to provide a seamless content workflow for you. Features like the WYSIWYG editor along with a stronghold on permissions and authentications, you can rest assured that your content authors, publishers and site admins will have access to the things they need and not the ones that are beyond their clearance level. 
The flexibility provided by the content architecture equips to create it both programmatically or using an admin interface. Views and other display mode tools only add to the flexibility, making the inclusion of every kind of media type a breeze. For an advanced content editing experience, read Drupal's Layout Builder module and Paragraphs module can help.
Headless
Drupal's headless architecture is another game-changer. It lets you separate the development of the backend content from the frontend presentation layer. While the backend would be pretty much all Drupal-centric, the frontend could be anything you like, be it JS frameworks such as Vue, React or Angular or static site generators like Metalsmith or Gatsby. 
You can choose to not use any of the Drupal features with a fully decoupled architecture, however, if you want to keep some Drupal functionality on the frontend, you can choose progressively decoupled Drupal architecture to get the best of both worlds. 
Learn more about decoupled Drupal here:
Third party integrations
Drupal out-of-the-box has plenty of features to keep you satiated, but it cannot compensate for every tool in the market today, hence the need for Drupal integrations. The CMS is efficient at integrating itself with other tools and technologies, so that you can work with the best tools available today. 
Mobile-first approach and mobile app delivery 
Another one of Drupal's fortes is being mobile-first. What this means is that Drupal always prioritises responsive designs that can adapt to the screen size they are being viewed on, so that you users receive an optimal user experience.
Drupal is equipped to build mobile applications to support smartphones, tablets and feature phones as well. You can build them using Drupal's inherent toolkit and work with HTML5/CSS or you can work from Javascript. In both cases, the developed web would be fully responsive in design, however, the JS approach would lack the integration with Drupal's theming layer; it'll be like developing a native mobile app. To know more, read about mobile-first design approach and mobile apps like that of Flutter-powered delivered by Drupal.
Multilingual
Businesses and industries aren't bound by geographical regions anymore, they have a global reach today. And a global presence usually comes with multilingual needs for local sites. Drupal provides 90+ languages you can choose from to create translations that are not only restricted to the content, but also transcend to configurations, so that your local admins can work efficiently. Read more about Drupal's multilingual capabilities here.
Multisite
Like a business isn't bound to one language, it is also not bound to one site. With multiple business branches and departments, organisations often have a site for each of them. These sites usually look alike with similar features and aesthetics. And that is where Drupal's multisite feature comes in. You can create hundreds of sites using the same with a single codebase for easy management and minimal development time. The sites would be similar, but they would have a unique individuality too. Read this complete guide on Drupal multisite to know more.
Personalisation
Geolocation; 
Behaviour taxonomies;
Device types; 
User personas; 
Browser history; 
All five of these help an organisation understand its consumers better and provide them an experience that is personal to them. And Drupal can capitalise all five to help you apprehend your user's and give them a personalised digital experience. 
Learn more about personalisation here:
SEO 
The SEO trends in 2021 are not going to be similar to the trends in 2020, do you agree? So, for optimal results in the SEO domain, you have to be able to get the most out of the present scenarios. And Drupal does just that. Of course, the CMS has umpteen SEO modules that would cater to most of your needs, be it links or sitemaps. However, its ability to adapt with changing trends pertaining to search intent or web automation takes the cake here. To know more, read this definitive guide to Drupal SEO in 2021.
Migration and upgrades
To be honest, up until recently Drupal migrations and upgrades were a pain, a pain that could suck the life out of you. But no more! With the roll of Drupal 9, upgrades have become as easy as easy can be. With a few simple tweaks here and some minor updates there, you can click on the update.php button and be done with the upgrade. This kind of ease is needed for businesses which cannot afford to be distracted by an upgrade for a longer span of time.
Learn more about Drupal 9 upgrade here:
Marketing automation
Marketing automation, like the name suggests, is a great tool that allows marketers to automate their job. For Drupal, marketing automation equates to real-time sales alerts, the management of consumer data, the tracking of your site's traffic and streamlined workflows amongst other things. And tools like Marketo MA, Pardot and Hubspot with the integration with Drupal help the CMS provide much more advanced features in this realm.
Read our blog Understanding marketing automation in association with Drupal to get a better understanding of this feature.
Support for emerging technologies
On top of all of these, Drupal also supports the use of emerging technologies to provide even more astounding digital experiences. We've discussed marketing automation, which is one of these technologies, other than that modern JS testing, search and visualisation, design systems and a foray into augmented reality and virtual reality are trends that Drupal has been increasingly following. To know more, read about macro trends in technology and the web development trends in 2021 and where Drupal stands.
Here is an example of virtual reality at work with Drupal.
Industry Rundown
Now that we know everything Drupal can accomplish, let's take into account the same features and more in regards to the various industries Drupal provides for. We'll be looking at the different business sectors individually and see if there are specific Drupal features that make it ideal for that particular sector, followed by examples from the same industry where Drupal has worked its magic.
Ecommerce and Retail 
The best place to start the industry conversation has to be the online retail therapy. Yes, I am talking about the ecommerce, retail and distribution sector. Although they might be considered different, they function in much the same way and it is a sector that is valued in trillions.
So, what does Drupal have to offer that is unparalleled?
Well, four things actually.
First is Drupal Commerce, it's a tool unlike any other, which acts as a one stop destination for all things ecommerce. From payment gateways and tax calculations to unique product pages, it can do it all. And ecommerce sites are thankful for it.
Second would be the headless integrations. Drupal allows you to use Drupal commerce along with JavaScript to build our frontend through decoupling. 
Third is Drupal's ability to scale with ease, which comes in handy when ecommerce sites experience traffic spikes during sale season.
Finally, the delivery of content on multiple channels with easy content authoring experience even on mobile devices only adds to Drupal's compatibility with ecommerce platforms.
Along with these, Drupal's proficiency at SEO, multilingual support, secure architecture and even multiple currency management make it the perfect choice for every ecommerce and retail business. Here are two of the most famous ecommerce platforms on Drupal. Read about Drupal's provisions for ecommerce websites and the benefits of implementing content-driven commerce to know more.
Eldum Rett


Eldum Rett is a leading food delivery and subscription service provider in Iceland. With an annual turnover of 7 million USD, it needed to provide exemplary service to its thousands of consumers to maintain its momentum and grow simultaneously.
The brand needed flexibility to enhance its user experience and with Drupal that was pretty convenient. It was transitioning into a new native app that could handle the complexity it wanted to build on. Drupal provided a ton of functionality out-of-the-box and you could add on it as well and that's what Eldum Rett wanted. It leveraged Drupal's impeccable ability to extend itself through its APIs and Eldum Rett was able to launch itself. 
King Arthur Baking Company


When you think about baking, your mind instantly moves to recipes that could help you a great deal during family events. These recipes are what King Arthur Baking Company wanted to prioritise. With a history of over 200 years, the brand wanted itself to be associated with making people fall in love with baking. 
So, Drupal was chosen to help the business realise its goal as the CMS checked all the right boxes. It prioritised recipes, so that the experienced bakers could browse, save and print any of the 2000 recipes and the new bakers could get a step by step on a clean recipe page without any confusion. 
Furthermore, Drupal also provided scalability and better performance along with an innovative flair for the future. 
Fintech, Banking and Finance  
If there is an industry that needs the most heightened level of security, I would say that it is the banking sector. Amongst all of the open source and even proprietary CMSs, Drupal's robust security measures are almost unmatched and for sensitive financial data, you cannot settle for less than that. 
Add to this Drupal's ability to integrate with other platforms for marketing and payments and you would be left with an ideal answer to your need for a fintech and banking website. Here is further proof for that. Read about Drupal's provision for the fintech industry and the significance of digital transformation for the fintech segment to know more.
The Carlyle Group 


A leading name in the fintech industry and one of the top five equity firms in the world, the brand needed an equally powerful companion for its online presence. As a fintech company it needed two things; 
An easy and natural editorial experience; 
And bulletproof security; 
Both of which rank quite high on Drupal's repertoire of features. With the successful fulfilment of the project, The Carlyle Group was able to attain more leads, heightened session durations and increased organic traffic.
Eastern Bank 


One of the oldest and largest mutual banks in the United States, the Eastern bank needed a solution to revamp its brand among other things and Drupal could provide them all. 
The bank chose Drupal for several reasons. 
Being a banking institution, it had a lot of sensitive information and Drupal offered a semblance of a guarantee in terms of security along with testing prior to an update.
The bank had a number of campaigns that were being managed in several different microsites, Drupal's multisite feature resolved that too. 
The need for flexibility in content editing and control over user access were also provided by Drupal.
Finally, the site had to be accessible, and Drupal's accessibility features ensured that the project got an AA level clearance.
High Tech 
I say high tech, but I mean technology that is constantly updating and evolving. Do you agree? And for everything that is dynamic, there can't be a better choice than Drupal. 
The CMS is synonymous with concepts of flexibility and scalability, making it provide for the business sector that is focused on advanced technologies. These two examples will tell you why. 
Olympus Learn Center 


Olympus is a world leader in creating digital and optical solutions that make our lives healthier, safer and more content. Having been founded over a century ago, the business is still a pioneer in the high tech sector. 
It needed a consistent and flexible technology to provide an enhanced user experience that was a sumtotal of its modern design, stability and an elevated performance. 
Hence, Drupal was chosen. The platform was highly scalable and mobile first, with thousands of modules that were continuously enhanced and improved by its open source community, which meant whatever the solution was, it was definitely going to be long-term and it was.
CloudHealth 


CloudHealth Tech is known to manage entire cloud ecosystems for businesses and that too cost-effectively. It was intended to be a massive source of lead generation for its clients. So, to be efficient it took to Drupal. 
Drupal is as agile as it is flexible. This ability makes supporting marketing initiatives quite handy. Add to this, the CMS' offerings in the form of high developer velocity and an pretty convenient editorial experience, the result is nothing short of exemplary. 
CloudHealth was able to transform its blog completely with more than 100% increase in pageviews and users. That's the power of Drupal. 
Government 
What is the first thing that comes to your mind when thinking about a government website? For me that is security. If a government site isn;t secure, the repercussions could be colossal. Don't you agree?
The next thing is accessibility, the government is for all the citizens. So, it needs to take account of its disabled citizens too and that can only be done by complying to the web accessibility standards. 
Of course, features like scalability and flexibility come quite handy for a government project. More about Drupal's exceptional capabilities for powering government sites here.
Let's take a look at the one such government site having built on Drupal.
City of Boston 


The City of Boston site was quite old and way behind time and it needed a major revamp. Drupal was chosen as the CMS for the rebuild for many reasons. 
Drupal's open source community was one of the major reasons, as the massive developer pool could help the site in maneuvering the changing environment. 
Drupal also religiously complies to accessibility standards, making the boston.gov get to AA compliance on accessibility.
Drupal's iterative approach towards development was also a parameter. 
Drupal's mobile first approach made it quite responsive to all devices, since that was a priority, Drupal became the ideal choice.
The site owners also wanted the website to be interactive and engage its audience in future developments and that is exactly what Drupal made possible. With over 600 emails received from the constituents, about 88% of them suggested ways to improve the website.
The City of Boston website has come a long way with Drupal at its back.
Sports, Music, Arts and Entertainment 
This is a pretty diverse sector, but one that has pretty much the same needs and requirements with a tendency to experience massive traffic spikes.
For one these websites need integrations, and bucket loads of them, to provide features and experience one software alone may not be able to. 
And second, they need content capabilities that are beyond average with editorial workflows that help content creators instead of burdening them.
And Drupal can fulfil both of these requirements. Read about Drupal's provisions for digital media and sports industry to know more. Here are some success stories.
The Beatles 


A profound sense of flexibility; 
And the adaptive ability to add on any possible feature through an API framework; 
These two pretty much sum of the project that led to the development of The Beatles Official Website. It needed just the right controls of content curation and user registration along with aesthetically pleasing themes that also served well on the technical front, plus the addition of a suitable hosting architecture; all of which Drupal was pleased to provide. And the site turned out to be pretty amazing. 
Sport England 


Being scalable; 
Being content-rich; 
Being secure; 
And being able to easily manage assets; 
These were the requirements of the Sport England website and Drupal excelled at fulfilling all of them. The layout builder module helped with the content and custom solutions, the API integrations added further functionality and the ability to manage the site without much technical assistance made the site owners quite happy.
Travel, Tourism and Hospitality 
When you go to a travel and hospitality site, what are the things that you look for? For me, there are plenty of different aspects that need to suit my palate before I settle, call me picky if you have to. 
The site has to have to right content, some even personalised for me and my needs; 
The site has to be one of the top ranking ones on Google because I am not going to scroll all the way down and book the last result, so being SEO friendly is needed; 
The site has to be easy to navigate, so that I can see it in all its glory without getting lost in the maze; 
The site has to be mobile friendly, I would not always open it on my laptop; 
The site has to have secure payment gateways; 
And finally, the site should be multilingual, I must be able to read what's on there to get dazzled by it. 
These may seem too much, but trust me all of these are necessities in the travel and hospitality industry. Can Drupal provide in this segment? Know more about Drupal's offerings for the travel and tourism industry here. Here are some success stories. 
VisitTheUSA.com 


VisitTheUSA.com is a site under Brand USA. It needed to come out of its proprietary software's limitations and test Drupal without any licensing costs and a boundless scope of development. And Drupal did not disappoint. 
The project, upon its completion, had everything it had set out to accomplish. 
It was able to optimise the frontend performance as well as build the majority of the features outside of Drupal. 
It was able to capitalise on Internationalism and get seamless translations without any hassle of writing a new code. 
It was able to get the right trip planning tools from integrations with Instagram and TripAdvisor.
And it was able to provide interactive features to its audience. 
Lonely Planet 


Lonely Planet is a renowned travel company with a multitude of resources, ranging from guide books to web content and mobile apps; it even has its own travel community. 
With that kind of presence, the brand had bucket loads of content that it needed to be managed. And when content management is in question, you do not have to look further than Drupal. And add to that Drupal APIs and its decoupled nature, you have a winner on your side. 
Drupal provided an impeccable control over content architecture; 
Drupal as a content repository is pretty much perfect and synced marvelously with React in this case; 
Drupal also provided a versatile migration API. 
Manufacturing and Energy  
There aren't any specific features that need to be in a manufacturing and energy business. For manufacturing, the features usually coincide with ecommerce and retail because if you are to build, you are going to sell. And energy companies are usually more on the lines of being informational, so the needs usually pertain to content workflows being flexible.
American Council for Energy-Efficient Economy


As the name suggests, the company is bi-partisan non-profit that promotes energy-efficient solutions and strives to fight climate change. 
For its website, it needed to provide a mobile-friendly experience to its audience. Since Drupal 8 is all for being mobile-first that was an easy win. It also needed content features that were flexible and incorporated imagery, and Drupal can provide that too. Using the CMS, ACEEE was able to achieve easy content filtering for searches, have topic pages and share events, both from the present and the past. All in all the user experience improved by a substantial amount.
First4Numbers 


The brand is renowned for printing bespoke numbers for sporting events and being the supplier of the London 2012 Olympics.
Their site was already built on Drupal 6, all they needed was to get the site upgraded to Drupal 7 and a few additional functionalities. 
One of them was the automation of the ordering process, which had to be intuitive for novice users and be an advanced version of the somewhat antiquated process they already had. 
And second, they planned to go global, so the site was to be built to scale to accommodate the hike in traffic going global would entail along with additional languages for the better reach. 
Real Estate and Urban Planning 
Real estate and urban planning, both are associated with infrastructure, but the former is self-owned and operated and the latter is government run. So, their needs tend to be a little different. 
While real estate sites are all about aesthetics, minimal themes and more importantly, a massive image gallery, urban planning focuses on people and tries to hear them and make them feel heard. Let's find how Drupal caters to these two.
Talk London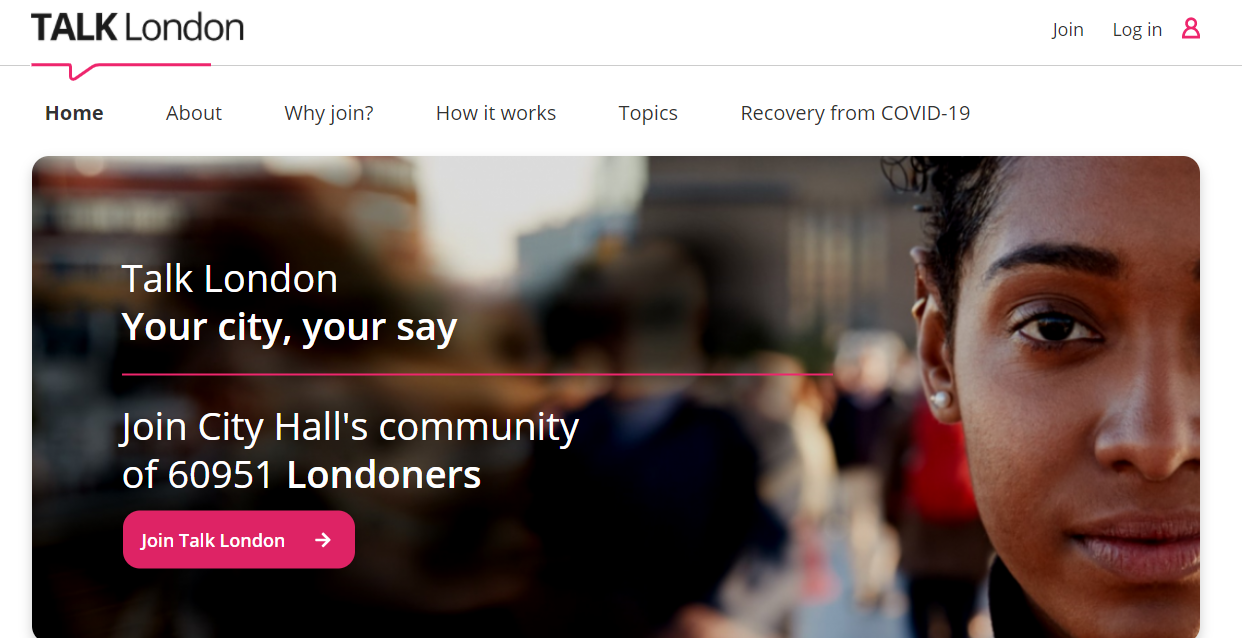 Talk London does just that, it allows Londoners to talk with the authorities at the City Hall and do their part in formulating urban planning strategies. 
The goal was to create a secure and engaging site and that was easy with Drupal. The user generated content functionality was enhanced along with adding email notifications and flexible content layouts. And the result was an increase by a third in subscriptions in 2021.
Domu 


Domu is a website that offers real estate listings to rent in the Chicago area. From lofts, houses, apartments and condos, it has a pretty wide selection.
Domu wanted simplicity and ease for people looking for rental space and the landlords looking to post their properties. So, it decided to overhaul it existing design for a more breezy one. 
Emphasis was placed on; 
Adding more functionality for landlords; 
Providing previews to them: 
Making listings more informative, with area, neighbourhood and property names;
Making updates to existing listings easy; 
And giving tutorials for posting images of the properties.
Beauty, fashion and blogging 
Not to sound like a broken record, but there aren't any specific features pertaining to these sites that would make them different from the rest of the sites. The beauty and fashion industry may align with the retail and ecommerce sector. However, the blogging sites are a different story, they are considered one of the simplest, if not the simplest, site to build.
Estee Lauder 


If you are into beauty, you must have heard of Estee Lauder, being a high-end cosmetic brand. And it chose Drupal for its decoupling ability, so that it could use the CMS to separately build its learning management system. As a result, its learning platform could create resources without conducting classroom sessions and train people at different locations and not have to repeat anything. The availability over online and offline mediums removed any further restrictions. 
The brand also took advantage of Drupal's multilingual properties, built the site to scale and found a resolution to monitor user performance.
Bond Lifestyle 


This is a blogging site solely dedicated to everything associated with 007, from his apparel and accessories to his adversaries', you can know everything about the Bond movies. 
With Drupal, the site was able to gain all the right functionalities needed for a successful implementation. These included;
A picturesque homepage; 
A product overview page with a content list for easy perusal; 
A detailed product page; 
And organised content with Drupal taxonomies.
Startups and small business 
Startups and small businesses have one thing in common and that is the fact that they do not have large amounts of cash rolling out. They usually work on a limited budget and Drupal can handle that pretty well. Since it is open source, there are minimal costs and zero licensing fees. If you have certain knowledge of the CMS itself, you can build a site for free.
Here are two small businesses that are pretty close to being startups with very different reasons for choosing Drupal.
GoIntro 


GoIntro is an online platform that allows students and employers to connect with each other through an online career fair. The site is an example of decoupled Drupal with Angular on the frontend. 
The project was primarily divided into three segments; 
The organisers
The employers 
And the students
All three had their own ecosystems and functionalities. For instance, the students got to create their own profiles, which would display their skills and personal information and they can choose to attend only the events they are interested in. On top of this, Drupal's ability to handle any kind of content and could be scaled to any limits made it an even more perfect fit for GoIntro.
Cannabis Yukon 


The legality of cannabis is still a contentious issue all over the globe. Therefore, when the Government of Yukon had to build their cannabis retail, their paramount concern was to protect the privacy of its users. That is why Drupal was chosen, to have total and complete control over the consumer data. This along with Drupal Commerce and the fact the Government of Yukon website was already on Drupal, the decision was final.
Healthcare 
The healthcare sector is an important one, given COVID, you could say it is imperative for each one of us. In terms of its online presence, the healthcare industry mandates three things. 
It needs to be able to protect patient data through better security; 
It needs to be able to new functionalities with easy integrations; 
It needs to be able to provide customised user experiences.
Has Drupal been able to provide these?
Yes.
Aster Hospitals 


A leading healthcare provider in the Middle East and India, Aster Hospital wishes to provide healthcare within the reach of millions more. And it wanted all of its sites to showcase the same brand identity and provide the same kind of experience.
With Drupal, it got to work with customisable themes that meant a number of things for the brand; 
It could enable faceted search features; 
It could now streamline content authoring; 
It could build pages based on individual components;
And it could have autonomy over creating and updating region-specific pages. 
The Claro theme, layout builder and paragraphs helped in successfully developing their Drupal 9 site.
Higher Education
What do you think a website for a university would need to have to provide a great experience to its users and admins? 
The answer lies in four things: 
One, it is to be multi-functional. From students publishing their work online to teachers being able to integrate with zoom to conduct an online session, the website needs to check all the right boxes for education.
Two, it needs to be scalable to handle high volumes of traffic, your website cannot crash on the last day of the admissions, otherwise students would be very upset.
Third, it needs multiple sites for multiple departments with a sense of individuality for each of them. The content for the geology department cannot be the same as physics, am I right?
Finally, a university site needs to be secure, it has tons of information of both the faculty and the students and it needs to be able to protect the same.
Do you think Drupal can provide all of this? I think, yes and pretty conveniently too. To know more, read about Drupal's offering for elearning platform and how you can devise a content strategy for higher education sites with Drupal. Following is once such success story:
Princeton University School of Public and International Affairs 


Princeton is a name we've all heard and awed at and Drupal was chosen by the esteemed university to create the online persona of its School of Public and International affairs. 
What did Drupal achieve?
Drupal made the staff work less because it could showcase courses, events and news amongst other external data without manual updates. 
Drupal reduced the development time because it was able to reuse themes, modules and UI patterns to create a pretty consistent experience throughout the website. 
Drupal provided a heightened level of flexibility in design and layout because of tools like layout builder.
Drupal also made it quite convenient for the content editors to create and manage data. 
The outcome was a site that both the site owners and users were satiated with.
Conclusion 
Remember the 16 features we discussed in the beginning of this blog, it is those 16 features that make Drupal competent to cater to any need a user may have. All the industries we discussed and the solutions they were able to create were built using those 16 Drupal attributes and not all of them to be honest, but still the result was never in dearth of functionalities, being as close to perfection as possible. And that is why Drupal is always going to be ready and willing to serve every industry.
blog image
Go to Source
Author: