Drupal-Healthcare: Things to Look for in Your Vendor
Vasundhra
Fri, 11/16/2018 – 14:31
When the whole world works on the simple facet of fellowship how can the healthcare industry not constitute to the same concept? 
Development and marketing collaborations between the healthcare organizations and web development agencies can be mutually beneficial. Whether your healthcare organization is built on Drupal or if you are looking for redesign and new prospects with Drupal, there are a number of things that have to be kept in mind, and if the main agenda is to collaborate, a series of questions have to be answered.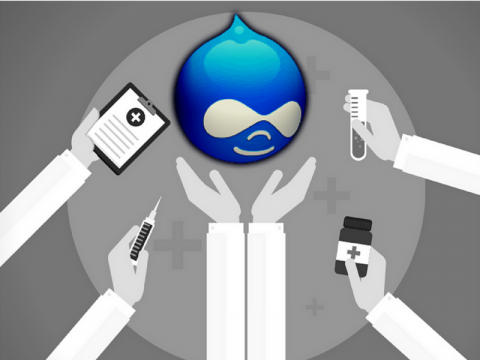 What is it about Drupal that makes leading healthcare organizations chose this platform? How has Drupal evolved to help healthcare organizations serve better to their patients? 
Reasons Why the Healthcare Industry Should Choose Drupal 
Web Content Accessibility Guidelines (WCAG) 2.0 commands that all the websites should be accessible to everyone regardless of their age, ability, or a combination of technology and ability. With the release of Drupal 7, the Drupal community is committed to providing universal accessibility not just for the end users but for the developers too. 
Web accessibility is the comprehensive practice of guaranteeing interaction with, or access to the web, for all the people irrespective of their abilities.
Flexible and fully customizable theming, and features make it possible for Drupal sites to meet WCAG accessibility and section 508 requirement. Some of the web accessibility features may include:
The provision of HTML5, which provides new and better semantic components that tell the browser and assistive technologies about the type of content coming forward, and how the complementary information provided (HTML) is related to the content.
 
The provision of "Drupal.announce()", a method which helps the pages update in a non-visual manner. 
 
Without breaking the tab order in local navigation flow, Drupal directs non-visual and non-mouse users to access prime element on the page in a logical order. With its tabbing manager, Drupal defines tab orders explicitly for keyboard users. 
 
Other Drupal web accessibility modules such as text resize, style switcher, alt text, CKEditor abbreviation, high contrast, it makes it easy to make a universal user-friendly website. 
 
Drupal also uses fieldsets which give a visual diagram around the field gathering. It breaks the form into subsections, making it easier to understand for visually impaired people.
The Drupal accessibility handbook and theming guidelines ensure that the Drupal themers are well aware of the best practices while they are building their website. themes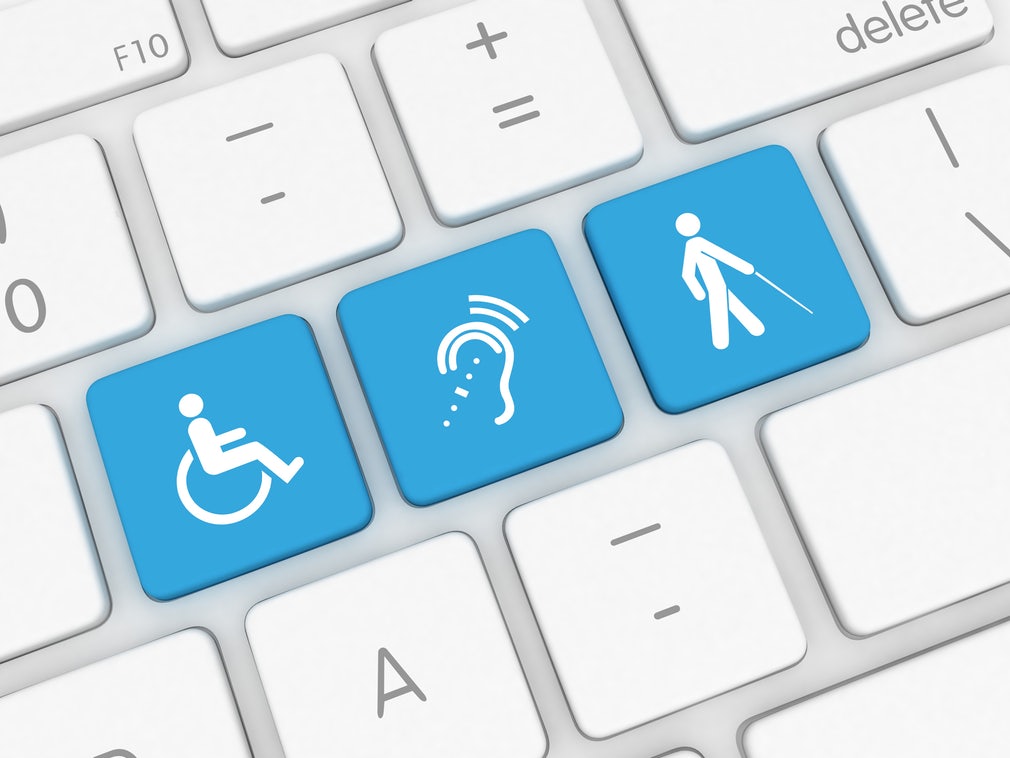 The ability of Drupal to integrate with third-party applications is the primary building block of generating a robust functional system. Making the task easy for developers, seamless third-party integration allows a bonus for marketing strategic stand too. 
Integrating Drupal with an EHR system 
The Electronic Health Record (EHR) system is steadily gaining its ground in the healthcare industry. Used for electronically storing up data of the patients in the digital format it offers a completely new level of playing field for both the patients and providers. 
Bestowing the physicians with faster access to the medical records, EHR avoids errors and minimizes the cost which is associated with paperwork. 
Drupal, when integrated with an EHR keeps the data protected at all times and prevents duplicacy of the content, while still permitting the user to interact with the view and input the information which is necessary for the role.
It securely shares the information with patients and other clinicians assisting providers more efficiently diagnose patients, reduce medical errors, and provide safer care
Some of the most adopted EHR systems in use that can be integrated with Drupal are NueMD e-MD, PHI etc.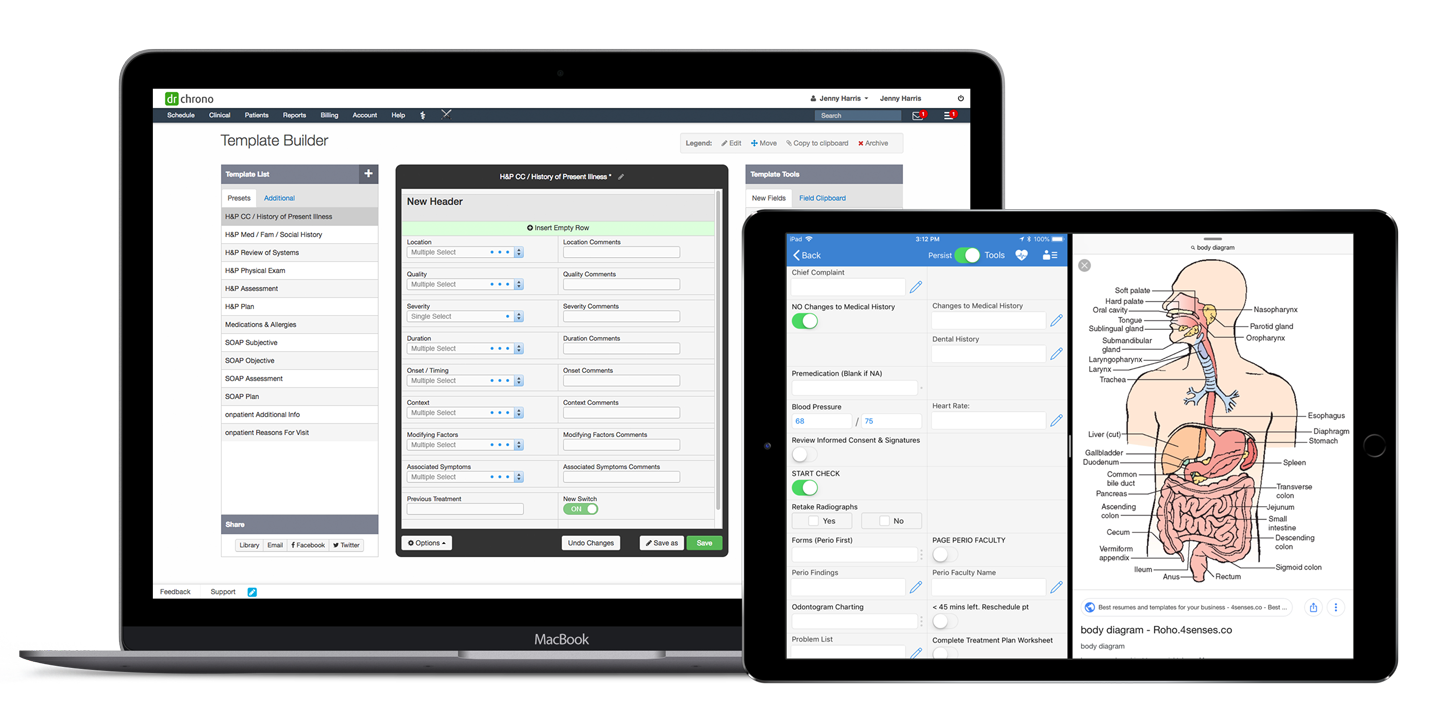 Around 61.2% of the worldwide population is indulged in the use of a smartphone, and in such an innovative environment the manipulation of mobile compatible websites is hard to ignore upon. 
Incorporated with mobile friendly themes which is suitable for any screen size, Drupal works well for almost all devices which include iPhone, iPad, Android, and even blackberry. There is no doubt that having a medical based mobile website armed with all relevant information to target a diverse group of people and partners is a profitable mechanism for every medical organization. 
Drupal makes it easy for users to have a better mobile experience on healthcare websites. The mobile first designs let them set up online profiles, helps them in maintaining records, and other medical practices. 
According to HIPAA Journal, there have been about 2,181 healthcare data breaches (2009-2017) involving more than 500 records.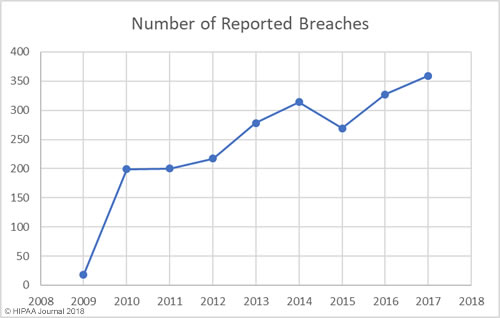 Healthcare industry is massively reliant on technology these days, not just the hardware to cure illnesses, but also when it narrows down to send, retrieve, and store data. 
Drupal's lockdown security and publishing of detailed security reports have been a major shield to the organizations. With the evolution in the Drupal system, the platform has conquered a huge reputation for its security and robust performance. Hospital websites store an ample number of data, records, reports, digital assets in their database. 
The modules and extensions are provided with a layer of extra security to the website, marking Drupal a highly secure CMS.  
Not only this, but Drupal also contributes to resolving security issues that are supported by the security advisor. It also offers help for contributing module maintainers in fixing security issues. 
With medical tourism getting popular and healthcare technology advancing sparingly forcing people to look for better medical assistance across various parts of the globe. It is not uncommon to encounter patients who speak a language other than English.
To expand the access to people across the globe in healthcare,  Drupal grants 4 easy modules to translate the website into more than 94 languages providing healthcare websites a better scope of communication with the patients. It is also easy to build a custom language not available in Drupal. 
Better user experience and engagement 
Medical healthcare websites are often used by people in distress. And if operations, like finding the right health care provider, or finding medical records, and paying bills, should be tough and unintuitive, it would leave people more frustrated. 
In fact, Google tells us that website speed has a great impact on how people perceive it. Therefore engagement through media features and at the same time uninterrupted communication online with faster loading is important. 
With an excellent array of modules, Drupal 8 has to be the right choice for creating an engaging user-friendly website in the healthcare sector. Over the past few years, Drupal has evolved to be more flexible and better for technical as well as non-technical users, presenting a customizable administration dashboard and responsive web designs. 
Drupal lets the user personalize the website in a way they desire. Acquia Lift Connector, Drupal module, offers integration with the Acquia Lift service with an improved user experience for personalisation. 
Important Factors to Look for in a Drupal Partner 
Now that organizations have started using Drupal as their CMS to revamp or build their organization's website, the next step would involve choosing up of Drupal vendors. 
Every Drupal vendor is different and posses a unique set of skills, thus choosing the right partner makes it important. This can be done by checking some vital factors which can include:
Important factors

Points to remember

Skillset

The organization has enough experience and capabilities to manage projects of healthcare

Experience with diverse business verticals to prove its worth.

Reputation

Monitoring and Processing

Ask for case studies for its previous clients.

Look out for the credentials of the technical team.

Verifying about the site performance

Enquire about the development plan and ways to improve it

Check their knowledge on best practices. 

Maintenance and technical support

Robust customer support service for regular updates and maintenance services. 
Things to Remember Before Choosing a Drupal Partner 
Do they have the right amount of healthcare experience?

Every healthcare marketing agency has creative resources available in their vanity, but only an experienced partner adds up to the plans, solutions and original thinking. 

Thus, no matter if the firm has beaten up with high-quality challenges or low-key struggles, every potential partner should have capabilities of providing solutions, and it can only be done when that potential partner has knowledge and experience of solving the health-related travails.

Patients expect a very specific functionality in the health website, from providing directories to patients reports, it becomes really important to find a partner that is able to build modules and timely update them. 

Not only this but healthcare organization are apprehended to follow HIPAA compliance guidelines which protect individuals' medical records and other personal health information. The healthcare industries can't afford to take risks when it comes to HIPAA and PCI compliance. 

One wrong or missed encryption and the company's reputation is put under the radar. Which is not only bad for the branding but also violates the rules. Therefore, demanding experience to be an important factor. 
 

Do they have an adequate content strategy?

Content strategy is important to all the healthcare websites. It is important to team up with the partner that would help you to organize your site in a way that clearly reflects the main objectives of the visitors. 

There is a need of a  partner with an agency that will help to organize the site content in a manner that is clearly reflected on the visitor's objectives, and build out the information architecture in Drupal. 

Drupal's content model can be complicated if the user is not familiar with the platform. If you operate with an experienced strategist that would help you to see the long-term vision before you start adding content into Drupal, it will help in the long run. 
 

Do the goals and services match?

A true healthcare organization partners should deliver greater cerebral and inventive values. Which includes the delivery and projection of the agendas. How to conquer it? 

Have a serious talk about money management.  

Many firms work on a plan to meet or exceed the possible budget. However, a partner minded organization has a cost-effective way of meeting or exceeding goals. The aim is to construct a strong measure of results, outcomes, and high return-on-investment. 
 

Do they have a plan for performance measurement?

Every organization would have projects with a certain goal. Here, it becomes an important factor for you to know how does your potential partner measure the scale of performance towards that goal?

Benchmarking is the term which is used to compare the current performance and the overall standard. Every Drupal based agency measures and quantifies the results based on the – manual page. It describes various methods to measure the performance of the web server, allowing you to witness the performance and even improve it for the future.

Performance measurement can also be analyzed with the help of Performance Bucket model. This model helps in making the detect-triage-diagnose process more efficient.

Applications insights is a service that lets the developers monitor the performance, availability, and usage of the entire applications. It becomes an essential part of the application lifecycle.

As mentioned above, a user tends to abandon a website if it doesn't load after 3 seconds, and when it comes to healthcare websites, loading time becomes an important factor. Having a predefined performance budget would allow you to enforce better results.

Your long-term potential partner should be induced by a good design team and development cycles which would help in maintaining the value limits that takes care of the website performance. Performance Budget is one such design and development which would help the user to establish and maintain the culture of an organization, helping them to deliver a smooth.
 

Long-term partnership

It is true that Drupal healthcare websites are quite amazing but on the other hand, they are big and complex. Thus, make sure that you pick an organization that would be there to support you even after the procedure of website-went-live is done. A long-term partner is needed if the custom modules built on the website requires regular updates and security patches. 
 

What methodologies and tools do they use to manage their project?

Drupal has several modules several distribution and modules developed to perform several project management functions. A clearer idea on which methodology is right for what project contributes to the desired goals in the end. There are several project management frameworks which should be used by an organization to build a successful project. Agile frameworks like:
 

JIRA
Scrum
Kanban
Scrumban
Case study for PMG
Produce Market Guide is a product of a Farm Journal which shares information on fresh fruits and vegetables. The advanced search feature on the website was slow, which resulted in a poor user experience.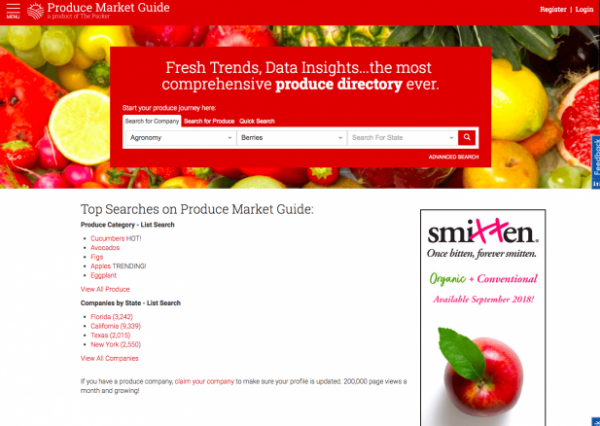 To fulfill the needs and the standards of loading time, the site was mapped and decoupled with the Elastic search. The new website now is a lot user-friendly with search application and better loading result. Because of the third party integration like Kibana and Logstash, the admin can now track the user behavior and personalize the user experience. The project was completed within a month which followed the principles of SCRUM and AGILE with team fluidly arranging the needs accordingly. 
Future of Healthcare Marketers using Drupal 
As an organization, the requirements are bound to change from time to time and using a single vendor or a specific partner can sometimes be the hindrance. This is a common scenario in healthcare industries. Fortunately Drupal makes a lot of things easy for healthcare marketers or organizations.
It prevents everyone from getting caught up with a single vendor
Drupal exponential growth in the healthcare industry has been rapidly increasing. With the healthcare industry in the third position of top 10 industries using Drupal, it continues to grow mature.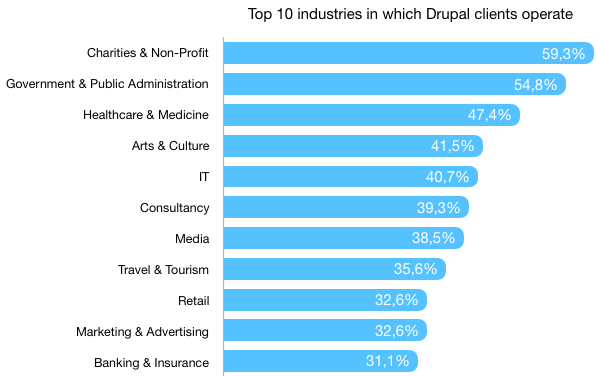 High profile hospitals like C.S Mott Children's Hospital, Duke medicine, Memorial Sloan-Kettering Cancer Center, Northwest medicine etc has further elevated Drupal's profile. It's these types of reputed organizations with a progressive digital team which tells us that Drupal has a bright future in the healthcare sector. 
Conclusion
The Drupal platform is an open source CMS, there are many agencies around the country that have developers familiar with Drupal. Having developers who are familiar with Drupal isn't the same as having a team that understands the inherent complexity of healthcare websites. 
 
OpenSense Labs believes in providing the best Drupal partnership for you. Contact us at hello@opensenselabs.com for a rich and conducive partnership.
blog image