Significance of Voice Interface for Media and Publishers
Shankar
Sat, 11/24/2018 – 12:00
"Read out the headlines on the front page of today's edition of The New York Times newspaper". Say something like this to Google Home or Amazon Echo and you will get to listen to a voice reading out the news. Forget swiping, scrolling and typing, just talk to a voice assistant and hear what you want. Voice interfaces are all the rage in recent times.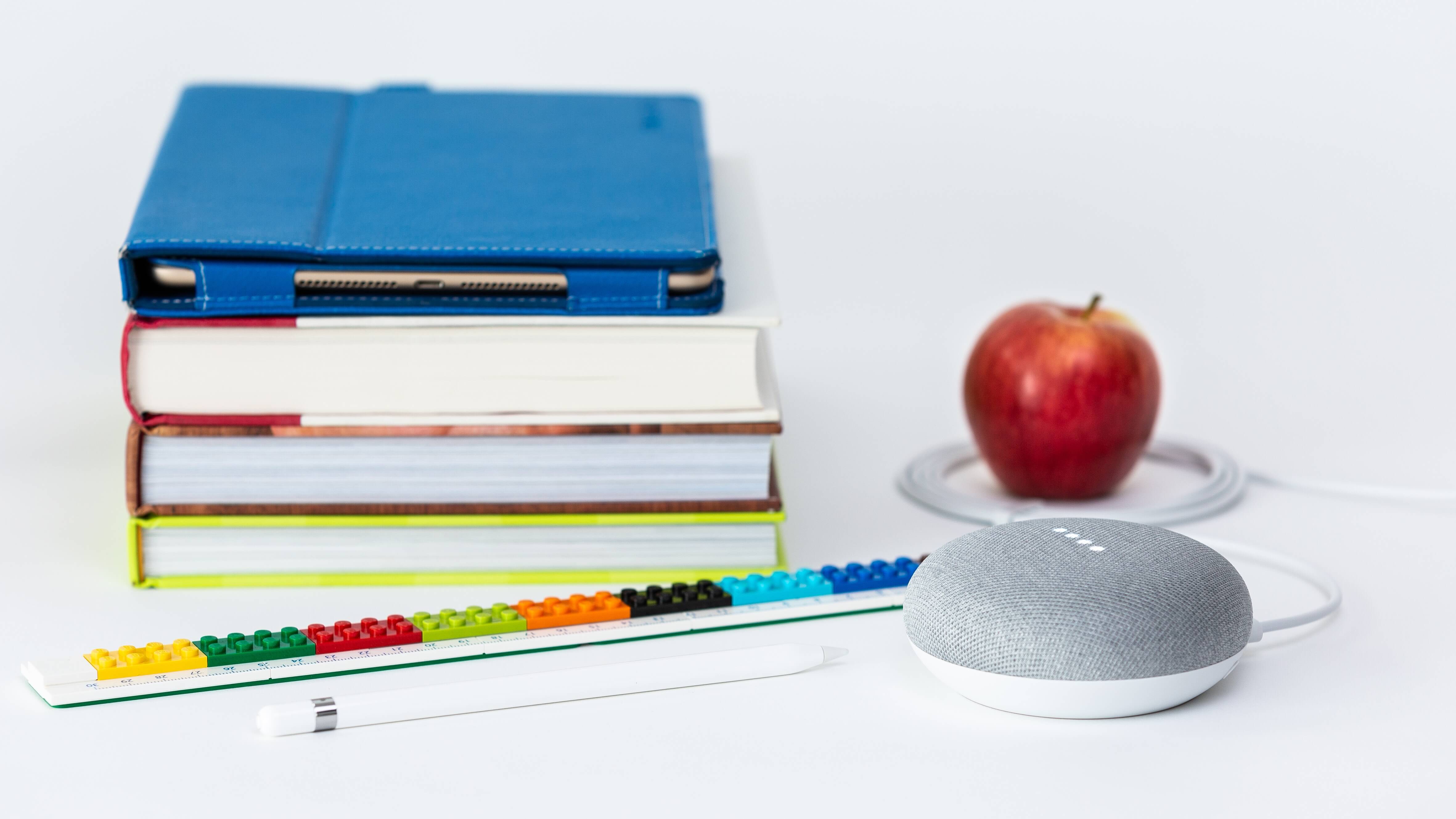 Not only is it helpful for your personal use, but organisations from different industries can find it meritorious. When it comes to new publishing opportunities, voice interfaces are right up there alongside artificial intelligence, augmented reality and blockchain. This world is not a part of a fairy tale and voice interface do pose a few challenges. Before we see how publishing companies make a great use of voice assistants, let's explore voice interfaces a bit.
What exactly are voice interfaces?
Voice user interfaces (VUIs) enable the user to communicate with a system through voice or speech commands. Amazon Alexa, Echo dot, Google Home, Google Mini, Siri, Cortana and the Google Assistant some of the great examples of VUI.  The primary advantage of a VUI is that it enables you to interact with a product hands-free, eyes-free.
The primary advantage of a VUI is that it enables you to interact with a product hands-free, eyes-free.
Applying the same design guidelines to VUIs as to Graphical User Interfaces (GUI) is impossible. There are no visual affordances in a VUI. That means when you are looking at a GUI, you have no apparent indications of what the interface can do or what are the options available. When designing VUI actions, it is of paramount significance that the system clearly lays down possible interaction options, lets the user know what functionality is he/she is using and limit the amount of information to an amount that the user can remember.
Now, why are they important? It's growing at an alarming pace and Gartner, a research firm, says that it is a trend, no discussion. You can see 'Virtual Assistant' in the graphical representation of emerging technologies below.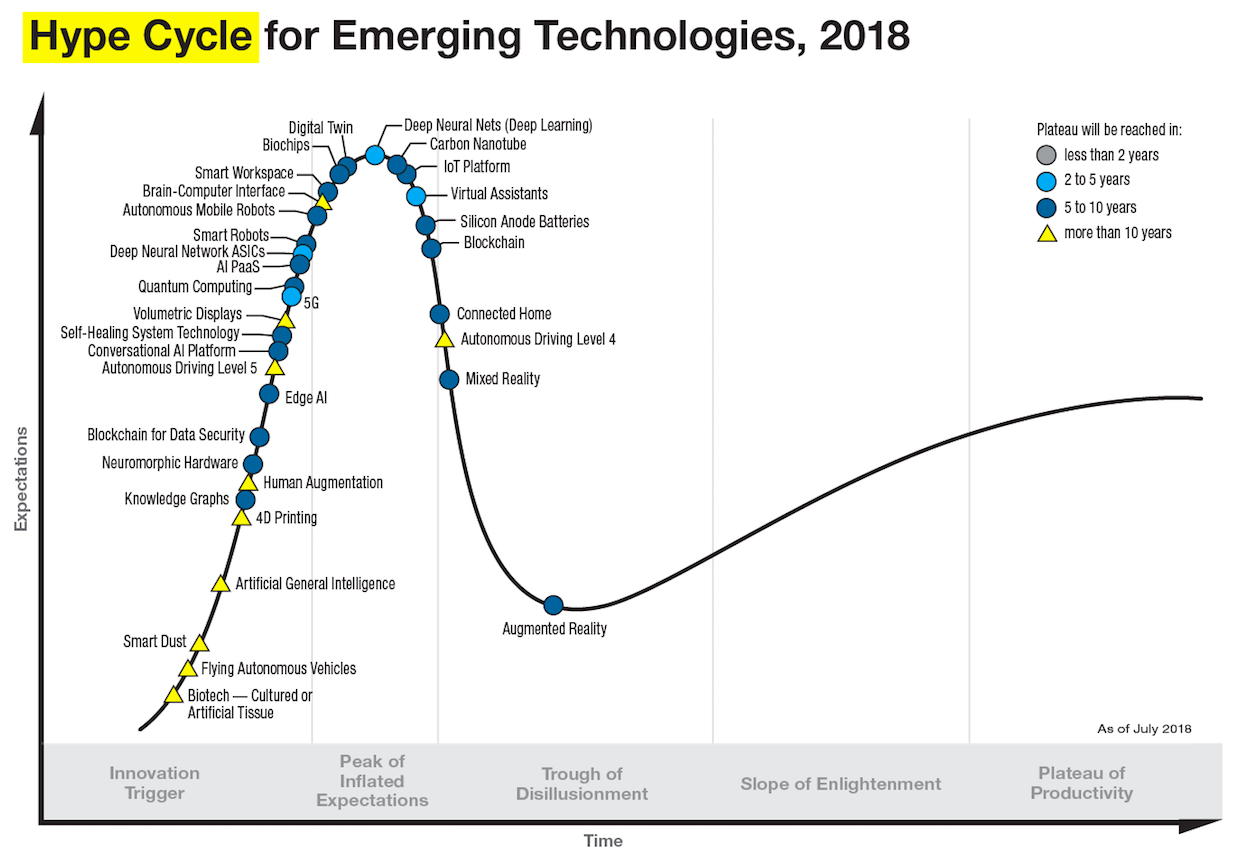 VUI is getting better and better. In just an year, the betterment is apparently visible. Whether it is Google Home or Siri, advancements are impeccable as can be seen in the following graph.
Things that publishers need to know
There is a land grab to own skills and in the arena of VUI, skills can be split into two categories.
First is the branded skills that are connected to your brand and could not be owned by any other organisation. Skills like TED's 'play the latest TED Talk' action and the Wall Street Journal's 'What's News?' come into this category.
Another category is the one that encompasses more generic skills like "Alexa, give me the headlines on sports" or "Okay Google, give me the stock market news". Ownership of such generic skills would give you the sole authority over all the categories from the creation of first-mover advantage in the market as brands race to the capturing skills before they are gone.
This can make things tougher for brands who are looking to extract market-specific skills in both the generic and branded categories. And like most things, it is all about finding the right target.
Consumer Intelligence Research Partners stated in a study that Amazon Echo customer spend 66% more than average Amazon customers. This goes to say that Amazon can now afford to sell Echo devices at a lesser price than originally planned. They can even occasionally take a loss on devices for gaining a greater share of consumer spending. The inference that we get from this for the publishers is that optimising for voice search could result in a revenue boost.
Benefits of voice assistants for publishers
Emphasising on Customer Experience
Fabrice Rousseau, Amazon's general manager of Alexa skills, emphasised on reinventing customer experience with the help of voice technology in his keynote address at the CMO Digital Insight Summit. He said, "When we moved from desktop to mobile we didn't bring the desktop experience to mobile, we invented a very specific mobile experience". He further stated, "When you move from mobile to voice don't bring your mobile experience. Just invent an experience that is unique to voice."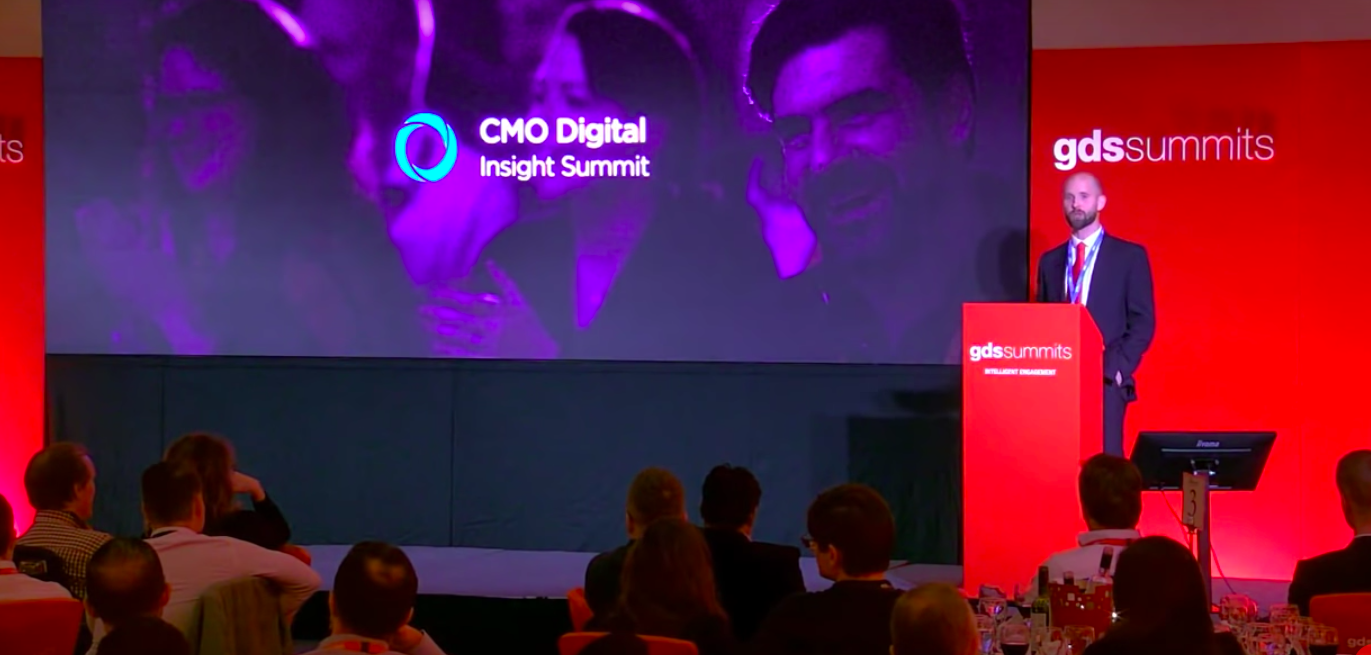 One of the greatest examples of the importance of customer experience through voice technology can be seen through Amazon Audible. If you are a fan of audiobooks, the odds are that Amazon is your preferred place to shop. Of all the ways Amazon has been able to prove its hegemony in the book market, its share of audiobook sales probably represents its most formidable dominance.
Branding with skills
It is of utmost importance to note that, as far as most of the publishers are concerned, although the VUIs have been storming the market, there's still plenitude of advancements in the pipeline. In spite of early triumphs with branded skills and flash briefings, VUIs still operate at a fairly low level such as following the commands to play music or read out your appointment dates. With that being said, many publishers are already working on plans for expansion. With the land grab to own skills still underway, the ones who make the first move will taste the success in the future.
What are the major challenges?
Dearth of personality
Voice assistants' dearth of personality is one of the foremost concerns of publishers. Chris Gathercole, the head of FTLabs at the Financial Times, and his team used Amazon Polly for converting existing text articles into audio that is then delivered by 'Artificial Amy'. What they observed was that 'Amy' was quick to learn and was also cost-effective but her lack of human-like characteristics was irksome and killed the humour or nuance of a piece.
Banal and disturbing
Automated voices are often either of banal nature or straight up disturbing which can put users off. An amalgamation of artificial and human voices could temper the issue with a voice actor reading parts of the text and a computerised voice contributing further snippets.
Automated voices are often either of banal nature or straight up disturbing
Privacy concerns
There are privacy concerns hovering around the ownership of devices that are essentially perpetually eavesdropping on your home. Consumer Watchdog, a customer advocacy group, stated in a study. "These patents show that smart devices target moments in between screen time to monitor sleep habits, listen in on dinner conversations, and track when users shower. Access to this data can flesh out Google and Amazon's profiles of their users in order to help them more accurately server targeted ads".
Conclusion
Conversations will evolve into an integral element of digital experiences. Interfaces that enable people to use natural language – from chatbots based on typing and reading to voice interfaces that are based on speaking and listening – are highly popular but also very immature.
However, with more devices without screens being connected, more consumers will look to voice for controlling their efforts and to perform more intricate tasks. Enterprises including publishing companies need guidance from Customer Experience (CX) pros so that their efforts at building conversational interfaces help customers instead of driving them away.
Looking for CX pro? Looking no further than OpenSense Labs as we strongly believe in offering a wonderful digital experience through a suite of services.
Contact us at hello@opensenselabs.com to know more about the benefits of voice interface for a publishing company.
blog image