Conversational Commerce: From a Whisper to a Roar
Shankar
Sun, 12/16/2018 – 23:07
We are continuing our march towards becoming an AI-first world where the mobile centricity is getting replaced with personalised user-centricity. This is an age where conversational commerce and artificial intelligence (AI) as a utility are altering the way we communicate with brands and with each other. One of the great examples is the LivePerson's LiveEngage. As a leading conversational commerce platform, it allows the students of Barry University to interact over popular messaging services. They can ask anything ranging from the application processes to the courses available in a convenient manner like they do with their friends and family.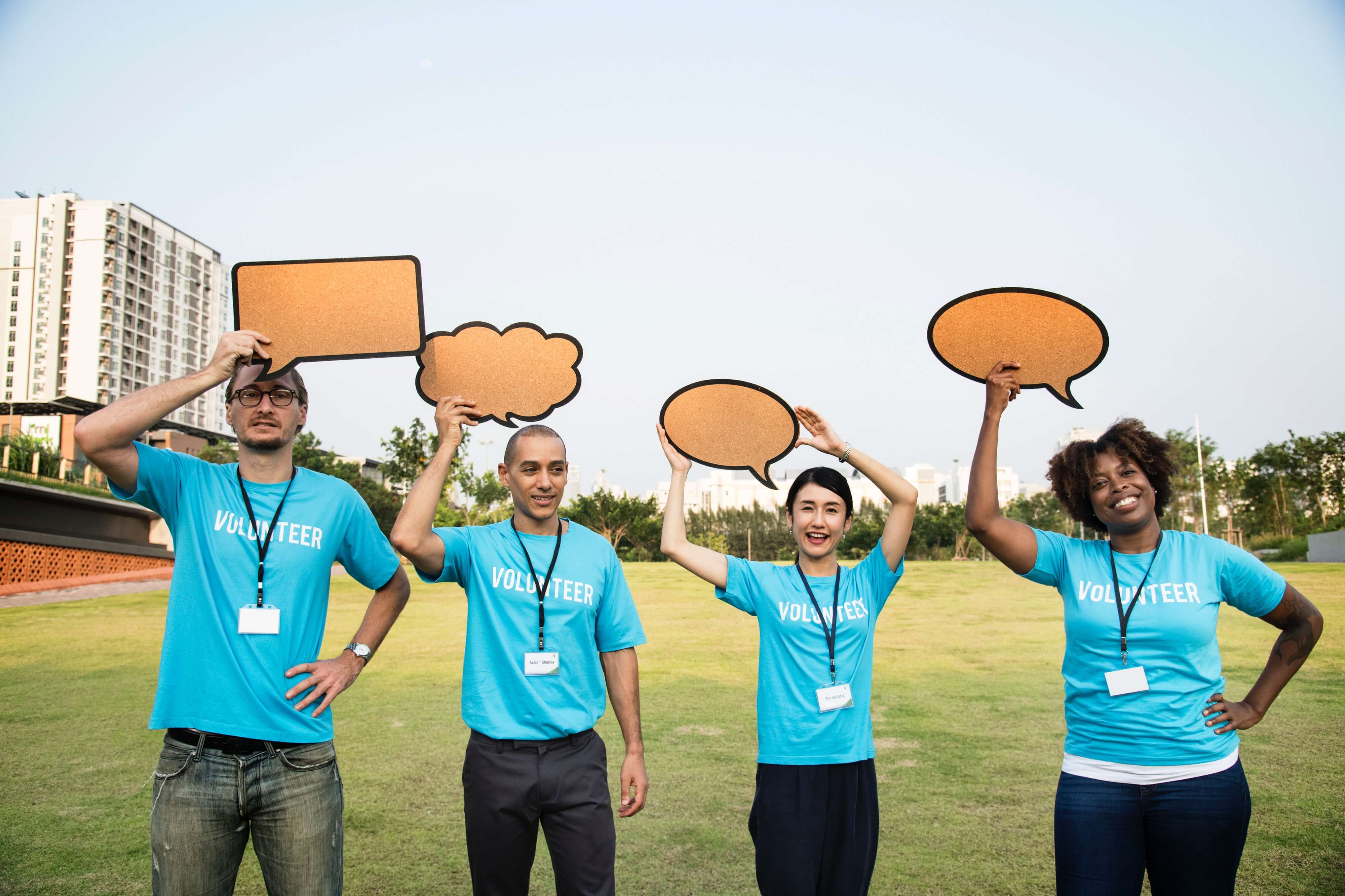 Conversational commerce is already making great inroads and is revolutionising the way consumers and brands interact with each other. It has the potential of being a curator of services and experiences that can intelligently fulfill the needs and engage consumers emotionally anytime and anywhere. Drupal Commerce, an open source e-commerce solution, can help in implementing conversational commerce. Before we look at Drupal Commerce's capabilities for this implementation, let's explore conversational commerce first.
Conversational Commerce: Explained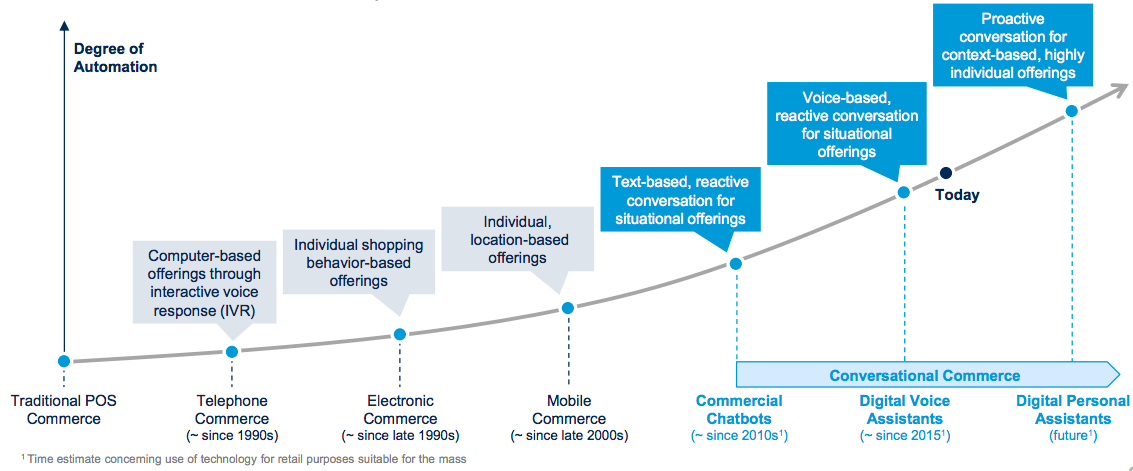 From the traditional point of sale systems (POS) to mobile commerce, we have seen it all. They have paved the way for conversational commerce which can dramatically metamorphose out shopping experience by leading a new era of individualised shopping.
Chris Messina coined the term Conversational Commerce looking at the dominant trend of consumer computing apps which came to life in 2015 with Uber's integration into Facebook Messenger. He described it as a solution that can deliver "convenience, personalization, and decision support while people are on the go with only partial attention to spare".
Conversational commerce is about delivering convenience, personalization, and decision support while people are on the go, with only partial attention to spare. – Chris Messina
Conversational Interfaces leverages the power of AI whilst using the technologies that consumers relish using like messaging, voice interface or other natural language interfaces thereby enabling people to interact with brands or services through bots.
With the objective of delivering a top-of-the-line customer experience, it helps in replicating the one-on-one, in-store salesperson experience with the consumers. Whether you are buying clothes, ordering food from a hotel, or making a financial transaction, conversational commerce is here to revolutionise the business model.
Why is Conversational Commerce Important?
Comscore states that 85% of the smartphone time is being spent on social media, messenger and other media applications. Moreover, by 2021, the number of users using digital voice assistants is projected to reach 1.8 Billion.
Massive adoption of messaging applications along with the rise of conversational, AI-powered technology can streamline the process of making one-on-one conversations at scale. And as people distance themselves from clicks and taps and inch towards conversational UI, more adoption of conversational commerce can be witnessed in the coming years as it promises a slew of benefits which are stated below:
Driving customer satisfaction: Offering voice assistants can enhance brands' Net Promoter Scores (NPS®) thereby driving customer satisfaction.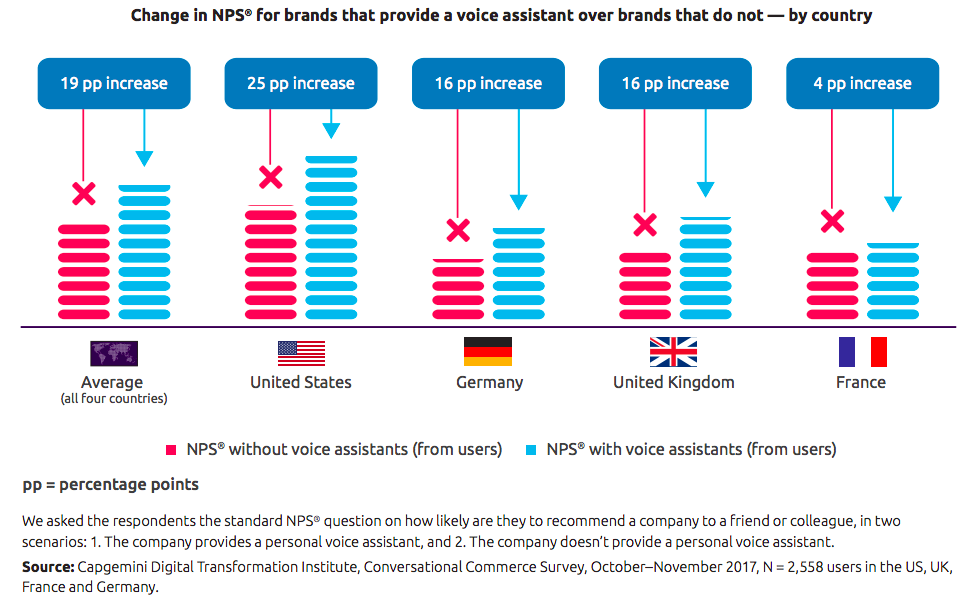 Generating more business: Enterprises will be able to generate more business and positive word-of-mouth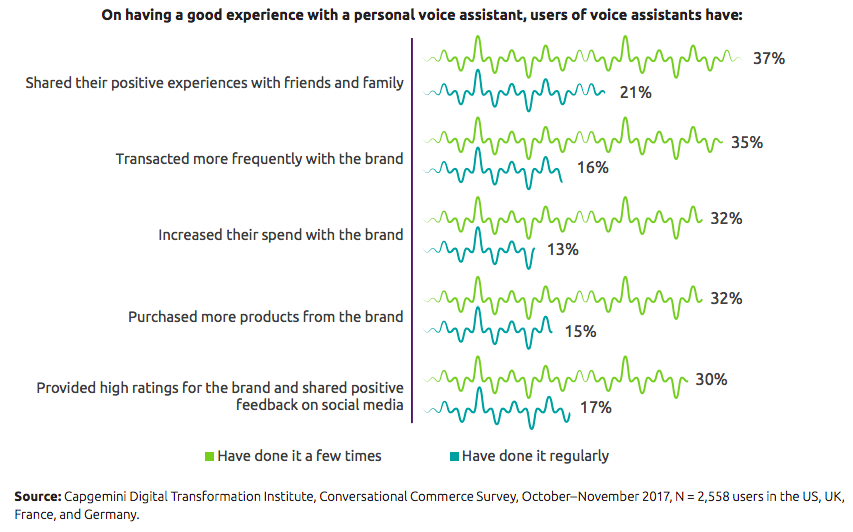 Increasing consumer spending: Consumers show the willingness to increase their spending with a brand when they receive a good voice assistant experience.
Focussing on priority consumer segments: Enterprises that emphasise on the segmentation of priority consumers like targeting users who prefer voice assistants for purchases will bring in great value.
How does Conversational Commerce Work?
There are different ways to look at conversational commerce in action. One of the types of experiences can be a proactive model. In this, the customer buys something for the very first time from a shop and receive an automated message with greetings and thanking them for shopping at that store. Another working model can be a reactive approach. In this, a customer buys a defective product from a shop and seek assistance. In response, the shop guides them through a solution.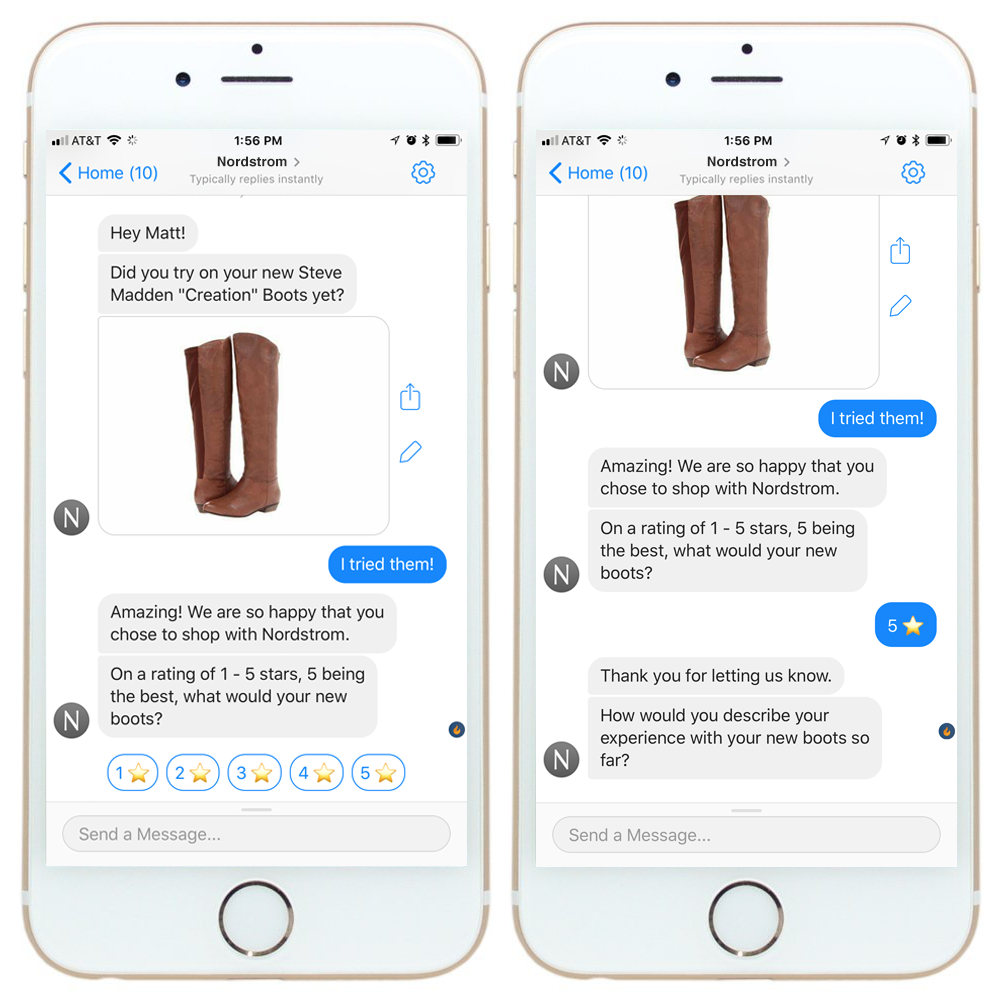 Furthermore, there can be one-to-one and one-to-many working models. If a shop sends a message and personalised offer to a customer who has applauded their service on Twitter, this comes under the one-to-one approach. Suppose a restaurant chain has opened a new store. They can send a custom message to a targeted audience segment who live nearby. This comes under the one-to-many approach.
Also, a digital voice assistant like Amazon Alexa and Google Home can assist the consumer in finding stores, hotels, events and much more. It can also recommend products, access customer care service, book a cab, or even control smart home devices.
Conversational Commerce with Drupal
Decoupled Drupal Days 2018 had a session which showed how to integrate bots in Drupal Commerce. When it comes to bot's business logic, Drupal Commerce turned out to be a great solution in addition to its robust capabilities in storing content and product details. Moreover, Drupal, being an API-first CMS, offers a plethora of APIs out-of-the-box and the Commerce Cart API module makes it easy to interact with carts in Drupal Commerce.
It showed how decoupled Drupal Commerce, bot frameworks and Natural Language Understanding (NLU) can be leveraged for providing a boundless shopping experience to the e-commerce websites which are built on Drupal using Drupal services layer.
Decoupled Drupal Commerce, bot frameworks and Natural Language Understanding can be leveraged for providing a boundless shopping experience
The session focussed on Drupal 8 core services and the creation of custom REST APIs. It also laid emphasis on utilising decoupled Drupal Commerce APIs and using Node.js and Bot framework for building a chatbot.
In addition to this, it also talked about the bot frameworks and other cognitive services that can be used to develop bots for different use cases. Several bot frameworks were considered like Facebook Messenger (wit.ai), Google Dialogflow, IBM Watson, Microsoft Bot Framework and open source conversational AI like Rasa. Ultimately, it all started with a framework called Open Source Bot Builder SDK for Node.js which is used for building bots. The application was hosted on Heroku and the Microsoft Bot Framework was used to integrate with Facebook.
In the demonstration, some of the common e-commerce functionalities like search, exploring products and many more were exposed as REST APIs. The main idea was that the bots will enable search and explore the products by incorporating Drupal Commerce APIs. On the basis of message-based interaction, bots can also enable simple Add To Cart and Review Cart functionality among others and can offer relevant actions while looking for a product.
Conclusion
Conversational Commerce represents an astronomical opportunity for the brands and the retailers alike. It can enable them to interact with their consumers in a new and innovative way. Enterprises must extract the power of this interaction opportunity for building relationships of value with consumers across the lifecycle.
Conversational Commerce, along with Drupal Commerce, can help the organisations to offer a completely new and more instinctive way for consumers to engage with them.
We have been steadfast in our goals of powering digital innovation for the enterprises with our expertise in Drupal development.
Contact us at hello@opensenselabs.com to implement conversational commerce in your business.
blog image