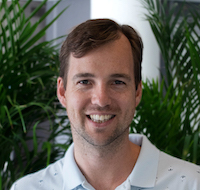 To open our short series of articles highlighting ways that the Drupal software its community are building solutions to help combat the effect of COVID-19, today we hear from Taco Potze as they describe their project at the Biotechnology Innovation Organization.
---
The BIO Coronavirus Hub was rapidly created and deployed in 48 hours by the internal BIO Digital Team and Open Social. The Hub was developed as a response to the many requests from medical research centers, biopharmaceutical companies, testing developers, and testing sites for various supplies.
Open Social helped launch the new BIO Coronavirus Hub to connect companies and organizations that have relevant supplies, capacities, and resources to share, with those companies, researchers, or healthcare providers in need of those items. Already there 1200+ users with over 400 requests made inside the Hub.
BIO is the global trade association representing the biotechnology industry. Their role in this effort is to serve as a conduit to connect those in need with those who can share, many of whom may be BIO members. We do this through the BIO Coronavirus Hub, which is a public platform open to anyone in need and anyone who can help.
Drupal empowers Open Social to use its modules for people to use and build upon. Our existing 'out of the box' features included many of the functionalities BIO required. The most useful feature for them is the creation of a new supply/demand topic, which, when tagged with "supplies," would be moved to a closed group after creation. The members of that group would then coordinate and process it.
The Group module in Open Social helped a lot here. We were able to quickly identify the tag and then move it to the group. This module ensured that we could empower BIO to achieve its mission. BIO could focus on configuring and filling their platform.
The speed with which this community was launched is a testament to how flexible Open Social and Drupal are. In this fast-moving environment, time is of the essence, through this hub BIO, and their partner Healthcare Ready was able to connect medical research centers, biopharmaceutical companies, and testing sites requesting supplies and inquiring about manufacturing capacity.
Open Social continues to work together with BIO to improve the online Hub.