OpenSocial for your platform? – Buzzinga!
Vasundhra
Mon, 02/25/2019 – 20:58
Click, tap, like, hit, post, tweet, retweet, repost, share, tag, comment – I am sure that you are known to all these terms, use them daily and even promote your business with it. 
We live in a world where the boundaries of work and office space are changing. A new era of transformation has opened up where collaboration and communication within the company is modified into a "Digital System" 
The heart of all this meaningful connection and real-time communication (Which is integral for modern business) is the social intranet.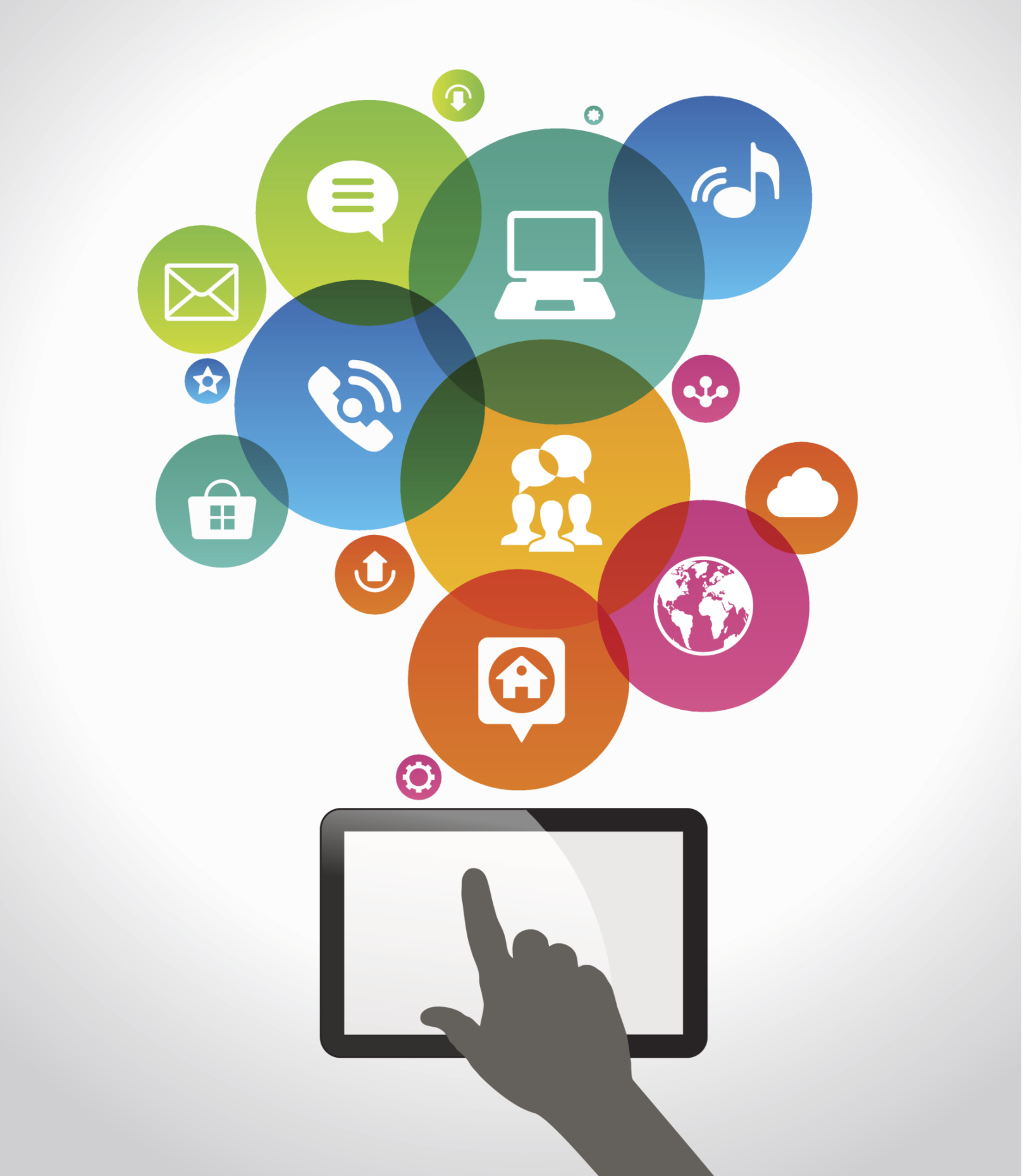 And nothing beats the performance of OpenSocial, a Drupal distribution that is used for building social communities and intranet. 
OpenSocial is bringing power and the essence of pervasive social capabilities to the web.
You ask how?
Well, Let's find out
Understand OpenSocial 
OpenSocial is an out-of-the-box solution for the online community. It is used for creating social communities, intranets, portals and any other social project. It appears with a collection of features and functionalities that are useful in constructing a social framework. 
In the Drupal community, Open Social is placed as an heir of Drupal Commons (Drupal Commons is a Drupal 7 distribution that is an out of the box community collaboration website)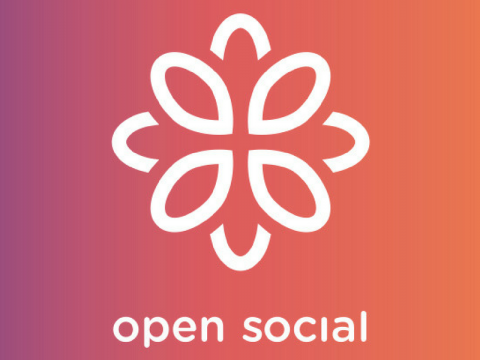 OpenSocial and its out-of-the-box feature 
Content types and structure
The user is offered with two content types: events and topics. The architecture lets OpenSocial be lightweight software that can easily be installed and can be used seamlessly by users. Blogs, News etc. are all identical content type as a topic but have separate taxonomy.
With the help of Media management, the user can efficiently arrange, resize and add images wherever they want to on a particular website. File System, Images Styles and all other media configurations that are needed to add, resize and adjust images are inbuilt.
Responsive and Multi-Lingual Support 
Open Social follows with Drupal 8 "mobile-first" theory and it is responsive "by default". Not only this but it also consists of "Translation Module" that is used for Multilingual support.
The SEO strategy is based on a consultative approach. Adverbs, SEO, Social media and conversion optimization is used to generate the traffic. The out-of-the-box feature in OpenSocial helps the user to optimize their website in a way that more people visit it. 
OpenSocial Foundation and W3C Social Web Activity
"Social standards are part of the application foundations for the Open Web Platform" 
-Jeff Jaffe 
In other words, they will be used everywhere, in diverse applications that operate on phones, cars, televisions, and e-readers. In terms of OpenSocial, the W3C standard is defined as:
The social web working group which determines the technical standards and API facilitates access to social functionalities as part of Open web platform.
The social interest group coordinates messaging around social at the W3C strategy that enables social business. 
Open source project at Apache Foundation
The Apache Software Foundation hosts two active and ongoing projects in addition to the many commercial enterprise platforms that practice on OpenSocial, it serves as reference implementations for OpenSocial technology:
Apache Shindig: It is the reference implementation of OpenSocial API specifications, versions 1.0.x and 2.0.x. It is the standard set of Social Network APIs that constitutes profiles, relationships, activities etc
Apache Rave: It is a lightweight and open-standards-based extensible platform for managing, combining and hosting OpenSocial and W3C Widget related features, technologies, and services. 
How is OpenSocial contributing to society?
The Developers 
Social platforms are interactive and exercise notifications that are provided with the alerts. Making numerous social software to control social experience takes a lot of time and effort. Building a distribution is the answer to all of it. It allows the developers to build the best things, re-use it, expand and even improve on that. 
Site Owner and Business 
If you are using Opensource Saas offerings, you have the ability to use site codes and data anytime. Social media changed modern society and communications, especially in our private lives. The decentralized nature of social software is a huge opportunity for organizations to reinvent the way they communicate and collaborate
End Users 
End users obsess over user-centered design. Without engaged end users, no projects wouldn't go anywhere. Thus providing the users with tools that are appealing and easy to use are a must for great user experience.
Why choose OpenSocial over any other software?
Freedom for the clients. If they need to download their SaaS platform and run or extend it as they want, then they can easily do it. 
Getting to this point from scratch takes longer and the core modules give you the functionality you need from the ground up.
The above points clearly say it is better software. With the Drupal community putting extra eyes on the code, making suggestions for design and development improvements, hopefully adding new features word-of-mouth marketing, and possibly some clients.
It provides easy customization options.
OpenSocial giving tough competition to other community software in the market
The pace of digitization is steadily increasing, leaving a lot of old processes behind in the dust. The same applies to traditional methods of innovation. The internet has not just become a hub to share knowledge, but also to create knowledge together through crowd innovation.
Some of the other community software in the market like lithium is being beaten hard by OpenSocial.
How?
Let's find out 
| | | |
| --- | --- | --- |
|   | Lithium | OpenSocial |
| Who uses it? | Businesses of all sizes looking to attract new visitors | A better way of connecting with your members, volunteers, employees, and customers |
| Free Trail | Not Provided  | Provided  |
| Free Version | Not Provided  | Provided  |
| Starting Price | $235.00/month | It is free |
| Entry Level set up | Not Provided  | Provided  |
What does Drupal Community Gain From Open Social?
Without Drupal distributions, we won't be able to successfully compete with commercial vendors. Drupal distributions have great potential.
-Dries Buytaert
With the help of Open Social distribution, the Drupal community has been provided with a platform for their social projects. A more sustainable and adopted way of development. OpenSocial is better with Drupal because:
Users can use Open Social for their own projects and clients.
They can give back to the open-source community.
If the user is a Drupal freelancer or professional then they can improve the Drupal.org standing.
Case Study on Youth4Peace 
The UN Security Council acknowledges the positive role played by all young women and men in preserving international security. The task force for Youth, Peace, and Security proposed an updated and expanded Youth4Peace platform. This was done in order to give inspired parties and partners a path to enable consistent and timely information.
The UNDP was already familiar with the features and functionalities of Drupal as the previous site was built on the same. The organization supports open-source mainly because of the reusability feature of modules. 
Moreover, the Drupal 8 community distribution, Open Social equals several goals of the project. Goals like: innovation and the use of technology. The distribution already included most of the needed features for the project, including blogs, events, profiles, information streams, a discussion engine, and moderation tools for community managers.
Therefore, The Youth4Peace portal was developed. It was constructed using an Agile method and mainly focused on:
A curated Knowledge Resource Library
Moderated e-Discussions & e-Consultations
Experts' Profiles
News & Events and their overviews with filters
By being able to produce content for non-community members, the community was able to reach the global platform even at a bigger pace.
 

In The End 
Now we know that OpenSocial has the right blend of features that are needed to build a social community. The distribution proves to be an appropriate platform to start building a community or intranet with immense features.
Opensense Labs understands how important it is for every organization to stay connected with the world. Therefore, we are here to leverage all those facilities and services. Ping us at hello@opensenselabs.com now.
blog image