Marrying Alexa with Drupal
Shankar
Sun, 03/31/2019 – 22:35
You may get involved in a coffee mishap on the way out of the door leaving a stain on your shirt. This is among the numerous stains that Tide's Stain Remover, an Alexa skill, can help you remove.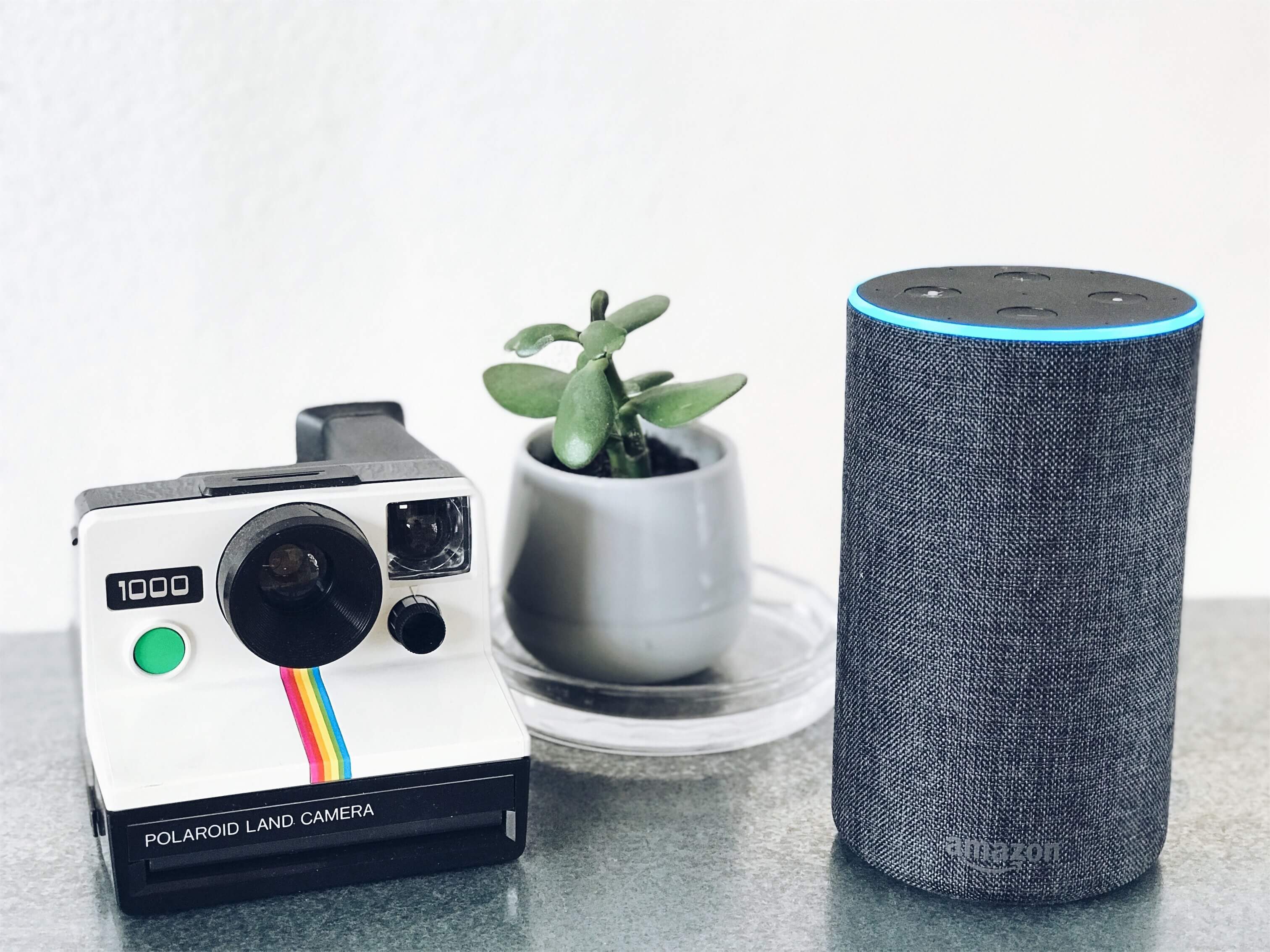 Voice assistants like Alexa are beginning to play a colossal part in our everyday lives. That is exactly why Tide, one of the largest producers of laundry products, has plunged in to utilise Alexa as a Stain removal expert. With the growing popularity of Amazon Alexa, organisations can consider the best ways to extend their omnichannel content strategy for including dissemination of content on voice and chat platforms. Integrating Alexa with Drupal, one of the leading content management systems in the market, can be great for allowing content to be accessed both via web and voice assistants.
Alexa: A quintessential voice assistant
As Amazon's cloud-based voice service, Alexa is available on a plethora of devices from Amazon like Echo and third-party device manufacturers. It was named after the Library of Alexandria which attempted to collect all of the world's knowledge. It lets you tell your wishes, at least the simple ones like playing music tracks and finding food recipes and fulfils them.
"With Alexa, you can build natural voice experiences that offer customers a more intuitive way to interact with the technology they use every day." – Amazon Alexa
Its collection of tools, APIs, reference solutions and documentation lets anyone build with Alexa. Creating cloud-based skills helps in disseminating content and reach customers via millions of Alexa-enabled devices. Alexa Skills Kit lets you build engrossing voice-first experiences. Moreover, Alexa Voice Service lets you develop voice-forward products through the incorporation of Alexa into your devices or controlling your devices with Alexa. You can even leverage it for your businesses by making it easy for users to access your services by voice.
Gartner predicts that because of the staggering advancements in emotion artificial intelligence (AI) systems, the personal devices will know more about an individual's emotional state. So, Alexa will get to know us more and more in the future and can even be able to detect and assess how we are feeling with the tone of our voice.
Alexa, also, leads in the market share of smart speakers as can be seen below.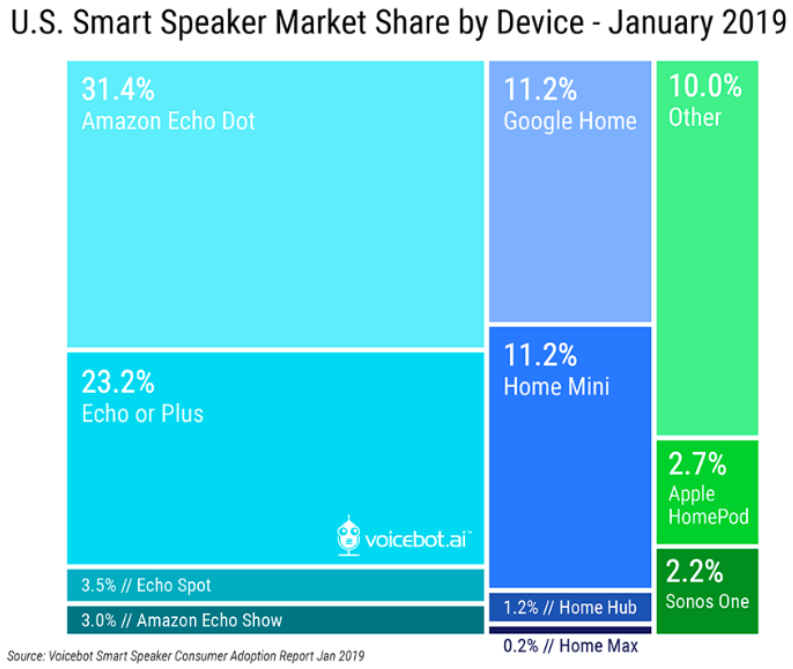 Amalgamation of Alexa and Drupal
Integration of Amazon Alexa and Drupal can be done with the help of Alexa Drupal module. For this, the Drupal website should be available online and using HTTPS. You can start by installing and enabling the Alexa module on the Drupal site. Then, a new Alexa skill can be created in Alexa Skills Kit. This is followed by the processes of copying the Application ID that is provided by the Amazon in 'Skill information' and submitting it to the Drupal site's configuration. You can, then, move on to configuring Alexa skill in Alexa Skills Kit and creating a customised handler module for managing custom Alexa skills.
To demonstrate how this works, a digital agency used a sample supermarket chain called Gourmet Market and connected Alexa to its Drupal-powered site using Alexa module. A list of intents, that refers to the commands you want the users to run which is similar to Drupal's routes, is specified. This is followed by the process of specifying a list of utterances that is basically the sentences that you want the Echo to react to. After the execution of the command, a webhook callback is received by the Drupal site and the Alexa module validates the request.
Suppose if you ask Alexa about the fruits that are on sale, Alexa would make a call to the Gourmet Market Drupal site and come up with the relevant information. Certain items can also be tagged as 'On Sale' by the store manager and the same changes are automatically and swiftly reflected by Alexa's voice responses. And the best part is that the marketing manager won't require any programming skills as the Alexa forms its voice responses by talking to Drupal 8 via web service APIs.
The site could also deliver smart notifications. When posing a question enquiring about an item that is not on sale, the site can automatically notify the user through text once the store manager puts the tag of 'On Sale' on it.
The digital agency showed another example of a combination of Alexa and Drupal through a fictional grocery store called Freshland Market. Here, a user chooses a food recipe from Freshland Market's Drupal site and collects all the ingredients to go ahead with the cooking process. The food recipe asked by the user is for 8 people but the site has the same for 4 people. The Freshland Market Alexa skill, by itself, adjusts the number of ingredients for 8 people. So, amidst a series of questions and the relevant ingredients and cooking steps, the user is easily able to prepare the food without having to look at the laptop or mobile phone.
Conclusion
Coming together of Alexa and Drupal can be a great solution for removing friction from user experiences. With Drupal as a stupendous content store and Alexa as a quintessential voice assistant, you can bring about a world of difference.
 
We believe in open source innovation and are committed to offering great digital experiences with our expertise in Drupal development. Talk to our Drupal experts at hello@opensenselabs.com and let us know how do you want us to be a part of your digital transformation endeavours.
blog image