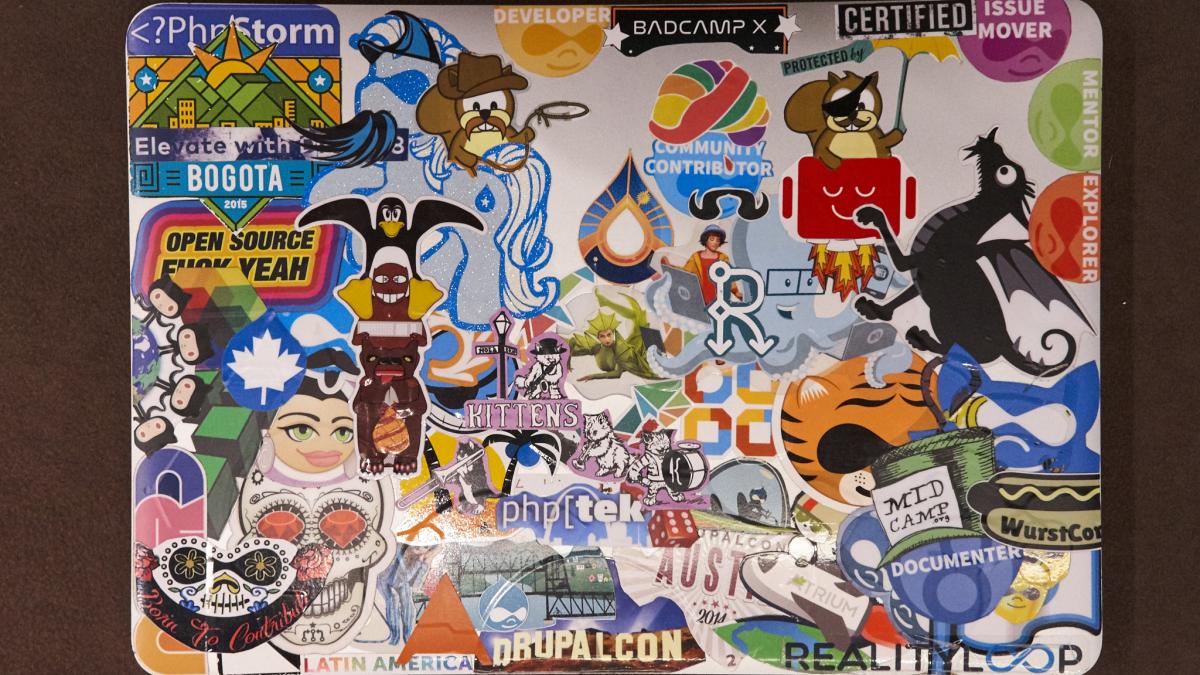 What eight years of code conduct enforcement and conflict resolution has taught me
One of the things that's remarkable about the open source movement is that it brings together people from all over the world to solve difficult and complex problems. 
While some level of conflict is to be expected – and can even be productive – effective collaboration requires that people treat each other with dignity and respect, even when they disagree. 
It's why the vast majority of open source projects have adopted codes of conduct that set expectations for how people should interact with each other and what kind of behavior is unacceptable.
As one of the founding members of the Drupal Community Working Group, I learned many important lessons about community management and governance. Since stepping down from the group's conflict resolution team at the beginning of this year, I've been discussing these issues alongside people from other open source projects who are equally as interested in fostering a more friendly, welcoming, and inclusive community for their contributors.
Lesson 1: Having a Code of Conduct is Not Enough*
In 2010, Drupal became one of the first major open source projects to adopt a code of conduct, but there were no structures in place to enforce it in a clear or consistent way. This meant incidents of harassment and abuse sometimes went unaddressed and valuable contributors left the community as a result.
Recognizing an open community need, project lead Dries Buytaert led a governance sprint in the summer of 2012 that resulted in the creation of several working groups, including the CWG, which was chartered in early 2013. During its first year, the CWG established the creation of a conflict resolution policy and process and mechanisms for community members to report incidents in a safe and confidential manner. Incorporating community input, we continued to evolve and refine our processes, documenting every step of the way.
Lesson 2: Understand the Scope of Your Community
Many open source projects are maintained by individual developers. Others are overseen by large technology companies like Google, Facebook, and Microsoft or nonprofit foundations like Linux, Apache, and Mozilla.
Conversely, Drupal is an independent project supported by a community of hundreds of companies and thousands of individuals who lend their time, talent, and treasure to support and maintain the project. Our large and broad community required clarity about what was and was not covered by our code of conduct.
Some of the CWG's most challenging issues to address have involved questions of the extent to which actions that someone engages in outside of the project should impact their ability to participate in its community. Many codes of conduct only apply to actions that occur within designated community spaces and/or when someone is acting as an official representative of the project.
However, we agreed early on that the CWG needed to be able to address harassment of a member of our community by another member of our community, regardless of whether it occurred in a community space or outside of it. For example, we wanted to be able to address cases where someone was using their personal social media account to harass another community member, even if they were completely polite when interacting with that same individual in an issue queue.
Issues that fall outside the scope of our code of conduct include (but are not limited to) personal or workplace disputes between individuals that do not have a clear connection to the community, or situations that fall under the jurisdiction of law enforcement or other authorities and where no imminent or ongoing threat exists to members of our community.
Lesson 3: Leadership and Accountability Go Hand-in-Hand
One of the things that distinguishes large open source projects like Drupal is the number of leadership roles available to members of the community, which include maintaining a project, speaking at events, participating in working groups and committees, and assisting in the mentorship and onboarding of new contributors.
Those who serve in these roles act as representatives of the project and community and are responsible for the important task of fostering collaboration and ensuring the community remains a welcoming place. Being aware of and taking responsibility for their words, and actions, and the impact they have on others is paramount.
Remembering they are modeling behavior for others any time they interact with members of the community is vital.
The CWG created and adopted a Code of Ethics that outlines what you can expect of the group's members and their responsibilities regarding confidentiality and conflicts of interest. This has not only helped people outside of our group feel more comfortable sharing reports with us, but has also ensured we hold ourselves more accountable.
In response to community feedback, we also modified our charter to institute term limits for members of the conflict resolution team and created a new review panel to provide oversight and act as a point of escalation and appeal. In order to provide both community accountability and perspective from outside of our project this panel consists of two community-elected Drupal Association board members and an outside representative appointed by the board as a whole.
Lesson 4: Accept That Some Questions Don't Have Clear Answers
No matter what you do to prepare, you will always run into situations that don't have clear or obvious solutions. During my tenure on the CWG, we encountered several examples of these kinds of thorny issues:
How do we handle suspected incidents of harassment or abuse that we only have knowledge of third-hand or through whisper networks?
What can we do to help community members who are subjected to campaigns of anonymous harassment on social media when the platforms involved can't (or won't) take action?
How do we consistently and effectively enforce event bans across a broad, decentralized global community?
Is there a "path back" for those who have been banned from community spaces due to their past behavior? What does restorative justice look like within the context of an open source community?
Simply put: for these, and other challenging cases, a one-size-fits-all approach simply doesn't work.
Join the Conversation
If you're curious to learn more about how to help make your open source community a more welcoming place, you can view the session I presented at FOSS Backstage 2021, or see me speak at DrupalCon Europe (October 4-7) or All Things Open (October 17-19).
*This phrase comes from a 2014 article by Maggie Zhou, Alex Clemmer, and Lindsey Kuper
MacBook Air stickers – DrupalCon Dublin 2016 by Michael Cannon, licensed under CC BY-SA 2.0.
Community
Culture
Drupal
Open Source
People
Strategy
Support

Go to Source
Author: